For even more bloopers, see: Going Behind The Scenes – With A Food Blogger
Do you watch the blooper reels they sometimes include at the ends of movies?
I happen to have my own set of blooper reels. You might think, "Food doesn't even move, so photographing food must be the easiest thing in the world," but this is quite untrue! Food photography is a tricky—and often frustrating—subject. The best food photography tip I could ever give to you is to have a sense of humor, because sometimes things can go very wrong…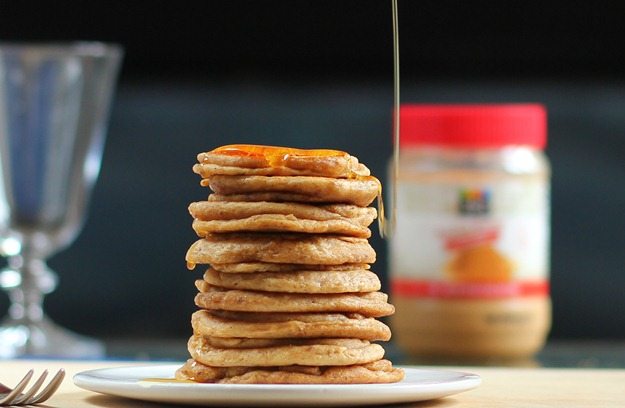 Starting with my Single Serving Banana Pancakes.
This is what happens when you're lazy and try to save time by taking food pictures and not using a tripod and timer. Pour with one hand, hold the camera in the other, and you're bound to get syrup all over the place.
Not so fun to clean up, but not nearly as bad as this next example: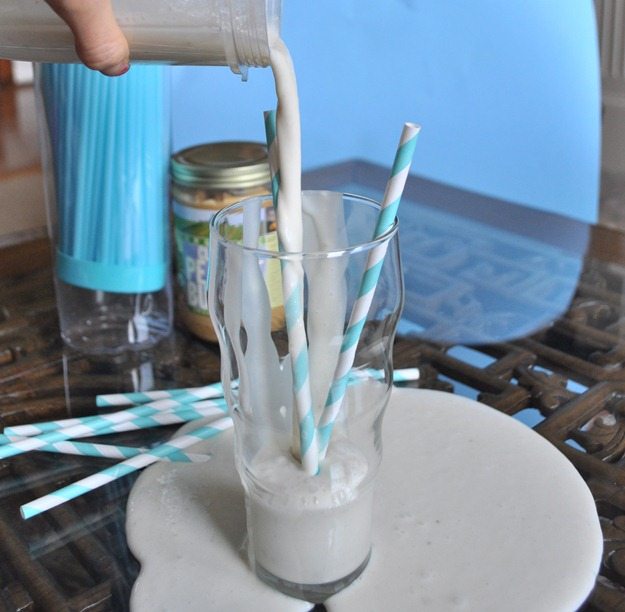 Watching the camera, I completely misjudged where to pour… And I was very sad because I'd planned to drink the shake after taking the pictures. Instead all I got to do was clean up a giant mess.
Remember how gorgeous this milkshake looked in the finished photos?
Now a lesson from Henry: Photo Bombing 101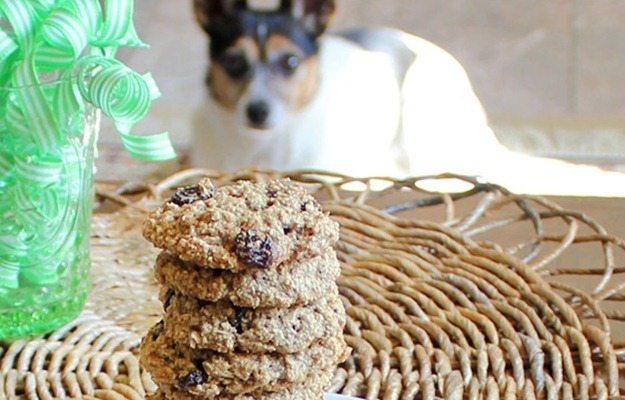 Oh hi, Flourless Oatmeal Raisin Cookies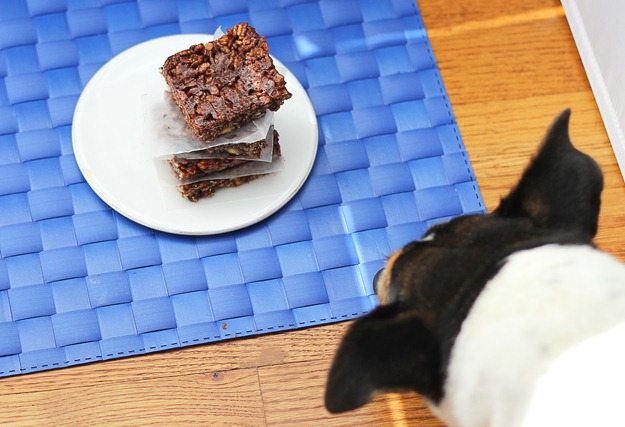 Hi again! Nutella Rice Crispy Treats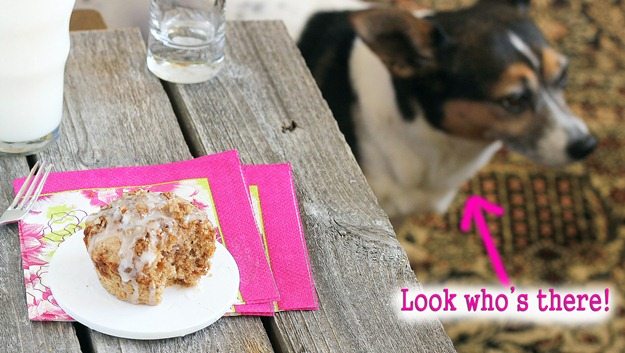 What, you mean you don't want my beautiful face in your food photography pictures?
Henry could have a degree in photo bombing. And he's teaching Batman his evil ways…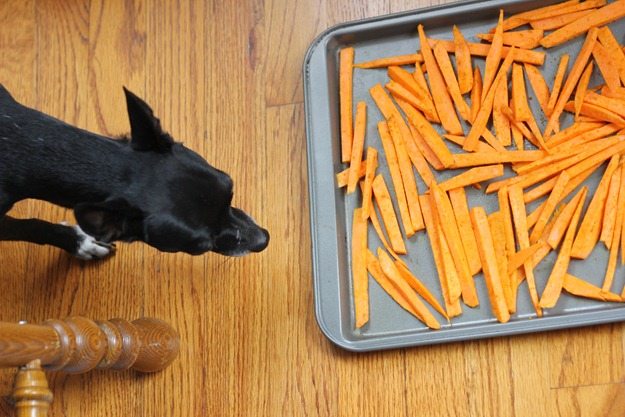 Think I'll just help myself to some Crispy Sweet Potato Fries.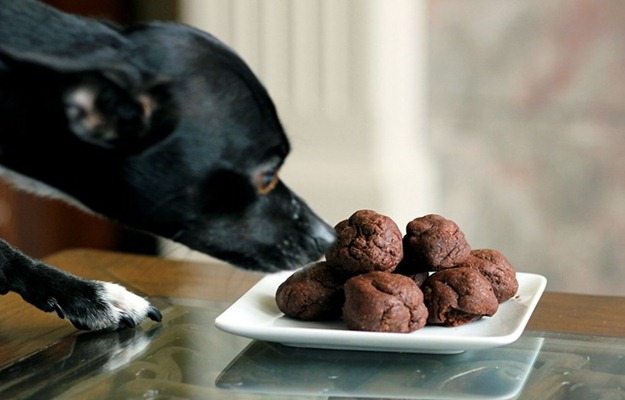 Get away from those Pumpkin Stuffed Chocolate Cookies!
More food photography bloopers: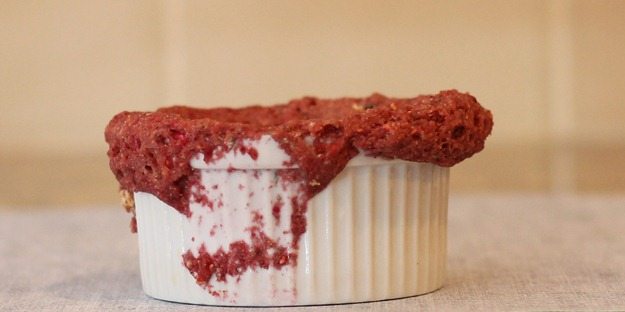 Behold, the exploding red velvet cake in a mug!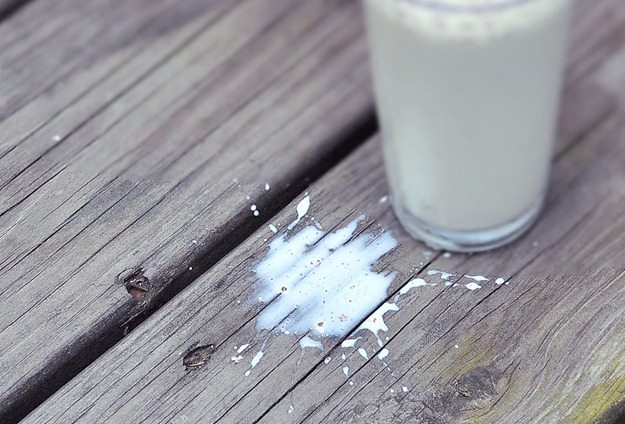 At the time, I actually thought this picture of my Vanilla Chai Milkshakes was artistic. I even submitted it to foodgawker… and was surprised when they rejected it! Seriously, how on earth could I not see the resemblance to bird poop?? What was I thinking?
Funny, I was just gonna go across the hall and write that on Chandler.
Then there is ice cream: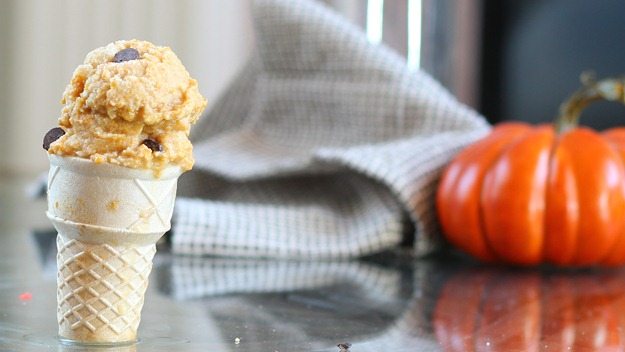 Going going… Pumpkin Cookie Dough Ice Cream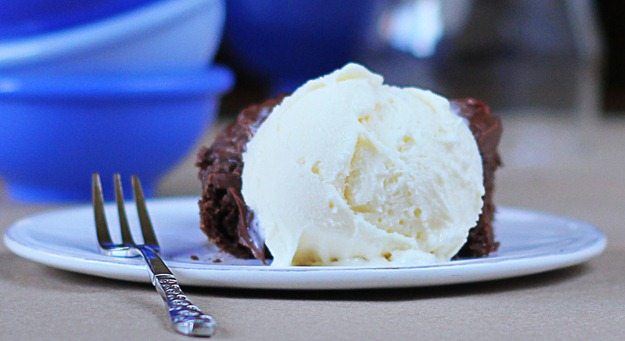 Gone. Cauliflower Chocolate Cake
After the ice cream fell, I decided to just give up and call it a day. Scooped the ice cream back on top of the cake, and ate all the evidence.
Part Two: Chocolate Covered Katie – What You Don't See On The Blog