Chewy homemade Nutella rice krispy treats!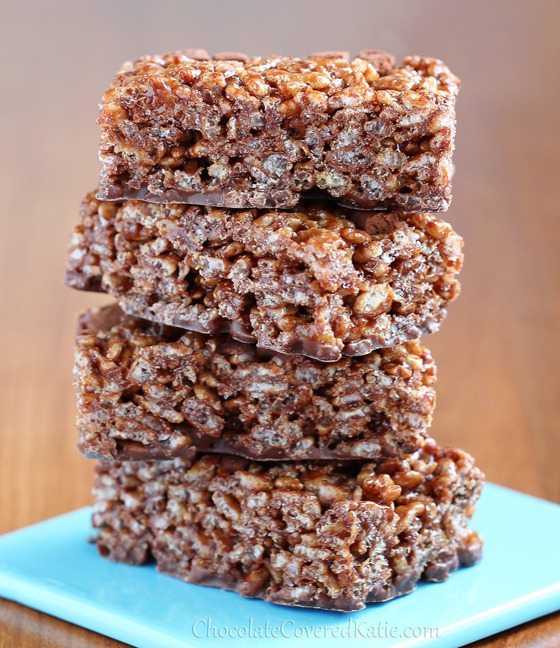 Yesterday, I met a boy who said he hated chocolate.
It made me sad. I went home and ate two nutella rice krispy treats.
After that, I felt much better 😉
Do you know anyone who doesn't like chocolate? Although I don't understand them, I love finding people who don't like chocolate… it just means there is more for me!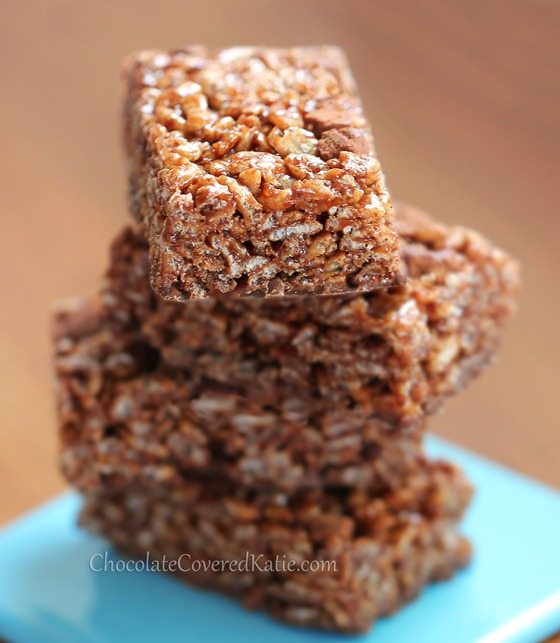 Nutella Rice Krispy Treats
Nutella Rice Krispy Treats
Print This Recipe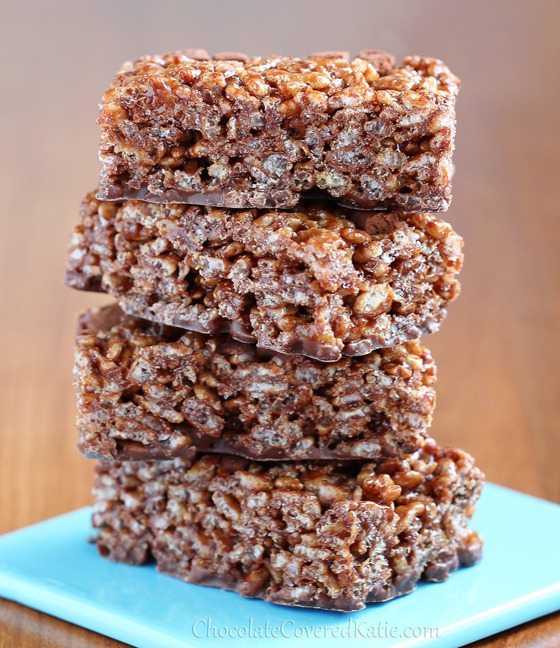 Ingredients
3 cups rice crispies (I used gf brown rice crispies) (95g)
2 1/2 tsp pure vanilla extract (10g)
1/2 tsp salt
1/2 cup plus 2 tbsp Healthy Nutella OR any chocolate hazelnut spread) (145g)
1/2 cup agave or honey (note: strict vegans don't use honey) (115g)
1/4 cup cocoa powder OR your favorite chocolate protein powder (20g)
optional: melted chocolate for dipping
Instructions
Recipe: In a large bowl, mix all ingredients but the rice crispies. Melt to a stir-able consistency (either in the microwave or on the stove), then pour over the cereal and stir very well, making sure to coat all the crispies. Line an 8×8 pan with wax or parchment paper and spread the mixture evenly into the pan. Place a sheet of wax or parchment paper on top, then press down as firmly as you can. Really press it down! Freeze for at least a half hour before slicing, and store the homemade bars in the fridge or freezer. Dip bottoms in melted chocolate if desired.
Link of the Day: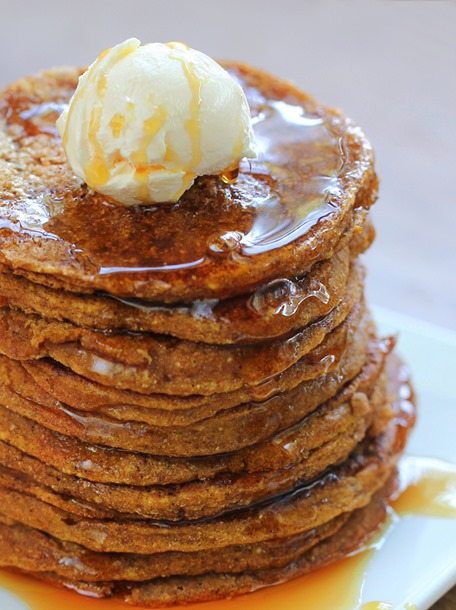 Pumpkin Pancakes – The Perfect Fall Breakfast!