Gingerbread Banana Bread – Soft and moist gingerbread combines with sweet homemade banana bread for the ultimate holiday baked good.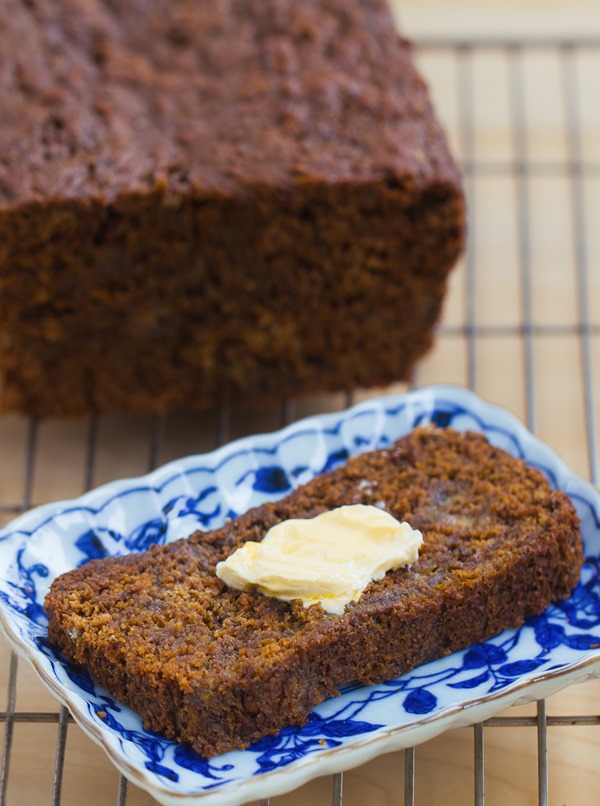 Maple Syrup And Agave – Are They Better For You Than Sugar?
Pretty much on a weekly basis, readers ask me what I think of agave, maple syrup, and other alternatives to white sugar.
Are they healthier?
Are they good for you?
Should you replace white sugar with maple syrup?
Trending Right Now: How To Cook Spaghetti Squash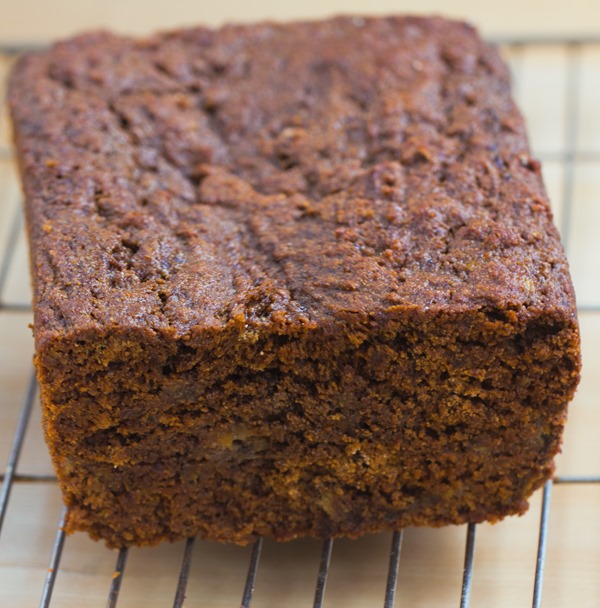 While these sweeteners might be a little less unhealthy than table sugar, that doesn't mean they are good for you.
Sugar is still sugar, and it's a good idea to cut back no matter what type of sugar you are using, whether it's maple syrup, agave, honey, coconut sugar, brown sugar, or white table sugar.
I keep this in mind when developing recipes, and most or all of the recipes on my site that call for any type of sugar will have significantly less sugar than traditional versions of the same recipes.
There is, however, one exception: blackstrap molasses.
Blackstrap molasses is by far my favorite sweetener, not just for its gingerbread flavor but also because it offers an incredible number of health benefits packed into one tiny tablespoon, including copper, manganese, magnesium, potassium, and 20% of the RDA for both calcium and iron.
If you're new to molasses, be sure to try my recipe for Vegan Pecan Pie.
Especially around Christmastime, I try to add molasses to as many recipes as I can.
And since I've already done regular gingerbread, with my 3 Secret Ingredient Gingerbread Recipe, making banana bread seemed like the logical next step.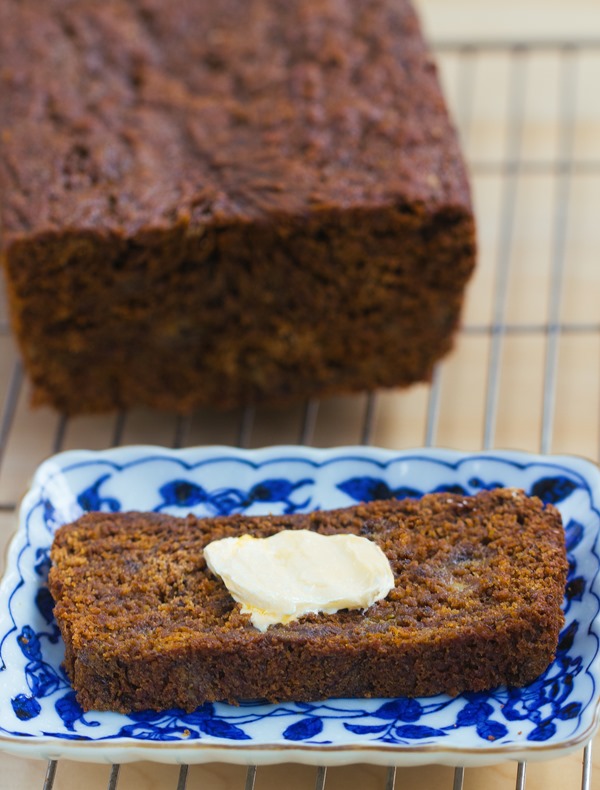 If you like gingerbread and bananas, you will love this vegan gingerbread banana bread!


Adapted from my Healthy Banana Bread
Gingerbread Banana Bread
This soft and moist gingerbread banana bread is the ultimate holiday baked good!
Ingredients
1 3/4

cups

mashed banana

1 1/2

tsp

pure vanilla extract

1/3

cup

milk of choice OR oil

1/4

cup

pure maple syrup,

agave, or honey

1/4

cup

molasses – blackstrap or regular

1 1/2

tbsp

vinegar

1

tsp

baking soda

2 1/2

tsp

cinnamon

2

tsp

ground ginger

1/2

tsp

ground cloves

1/8

tsp

ground nutmeg

3/4

tsp

each: baking powder and salt

2

cups

spelt,

white, or bob's gf flour (260g)

optional pinch stevia or 3 tbsp sugar

for more of a dessert bread

optional 1/2 cup raisins or crushed walnuts
Instructions
Grease a 9x5 loaf pan very well, going up the sides. (Or line the pan with parchment.) Preheat oven to 350 F. Whisk the first 6 ingredients together in a bowl, then set aside. In a large bowl, stir remaining ingredients together very well. Pour wet over dry, stir just until evenly mixed, and smooth into the loaf pan. Bake on the center rack for 33 minutes – then do not open the oven even to peek, but turn off the heat. Let sit in the closed oven for 10 additional minutes. Remove and let cool completely before going around the sides with a knife and inverting onto a plate or cutting from the pan. Store leftover slices in the fridge for 2-3 days or freeze for up to a month.

View Nutrition Facts
Popular Recipes This Week: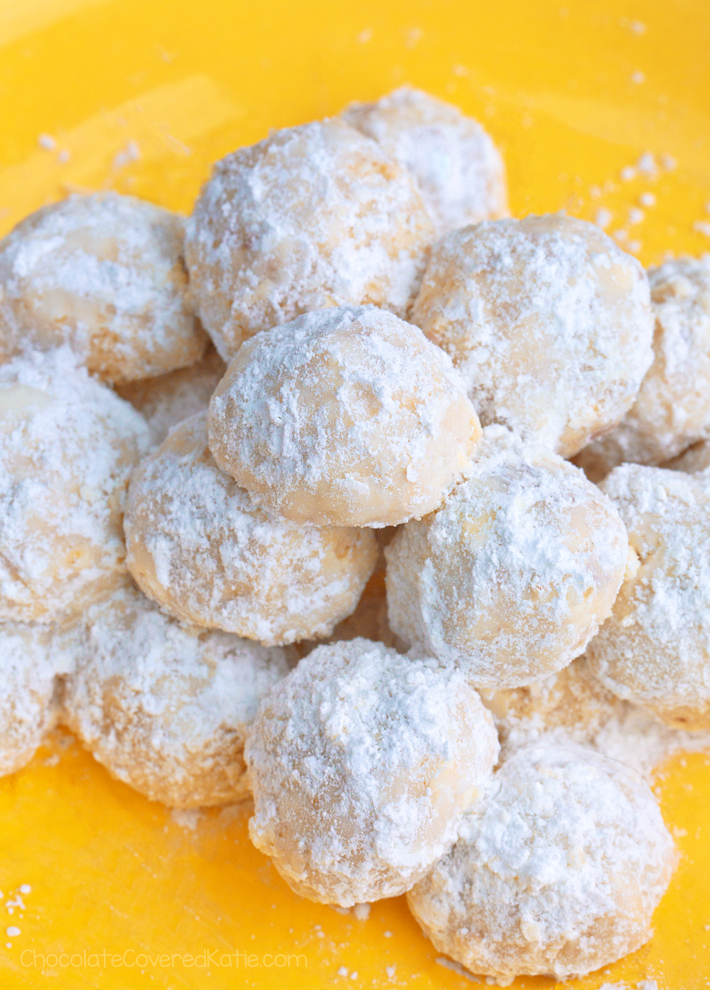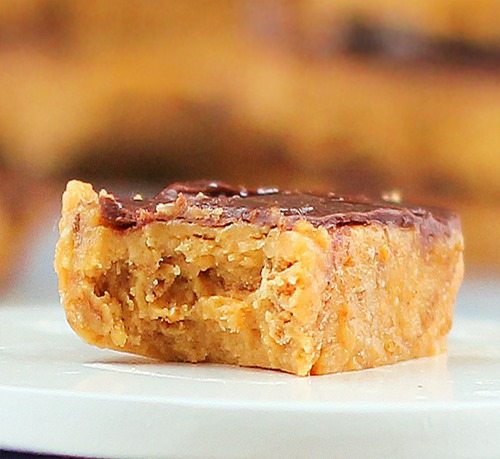 Homemade Healthy Butterfingers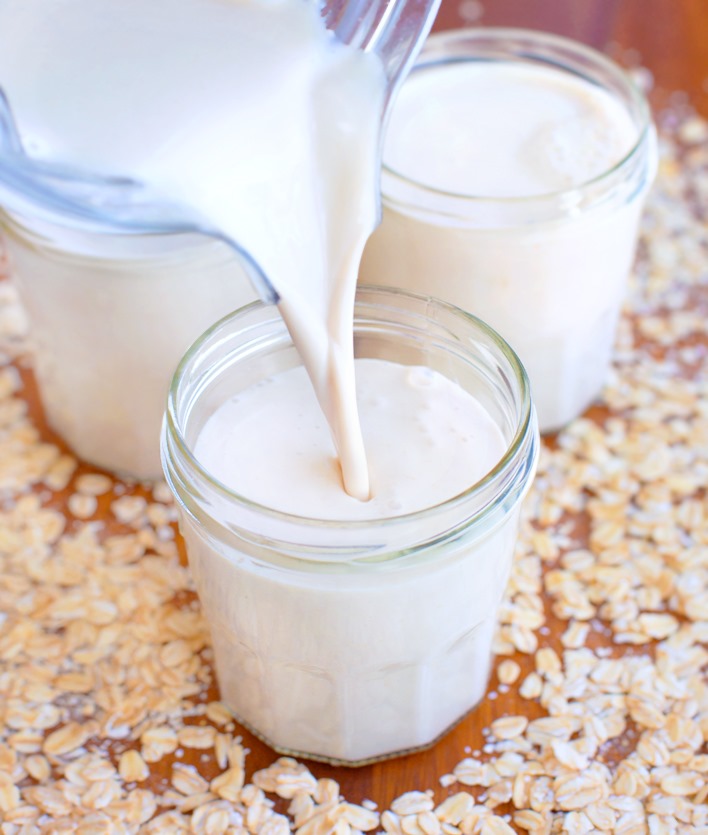 Oat Milk – Everything You Need To Know