This super healthy banana bread recipe is so moist and sweet, everyone is always shocked to find out it's actually good for you!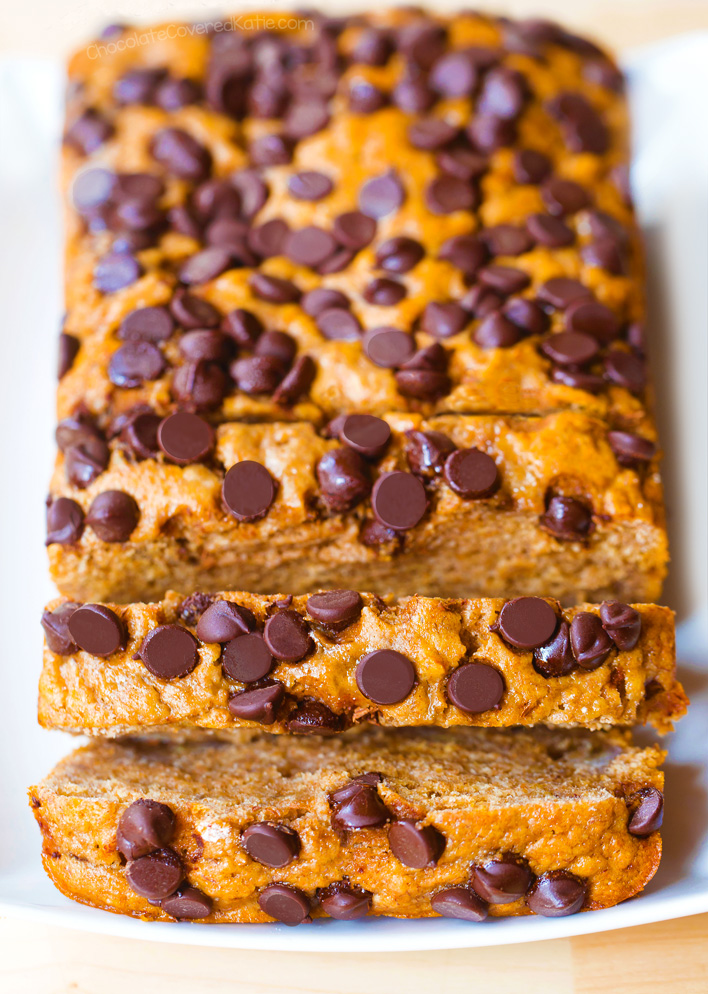 Healthy banana bread – perfect recipe for breakfast or snack
While many traditional banana bread recipes call for at least a cup of refined sugar and half a cup of butter or more, this lightened-up healthy banana bread recipe cuts way back on the ingredients you don't want and replaces them with good-for-you ingredients, adding extra banana for natural sweetness.
To lower the oil without sacrificing moisture, I pack a full 1 1/2 cups of mashed banana into this recipe, which also sweetens the recipe without the extra sugar. And while I'm normally not a fan of oil-free baking, this banana bread is definitely an exception – you can easily omit the oil entirely if you'd prefer, and it will still turn out amazingly soft and delicious!




Hope you like the video!
The banana bread is super simple to make, and leftovers can be sliced and frozen for an instant breakfast or snack any time you are craving banana bread.
It's good with or without the chocolate chips added to the top (although my personal preference is probably easy to guess!), and my favorite way to eat this banana bread is either topped with Coconut Butter or my homemade Healthy Nutella.
It's also still perfectly good to eat plain if you want to skip the frosting altogether.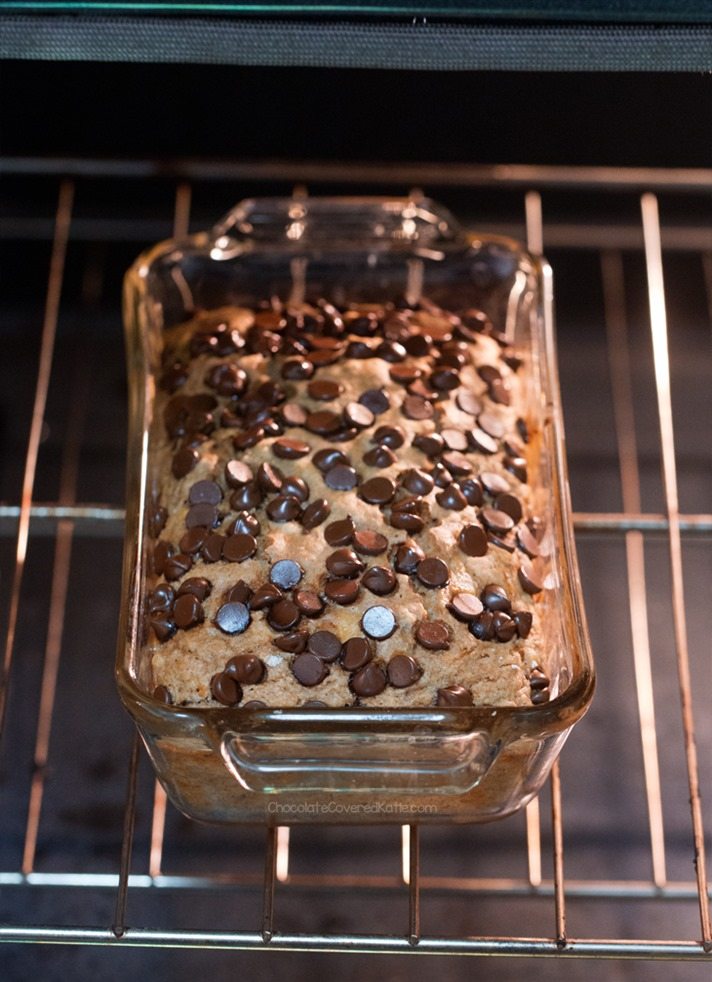 The addition of yogurt to the recipe adds even more softness without weighing this bread down, and it's sweetened with pure maple syrup instead of refined sugar. Thanks to the extra banana, the bread needs just half a cup of sweetener for the entire recipe—half of what is called for in banana bread recipes from Martha Stewart, Food Network, Rachael Ray, Betty Crocker, etc.
While I normally use my own vegan Homemade Greek Yogurt when I make this recipe, it works fine with non-Greek yogurt as well. Readers have successfully used coconutmilk yogurt, cashew yogurt, soy yogurt, and almondmilk yogurt in this recipe, so feel free to use whatever type you wish. You can even change up the flavor if you want by using strawberry, peach, or even blueberry yogurt for a fun and subtle flavor twist.

Healthy Banana Bread
Adapted from my Pumpkin Banana Bread
Healthy Banana Bread – Soft & Delicious!
Print This Recipe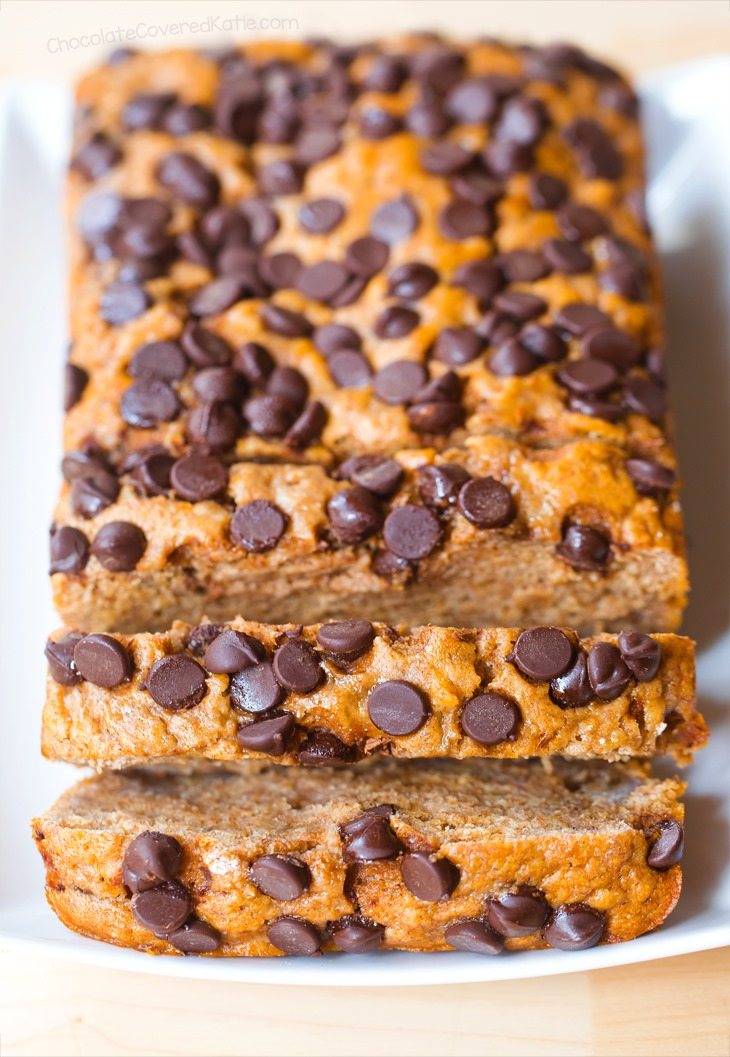 Ingredients
2 cups white, spelt, or oat flour (240g)
1 tsp baking soda
3/4 tsp baking powder
3/4 tsp salt
1/2 tsp cinnamon, optional
1 1/2 cup mashed, overripe banana (360g)
1/2 cup yogurt, such as almondmilk yogurt
1/2 cup pure maple syrup, honey, or agave
1/16 tsp uncut stevia or 2 tbsp any sweetener of choice
1/3 cup oil OR milk of choice
2 tsp pure vanilla extract
1/2 cup chocolate chips, optional
Instructions
*Non-Greek yogurts work as well; use only the thick portion, draining any watery portion of the yogurt.
Preheat oven to 350 F. Grease a 9×5 loaf pan, or line with parchment. Set aside. Combine dry ingredients in a mixing bowl. Whisk liquid ingredients in a separate bowl. Pour wet into dry, and stir to form a batter. Smooth into the prepared pan. If desired, press chocolate chips into the top. Bake on the center rack 30 minutes, then do not open the oven door but turn off the heat and let sit in the closed oven 10 additional minutes. If your bread is still undercooked at this time, simply turn the oven back on and continue baking—checking every 5 minutes–until a toothpick inserted into the center of the bread comes out clean. Let cool completely. Cover and refrigerate overnight. Taste and texture are much better the second day (and even better the third day as it gets sweeter). Leftovers can be sliced and frozen for up to a month.
Trending Right Now: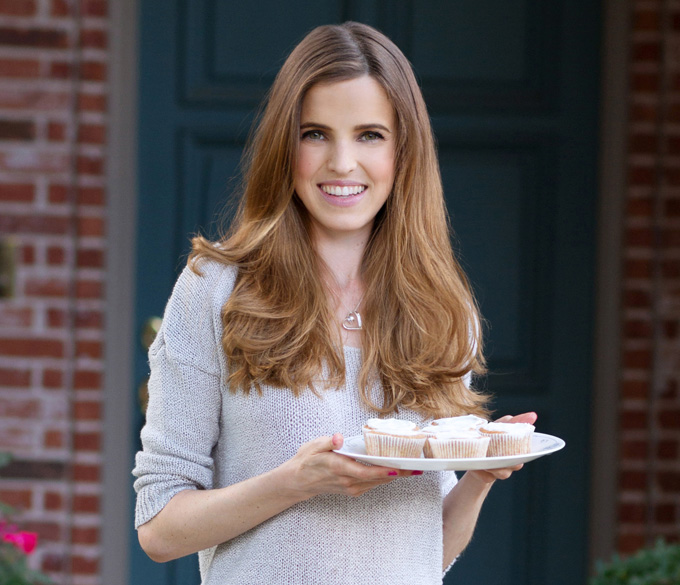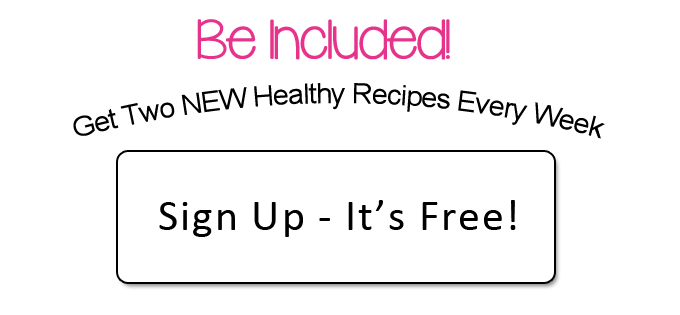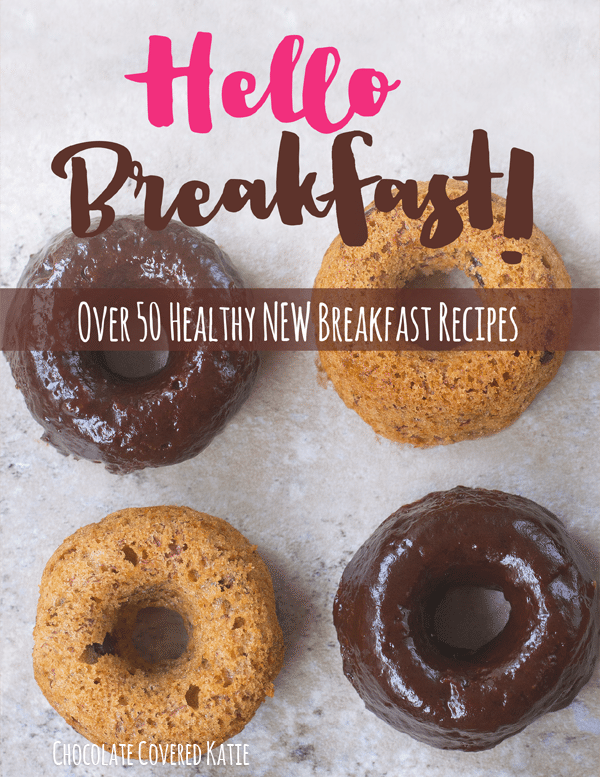 More Banana Bread Recipes: