If chocolate were a food group…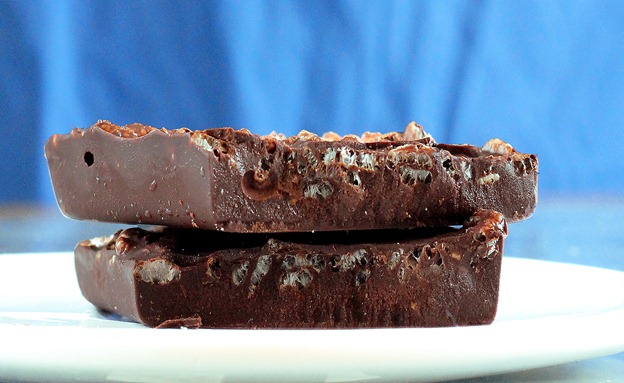 We could eat brownies for breakfast, cookies for lunch, hot fudge sundaes for dinner. And dark chocolate crunch bars all day long.
Yes, that would be a nice life.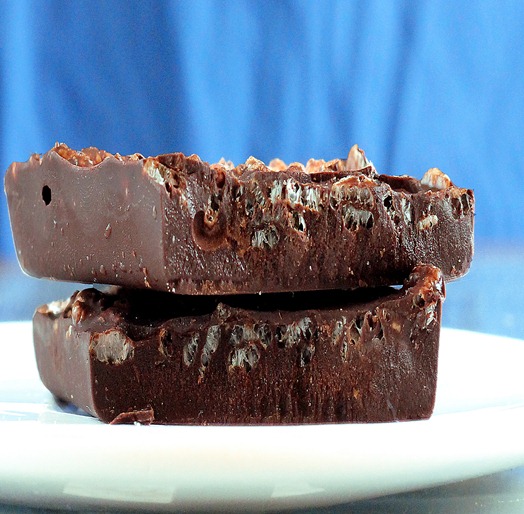 Nestlé doesn't currently offer a darker variety of their popular Crunch bars, which means they are missing out. This dark-chocolate version is richer and more delicious than any milk-chocolate candy bar could ever dream to be.
Dark Chocolate Crunch Bars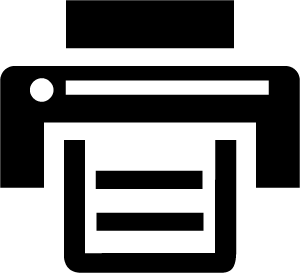 Print This Recipe
[mrp_rating_result show_count="false" show_rich_snippets="false"]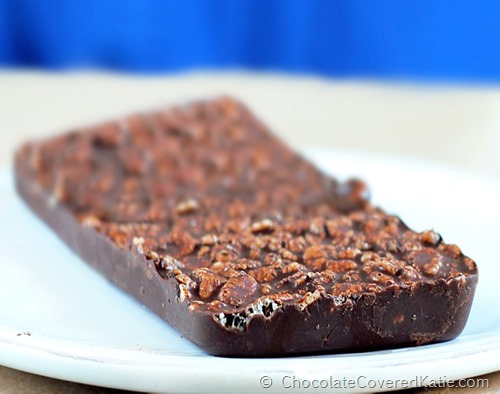 Ingredients
1/4 cup rice crispies (brown or white, or gf) (30g)
1/2 cup cocoa powder (50g)
1/4 cup virgin coconut oil (60g) (See nutrition link below, for substitutions)
Sweetener to taste (options include: pure maple syrup, NuNaturals alcohol-free vanilla stevia drops, or agave. I haven't tried granulated sugar or powdered stevia in this recipe.)
tiny dash salt (makes the flavor pop)
Instructions
Combine coconut oil and sweetener. Stir, then add cocoa powder and rice crispies (If needed, add 3 tbsp water or milk of choice, only if using stevia.). Stir until it gets thick. Pour into any flat container (or candy molds, or smush between layers of wax paper or in ziploc bags). Freeze until solid, and store in the freezer.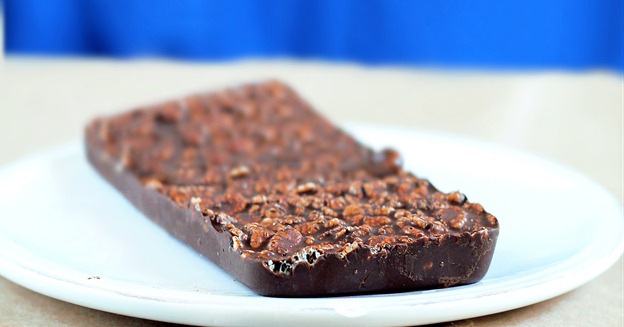 What's your favorite candy of all time?
We didn't often eat candy at home when I was growing up, but I always got candy bars at the movies. I'd go through phases– one year it was Twix bars, one year was Milky Ways, another year was Raisinettes. And I never tired of Mounds bars or M&Ms. For sure, my choice was always chocolate. Didn't even want to know about the Sour Patch Kids or Shock Tarts.
Link of the Day: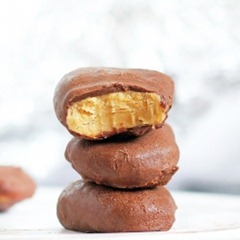 Copycat Reeses Peanut Butter Eggs
Next up: healthy Butterfingers??