Coconut Butter – What is it? Where do I buy it? Can I make my own? Is it the same thing as coconut oil? And how on earth do I use it?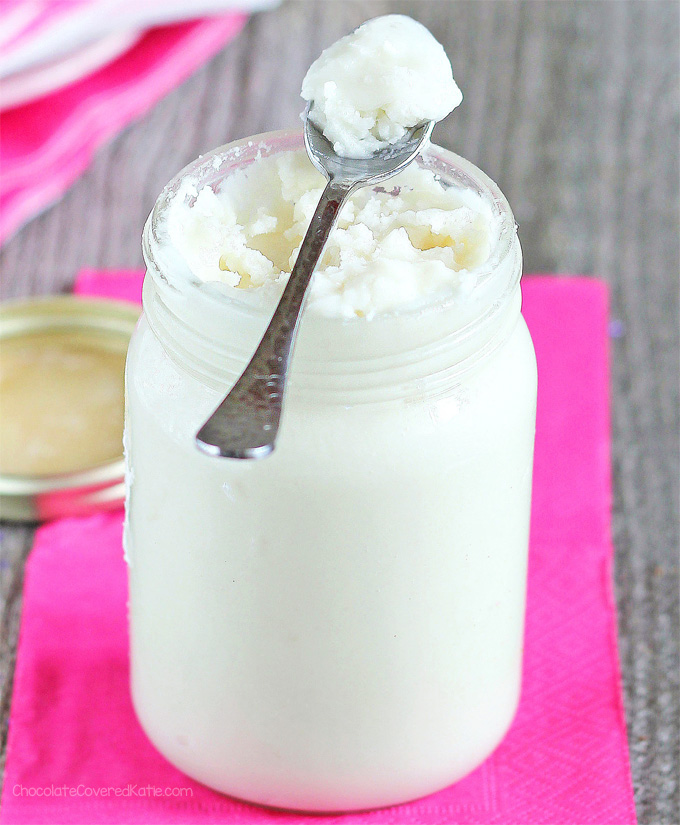 Bring out the mittens? In Texas summertime, it's considered a cold front if the temperature doesn't reach 100 degrees. Today, therefore, we're experiencing a cold front. It's only going to be 99. The sweltering weather is bad for almost everything: growing plants, running outdoors, paying your air-conditioning bill… However, there's one thing you can do really well in the heat:
Make homemade coconut butter!
It took me just 10 minutes to make an entire jar's-worth of coconut butter yesterday. Then I spent much more time chasing the capricious light all around my little house, trying to photograph said coconut butter.
Repeatedly eating my props didn't help. 😕

This stuff is dangerous.
I can go through a jar of homemade or Artisana coconut butter in less than a week.
My favorite way to eat it is to spread it into candy molds, freeze, and eat what I call "Coconut Melties" straight from the freezer. Or spread the coconut butter on banana bread or stir it into oatmeal… I love that too. Here is a link to all of my coconut butter recipes:
70 Healthy Coconut Butter Recipes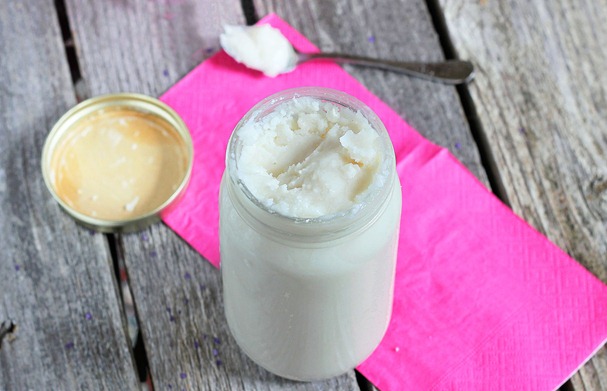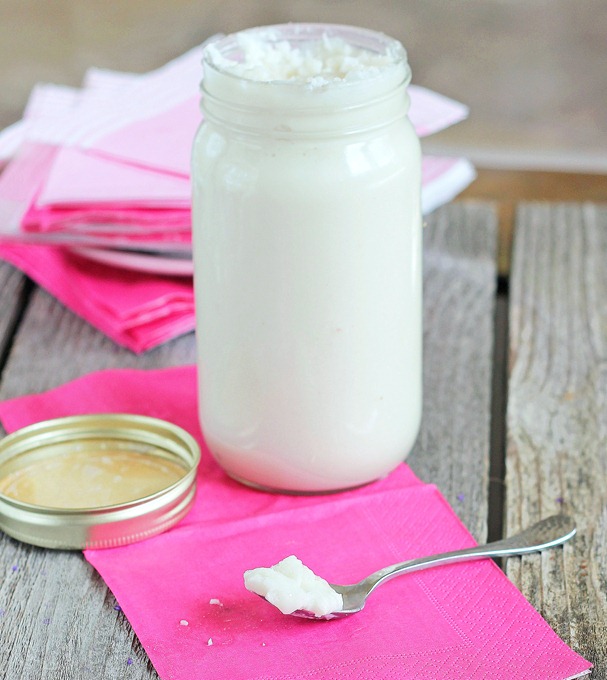 Coconut Butter & Coconut Oil FAQ
Over and over, I'm receiving the same questions regarding coconut butter and coconut oil.
While I try to answer as many of these questions as I can in the comment section, I understand why no one would want to read though the overwhelming number of comments (many of which are repeats) to see if a particular question about coconut butter has been answered. To make it easier, I've rounded up the most-frequently-asked coconut butter questions and am posting the answers all in one place.
Tip: Did you know that if you press "control f" you can search for a key word on any webpage? This trick has saved me a lot of time, and I wish more people knew about it!

1. Can I make my own coconut butter?
Yes! You can find the easy recipe here: How To Make Coconut Butter. 
2. Is there a difference between coconut oil and coconut butter?
There is definitely a difference between the two. Think peanut butter vs. peanut oil. One is thick and smooth, while the other is liquid at room temperature. Coconut butter includes the meat of the coconut, while coconut oil does not.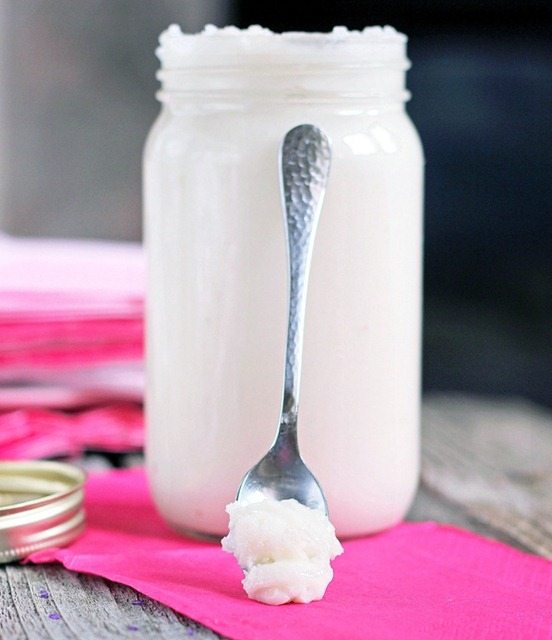 3. Can I use coconut oil whenever a recipe calls for coconut butter?
It depends on the recipe. Many recipes that call for coconut butter won't be the same if you substitute coconut oil. Some readers say they've successfully made my fudge recipes with the oil instead of the butter, but I wouldn't recommend it for best results. Coconut butter will yield a much richer texture. Same thing with the candy or peppermint bark recipes I've posted.
However, it is fine to use in the famous Coconut Crack Bars.
4. How do I melt hardened coconut butter?
Coconut butter is strange. Depending on the climate (temperature and humidity), it can be smooth, liquidy, rock-hard, or even crumbly. It also burns very quickly, so I'd caution against trying to microwave the jar, at least for anything longer than 15 seconds. A few options: You can stick it in a warm (not hot) oven for a few minutes. Preheat the oven to 350 F and stick the coconut butter inside immediately after turning the oven on. Take it out after five minutes–the oven will never actually get up to 350 degrees. Often, after I've cooked something, I'll turn the oven off and then stick the coconut butter jar into the oven as it cools. Or you can make a water bath (I haven't done this, but I know others have). Or, if you only need a small amount, you can take some out and place it on a candle warmer. If it's too dry, I like to melt a little virgin coconut oil and stir it into the coconut butter to get it smooth again.
Or… just come to Texas.

5. My attempt at homemade coconut butter never turned into butter. What did I do wrong?
Maybe nothing. I've never encountered problems making homemade coconut butter, and it works for many others as well… but for some reason (it might have to do with climate), a few readers aren't able to achieve the buttery spread. For best results, be sure to use a whole bag so there's enough to blend smoothly. Also, if it's not getting smooth, add a little melted virgin coconut oil to the blender.
6. When making coconut butter, can I sub ____ for the shredded coconut?
I've only tried this with Let's Do Organic brand unsweetened coconut shreds or unsweetened coconut shreds from the bulk aisle of the grocery store. So I don't know if works with sweetened coconut shreds, reduced-fat coconut shreds, or fresh coconut.
7. How do you store coconut butter?
Store homemade coconut butter in a sealed container or glass jar. There is no need to refrigerate it, and the coconut butter will last for at least a few months in the pantry… that is if you don't eat it all first! Mine lasts for about a day. Seriously, I might have an addiction…
8. Where can I buy coconut butter?
While coconut butter used to be hard to find, it's now widely available even in regular grocery stores. Look in the natural food section of most grocery stores, or try the nut butter aisle of Whole Foods or your local health food store. You can also find it online at stores like Vitacost, Thrive Market, iHerb, Swanson, and Amazon. Brands that sell coconut butter include Artisana, Maranatha, Nutiva, Nikki's, and Dastony.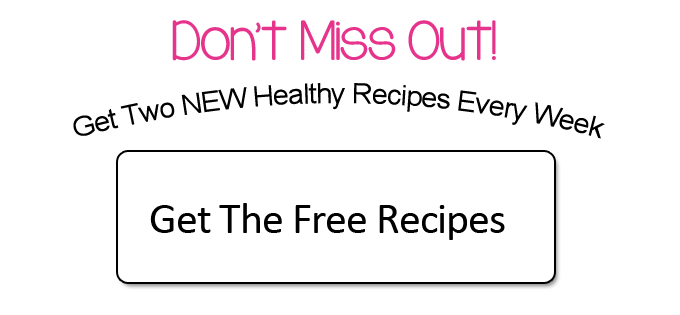 Links Of The Day: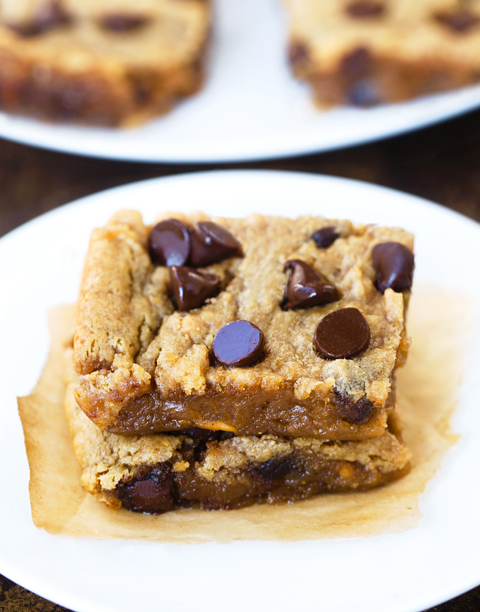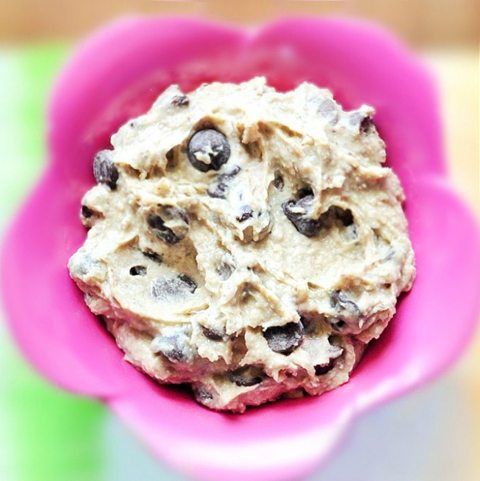 (The original version of the internet famous recipe!)