Remember 5-Minute Chocolate Mousse?
It now has a baby sister.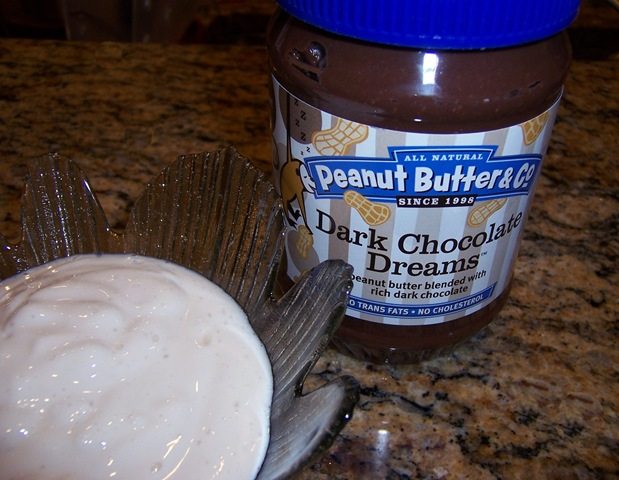 And just as decadent is the paler sister of  5-Minute Chocolate Mousse.
This stuff is a-mazing!
Seriously, it's like eating an entire bowl of whipped cream! And although I've never had Greek Yogurt, I'm thinking that Vanilla Cream Mousse would make for a good vegan Greek yogurt stand-in. (Has anyone ever had vegan Greek yogurt? Do they even make vegan Greek yogurt?)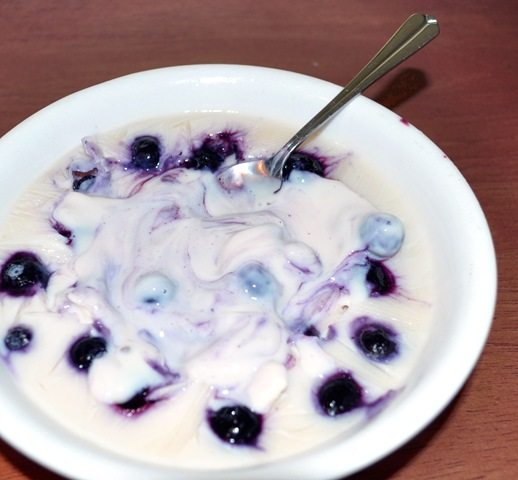 Vanilla Cream Mousse
(A.k.a. "whipped cream in a bowl" or "Vegan Greek Yogurt")
(Makes 1 generous serving)
190grams morinu silken-firm tofu (a little over 1/2 a package)
up to 1/3ish cup liquid, or a bit more or less, depending on how thick you want it.  The first time you make it, start off with less; you can always add more (I use 20g of Whole Foods' unsweetened ricemilk and 85g water)
optional: a few drops of vanilla extract (I skip this because my ricemilk has a vanilla flavor)
sweetener (sugar, stevia, agave, whatever) to taste (or omit for a Vegan Greek Yogurt result)
Optional: If you want true "yogurt" you can use

Meg's probiotic trick

.
Put all the ingredients in your blending contraption (I use the Magic Bullet) and give it a whirl.  Then take a whipped-cream bath in the luscious bowl of vanilla goodness.  (I like to put the bowl in the freezer for 20-30 minutes prior to eating so it's super-cold, but not long enough for it to get icy.)
.
**For the Soy-Free Version:
For a soy-free bowl of cream, see: Soy-Free Vegan Cream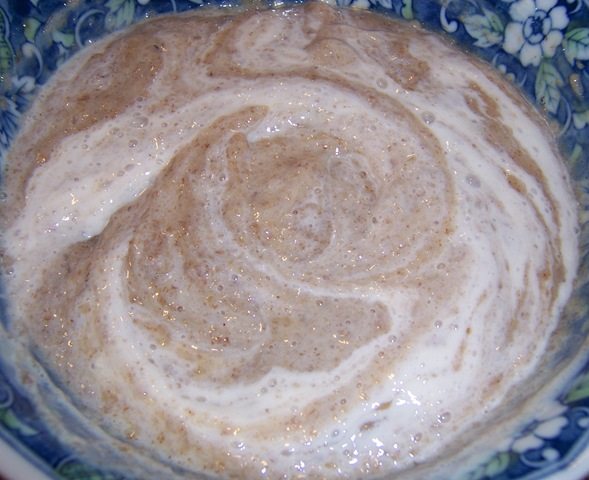 Good on its own, the mousse is also insanely delicious in the following ways:
1. Mixed into hot cereal  (or poured over cold cereal instead of milk)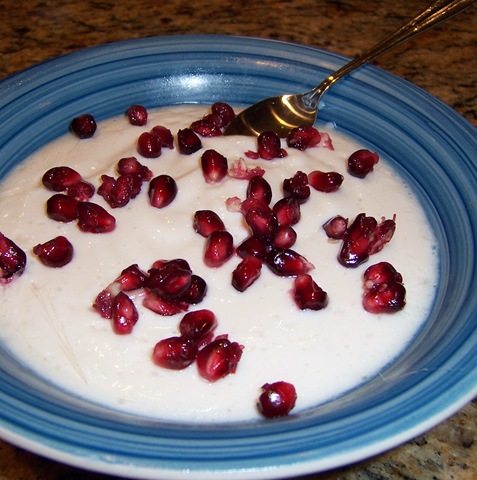 2. With fruit, like Pom!Or blend fruit in, or throw in Raw S'mores Fudge!!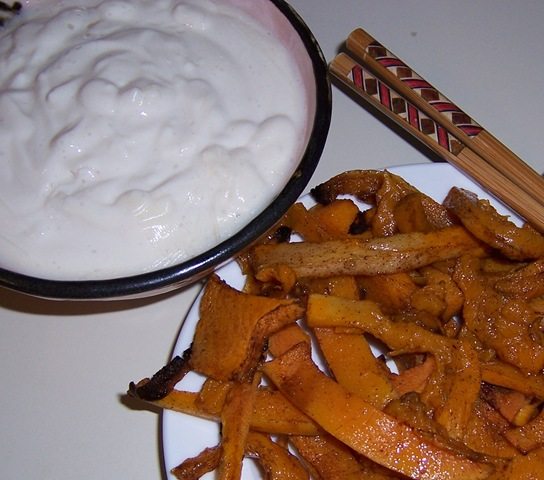 3. As a side dish with Butter(nut) Me Up squash fries
So even if you don't do soy or dairy, you don't have to be left out on the whipped-cream fun.  And oh, what fun it is! When we were little, my mom would squirt whipped cream onto our outstretched fingers and we'd call it "worms."  No idea why we found that appetizing…