Low Fat Blueberry Muffins.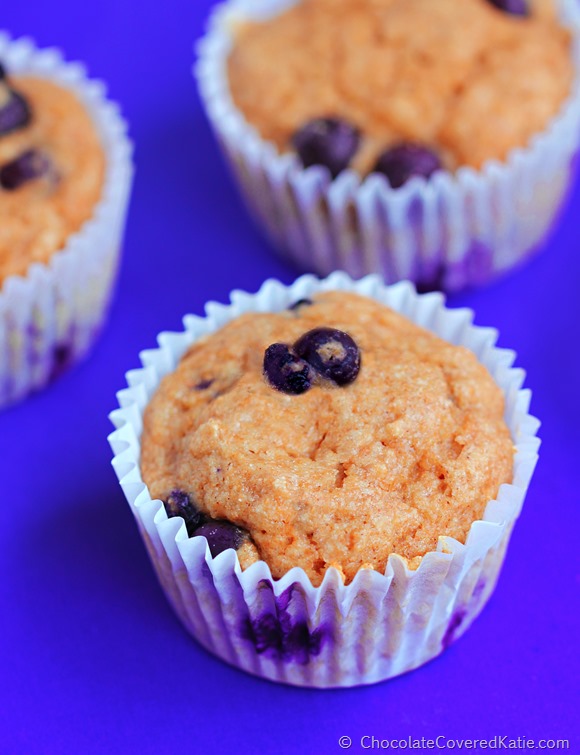 Blueberry muffins so perfectly light, it's almost impossible to believe they're low in fat!
Yogurt takes the place of the oil or butter in the recipe, adding moisture and softness without weighing the muffins down. I'm normally not a fan of fat-free baked goods at all… but even I was amazed at the deliciously soft texture and bakery-style taste of these low-fat blueberry muffins.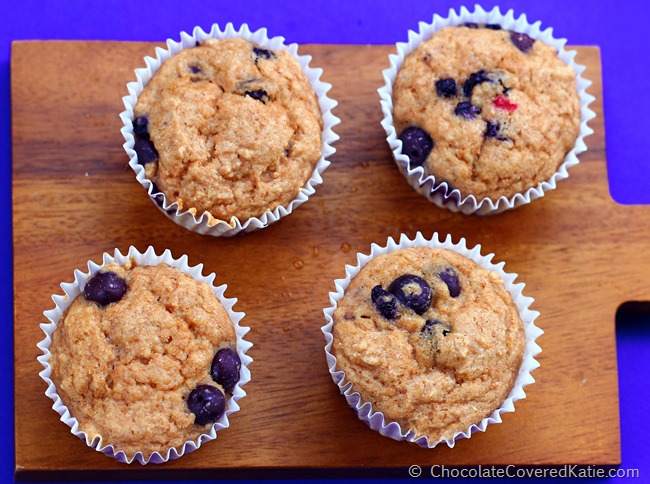 I've been getting a lot of requests to include more low-fat recipes on the site, so I played around with my favorite Healthy Blueberry Muffins to create the recipe below: low-fat blueberry muffins with less than a gram of fat per regular-sized muffin and only 1/4 cup sugar in the entire recipe!
(This doesn't mean I've changed my stance on healthy fats—I still eat a diet quite high in healthy fats, and I am a big proponent of eating this way. However, I also realize not every diet works for every person and that many people prefer a diet much lower in fat than my ideal. I'll be experimenting a bit more with fat-free baking in the future, hoping to provide substitution options in my not-fat-free recipes to include those of you on a low-fat diet either by medical necessity or choice.)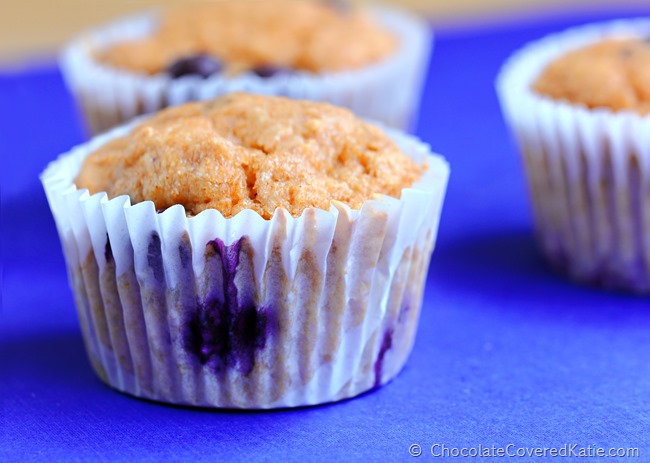 Low Fat Blueberry Muffins
Low Fat Blueberry Muffins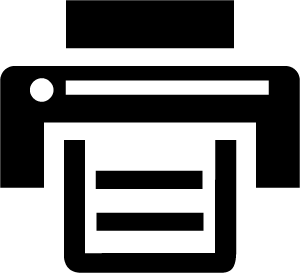 Print This Recipe
[mrp_rating_result show_count="false" show_rich_snippets="false"]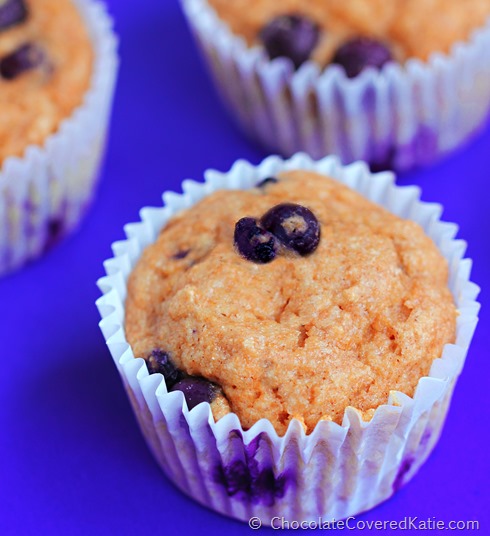 Ingredients
1/3 cup plus 1 tbsp milk of choice (95g)
1/4 cup yogurt (I used Wholesoy soy yogurt) (60g)
2 1/2 tsp apple cider vinegar (12g)
1 tsp pure vanilla extract (4g)
1 cup spelt, all-purpose, or Bob's gf flour (125g)
1 tsp baking powder
1/4 tsp plus 1/16 tsp salt
just over 1/4 tsp cinnamon
1/4 cup sugar of choice or xylitol (50g)
pinch stevia OR 1 additional tbsp sugar
1 cup blueberries, fresh or frozen (125g)
Instructions
Low Fat Blueberry Muffins Recipe: Preheat the oven to 350 F. Grease a muffin pan, or line with 7 or 8 muffin liners. (Since the muffins are added-fat-free, they will stick to the liners the first day. However, the liners peel off easily after sitting for a day. So you can either wait a day or choose to bake the muffins sans liners.) Whisk together the first four ingredients, and let sit at least ten minutes. (My yogurt is plain but not unsweetened, so add a little extra sugar if using unsweetened yogurt.) In a large mixing bowl, combine all remaining ingredients except the blueberries and stir well. Pour wet into dry and stir until just evenly mixed. Then add the berries and stir again, very quickly and carefully so that the berries don't break. Divide evenly into the muffin tins (it'll fill up about 6 unlined or 7-8 liners) and bake 17-18 minutes or until muffins have risen and a toothpick inserted into the center of a muffin comes out clean. Store leftovers in the refrigerator, or freeze. I know it totally goes against the idea of low-fat, but these taste so good with coconut butter!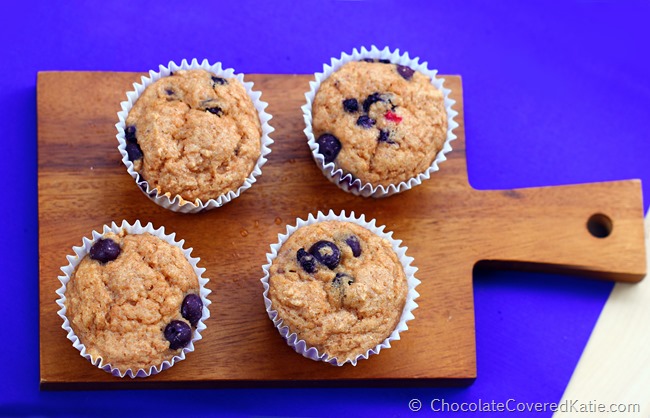 Question of the Day:
Would you prefer to see more recipes on this site that can be made without adding oil? Or do you normally prefer recipes that include oil or another source of fat? I'll include a mix of both no matter what; but it's helpful to check in every now and then to get a better sense of what everyone wants. I'm happiest when YOU are happy ♥♥♥
Link Of The Day: