An ultra rich and gooey chocolate chip cookie pie – the perfect recipe to feed a crowd!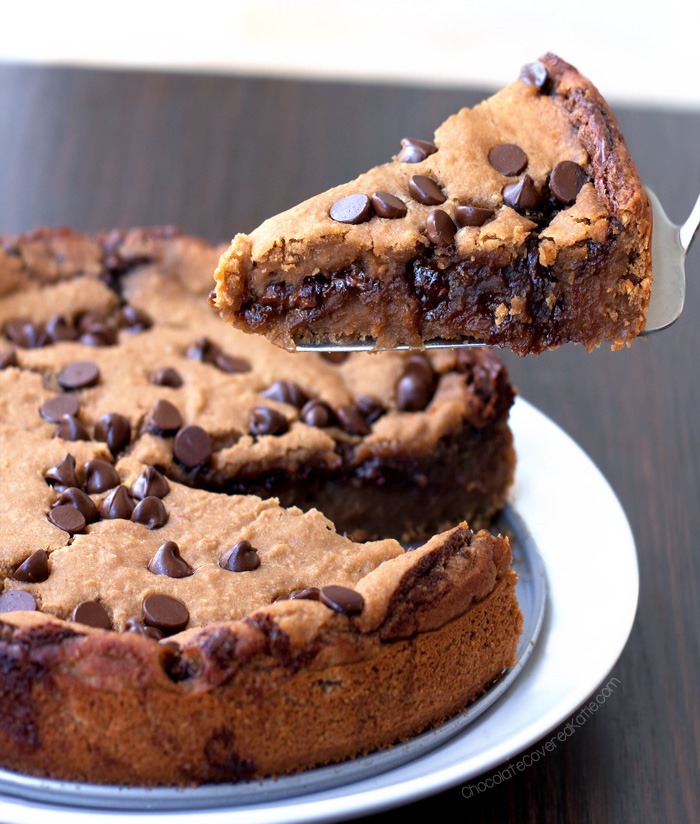 So why is it called Makeout Chocolate Chip Cookie Pie?
One bite, and you'll understand.
As soon as you taste the gooey chocolate center and suddenly realize that you want to smash this pie into your face and never come up for air…
Only then will you truly understand why it's called makeout chocolate chip cookie pie.
Trending Right Now: How To Cook Sweet Potatoes – The Better Way

Who says smash cakes are only for children anyway?
The pie was inspired by one of my most well-known recipes, the Deep Dish Cookie Pie – currently with over 4,000 positive reviews from readers who have tried it!
So despite the healthy ingredients, this is very much a recipe you can feel comfortable serving to a mainstream audience, not just vegans or a health food crowd…
Be sure to try it out on all your friends, and see if they can tell!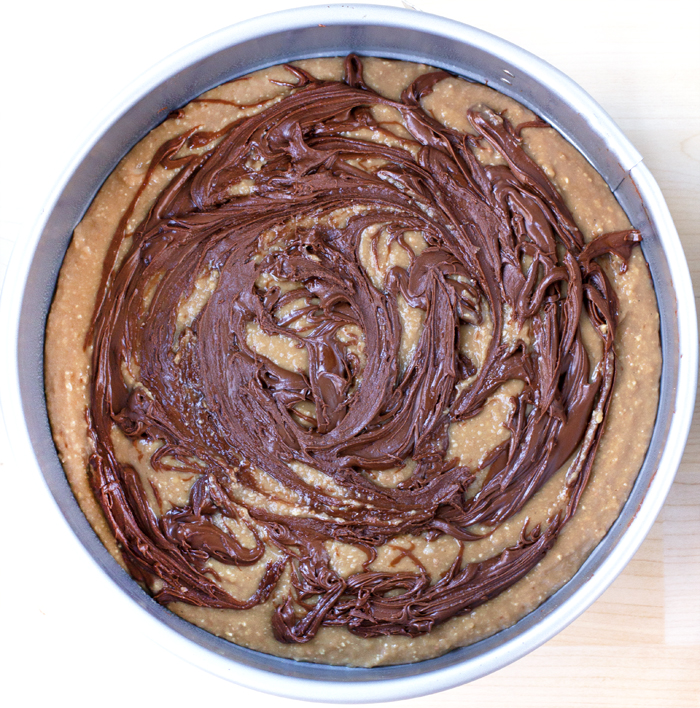 Many of you have probably tried the original version in the past, and today's version is even better.
Wait, how can it be better?
Oh, I'm so glad you asked.
While there are a few improvements (less sugar, more ingredient options), the most important difference is that I decided to stuff this particular pie with an extra layer of chocolate, turning it into a chocolate stuffed chocolate chip cookie pie (say that three times fast), proving once and for all that there's no such thing as too much chocolate.
If you've ever seen those articles talking about how the world's going to have a chocolate shortage in the future… well now you know where all the chocolate has gone.
It's been stuffed into this pie.
Soon to be stuffed into your face.
Because, adults should have smash cakes too.
And if you want to top your chocolate chip cookie pie with Coconut Ice Cream or my favorite Almond Milk Ice Cream, please don't let me stop you!


Inspired by the flourless Black Bean Brownies
Makeout Chocolate Chip Cookie Pie
This ultra rich and gooey makeout chocolate chip cookie pie is the perfect recipe for any party!
Ingredients
2

cans garbanzo or white beans

1

cup

quick oats,

OR 3/4 cup flour or almondmeal

1/4

cup

applesauce,

yogurt, or pumpkin

3

tbsp

oil OR 1/4 cup nut butter of choice

2

tsp

pure vanilla extract

1/2

tsp

baking soda

2

tsp

baking powder

1/2

tsp

salt

1/2

cup

Healthy Nutella,

peanut butter, or chocolate spread of choice

1 1/3

cup

sugar or xylitol,

unrefined if desired (many readers say liquid sweetener works)

1/4

cup

chocolate chips,

or more if desired
Instructions
Preheat oven to 350. Grease a 9 or 10-inch springform pan, and set aside. Drain and rinse the beans extremely well. This is important. Combine all ingredients except the chocolate spread and chips in a food processor until completely smooth. (Although I haven't tried and so can't vouch for the texture, many readers say they've gotten good results with a blender.) Pour half the batter into the springform. If not already thin, gently heat the chocolate spread until runny. Swirl over the batter as evenly as possible, getting up to the edges. (See image above.) Spread remaining batter on top, then sprinkle on chocolate chips. Bake on the center rack 35 minutes. Let cool at least ten minutes before removing the springform. The pie will be firm enough to slice, and the texture will be reminiscent of unbaked cookie dough! Refrigerate leftovers 3-4 days.View Nutrition Facts
.
More Healthy Party Desserts: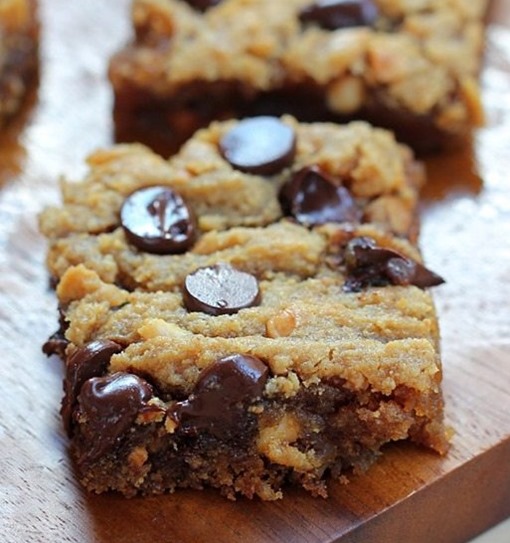 Chocolate Chip Peanut Butter Bars
.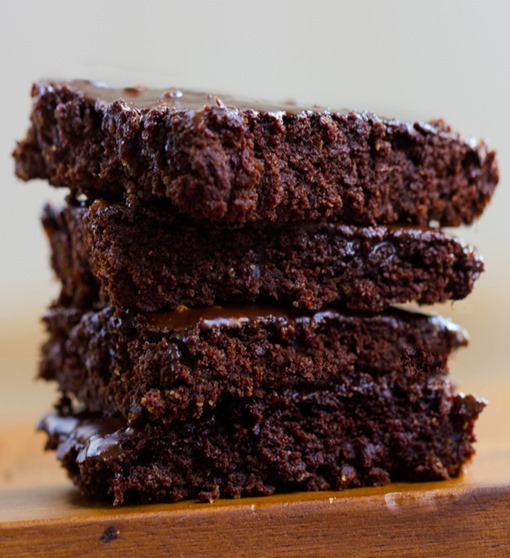 .