A deliciously chilled mocha coconut espresso beverage, just like the ones sold at the local coffee shop… without ever leaving your kitchen!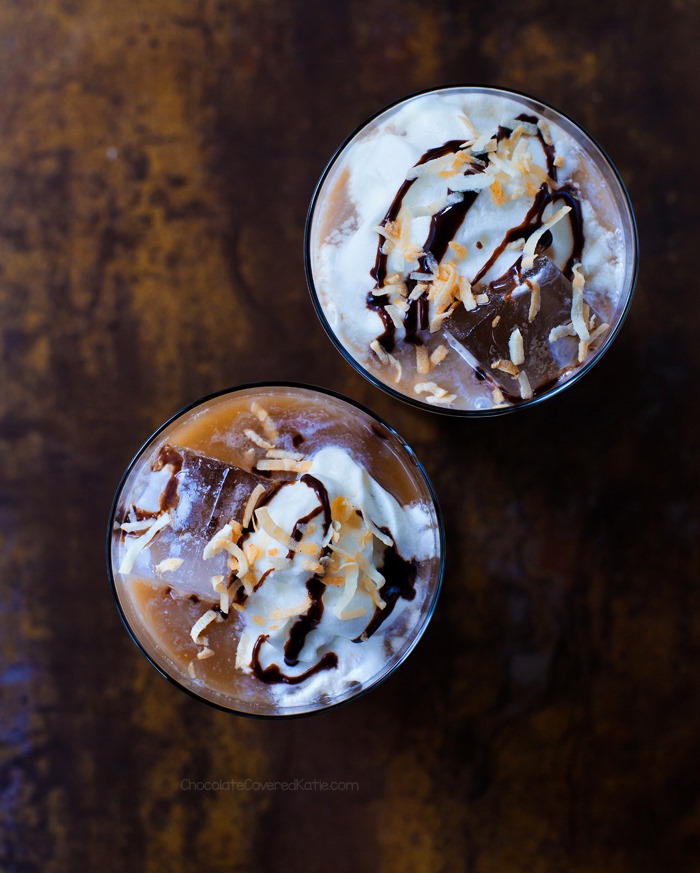 The best part about making this iced mocha coconut drink at home is that YOU get to control how much sugar to add.
Chocolatey, coconutty, caffeinated iced coffee. It's almost like what you'd get if you imagined Samoas girl scout cookies as iced coffee. If you want, you can even top it with a swirl of homemade Coconut Caramel, and then it really tastes like a Samoas girl scout cookie!
The recipe takes just minutes to make and costs much less than the average $5 you'd pay for a similar drink at a local coffee shop. Depending on the ingredients you choose, it can be vegan, gluten free, keto, paleo, soy free, and refined sugar free. Try it any time you find yourself wanting an energizing early morning or afternoon pick-me-up.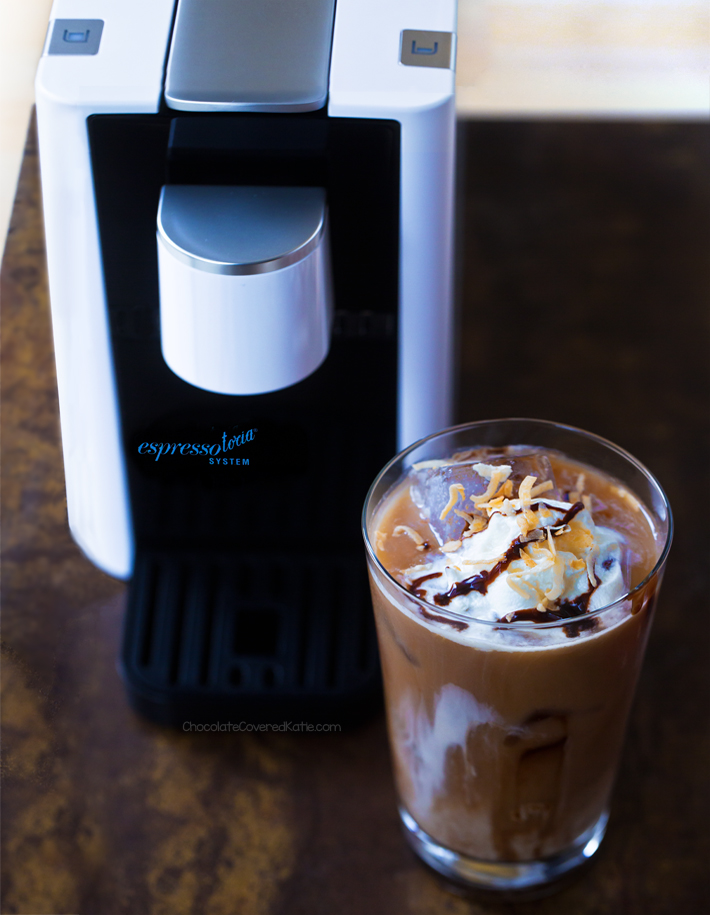 While I'd made the recipe before, this time I wanted to try it out using my new espresso maker… and I was seriously impressed by both the quality of the espresso and how easy it was to use.
Business Insider rated the Espressotoria machine as the best DIY espresso maker on the market, and it's also one of the best deals in terms of price comparison to similar machines. I initially tried it out because I was given a free machine with no requirement to post about it, but I loved it so much that I ended up absolutely wanting to post about it, and I even bought a second one as a gift!
If you enjoy iced coffee or espresso (or creating your own flavors of iced coffee drinks), I highly recommend getting an espresso maker because it can save you thousands of dollars in the long run when you can make your own at home. And if you are even on the fence about getting one, I'd recommend doing it as soon as you possibly can… because currently they're running a fantastic deal (the same deal I purchased mine from) on walmart.com for the entire espresso machine plus 6 packages of espresso, just $53 total (which is basically getting the $99 machine for free). It would be a great Mother's Day gift as well.
(All profits from affiliate links on my blog are donated to Doctors Without Borders. If I've mentioned a product in a post, it's because I personally use and genuinely love it.)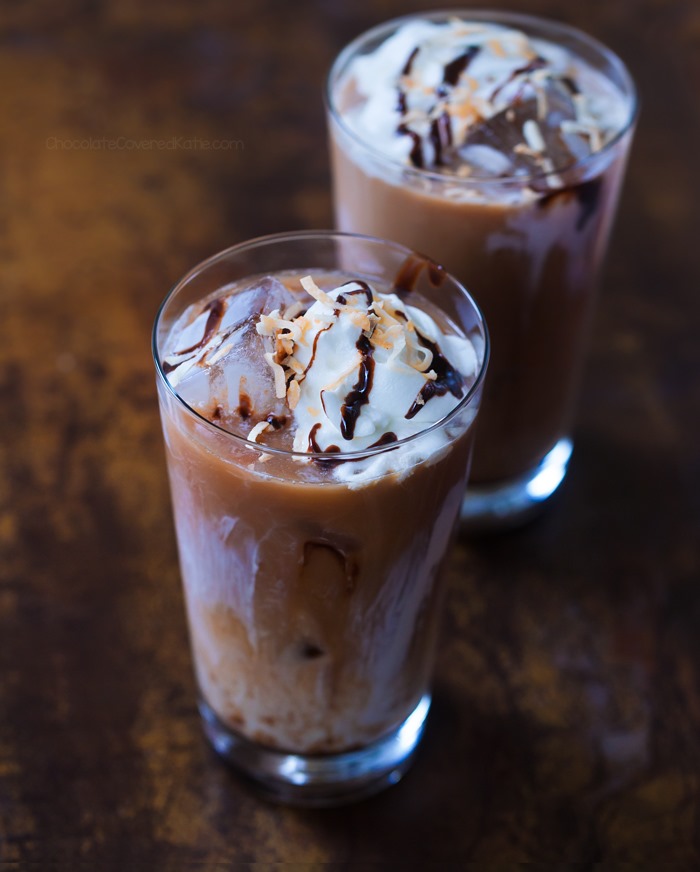 Feel free to try out different milks in the recipe to find your favorite.
Almond, cashew, soy, coconut, or even oat milk all work well here. If you think about it ahead of time, one of my favorite tricks is to freeze some extra coconutmilk in an ice cube tray and use the frozen milk instead of ice, which not only adds creaminess but also solves the problem of a watery coffee beverage on a hot day.


Mocha Coconut Iced Coffee
Inspired by my Healthy Starbucks Frappuccino Recipe
Mocha Coconut Iced Coffee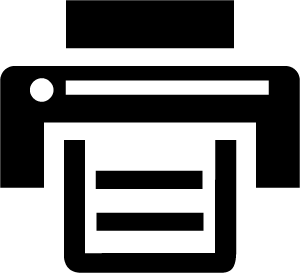 Print This Recipe
[mrp_rating_result show_count="false" show_rich_snippets="false"]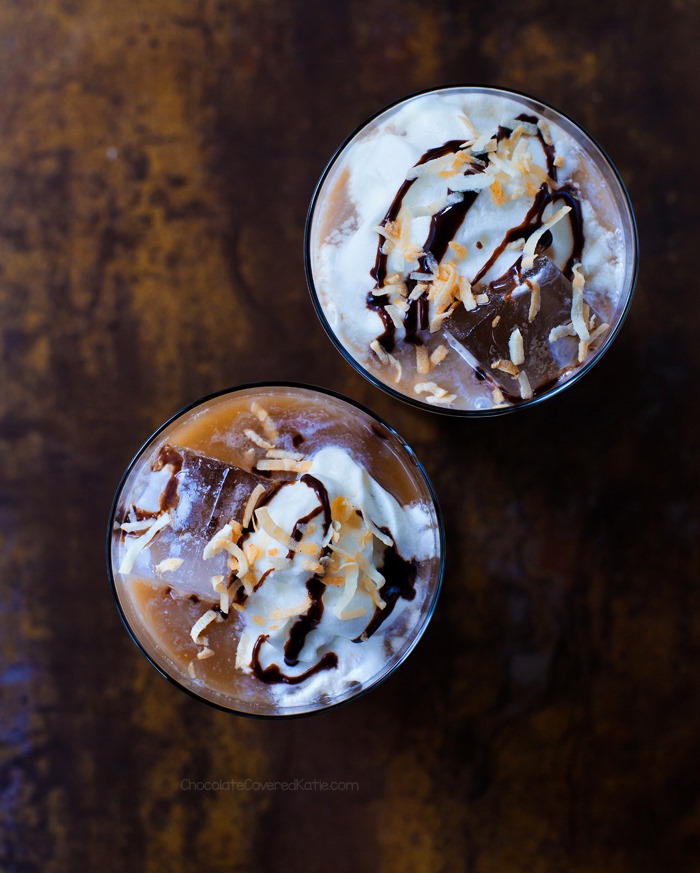 Ingredients
1/3 cup milk of choice
1/4 cup chilled espresso
1 1/2 tsp cocoa powder or chocolate protein powder
1/8 tsp pure vanilla extract
1/16 tsp coconut extract, unless using a coconut-flavored milk
sweetener of choice
1/16 tsp salt
ice cubes as desired
2 1/2 tbsp creamer, canned coconutmilk, or cashew cream
optional toasted coconut and chocolate syrup for garnish
Instructions
*Notes: My favorite iced coffee trick is to freeze milk of choice or coconutmilk in an ice cube tray and use those as the ice cubes, because this allows you to drink your iced coffee leisurely without worrying about the ice melting and watering it down. Sweetener amount will depend on taste preference and type of milk used. If using a vanilla-flavored milk, omit the vanilla, and if using a coconut-flavored milk, omit the coconut extract. The tiny amount of salt may sound like a strange addition, but it adds a surprising depth of flavor.
Combine milk of choice with the espresso, cocoa, extracts, sweetener, and salt. Whisk to dissolve cocoa. Pour into a glass filled with ice or frozen coconut milk ice cubes, then pour creamer over top. Garnish if desired.
Popular Right Now: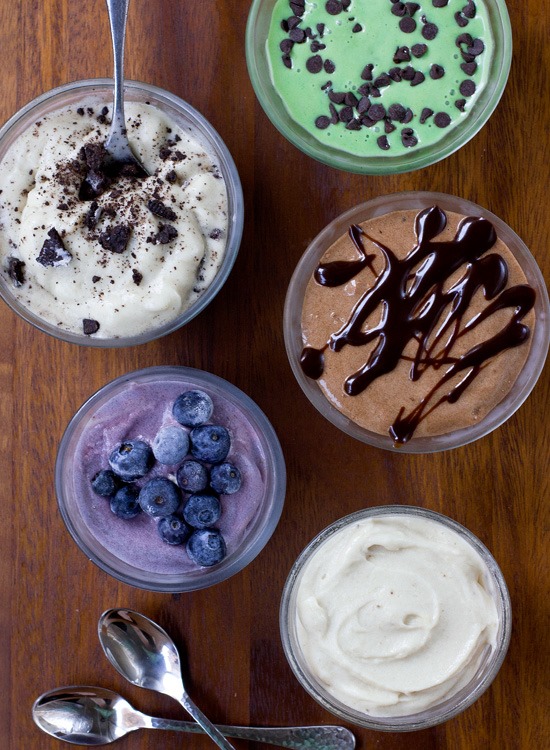 Banana Ice Cream Recipes – 5 Flavors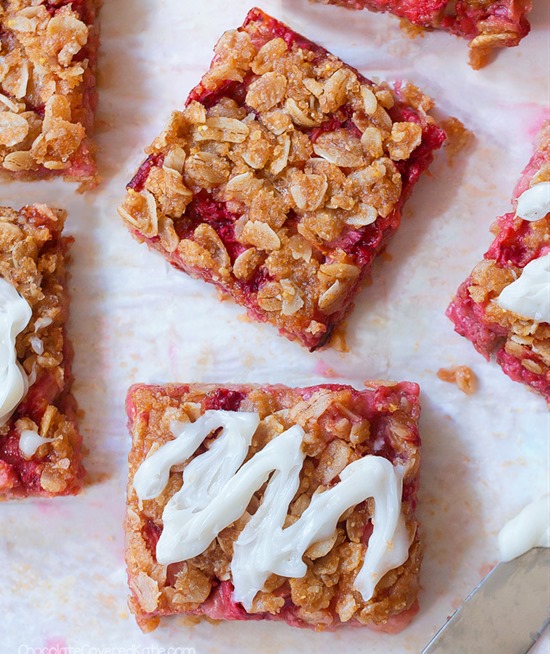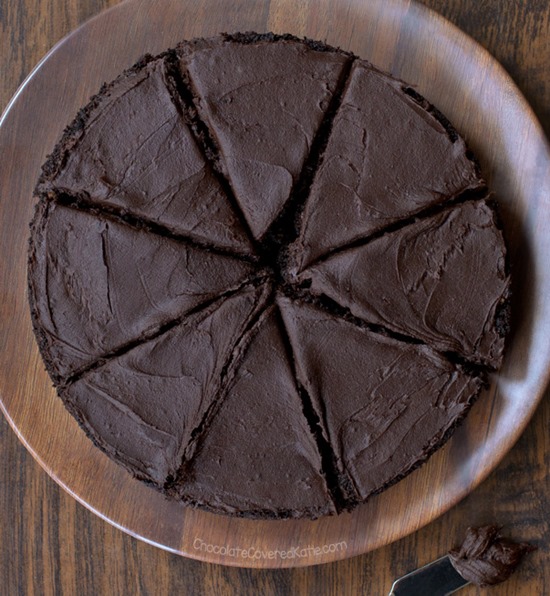 Thank you again to Espressotoria for giving me the opportunity to try out the new espresso maker, which I never would have thought to try but ended up really loving. Once again, all profits from affiliate links on this post go to charity, and all opinions are my own.