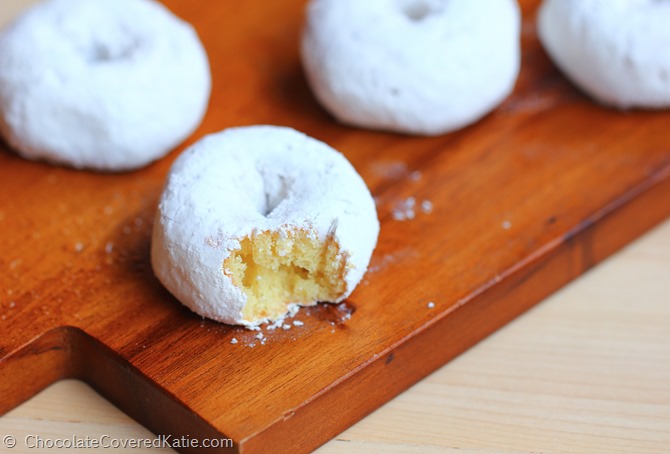 The snowstorm made me do it.
On Tuesday, Washington D.C. was hit with about 4-6 inches of snow, meaning many of my friends got the day off from work. They celebrated by holding a giant snowball fight in the center of the city. Since my own office doubles as my home, I did not take the day off from work…  and therefore I chose to celebrate the snow day with a different type of snowball: homemade powdered sugar snowball donuts!
If you'd prefer chocolate, see the following:
Mini Entenmann's Chocolate Donuts Recipe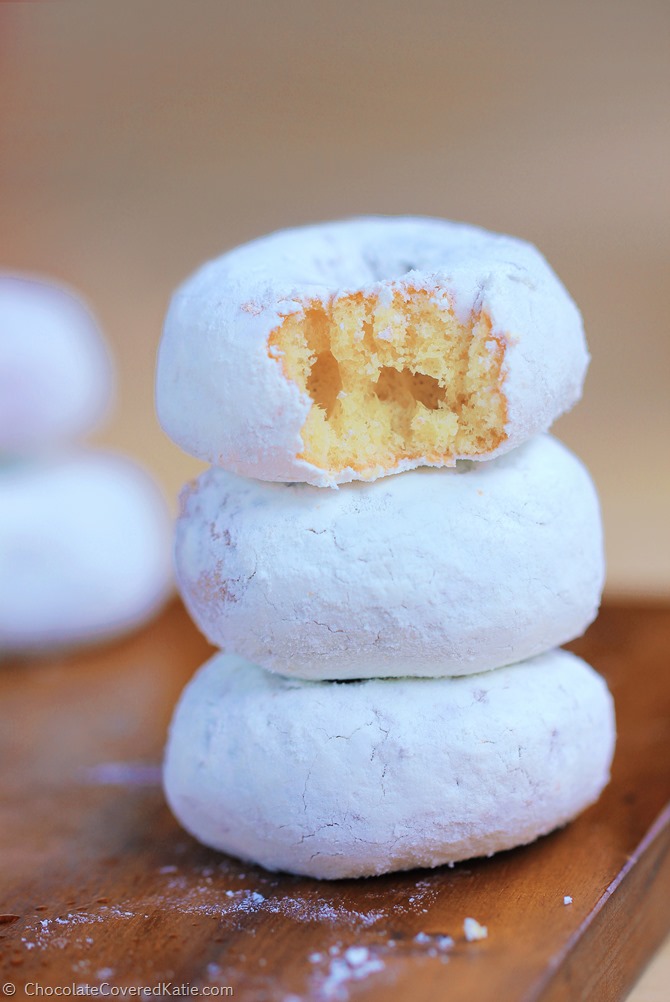 Soft, light, sweet… and the best part is that you can eat them without leaving the comfort of your kitchen.
Readers have said they like these snowball donuts even better than the packaged version!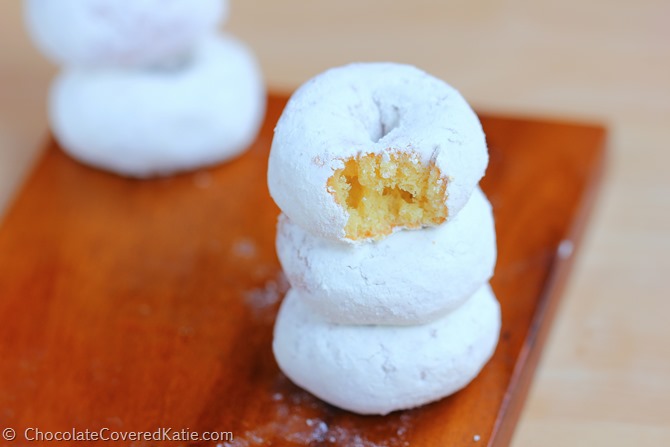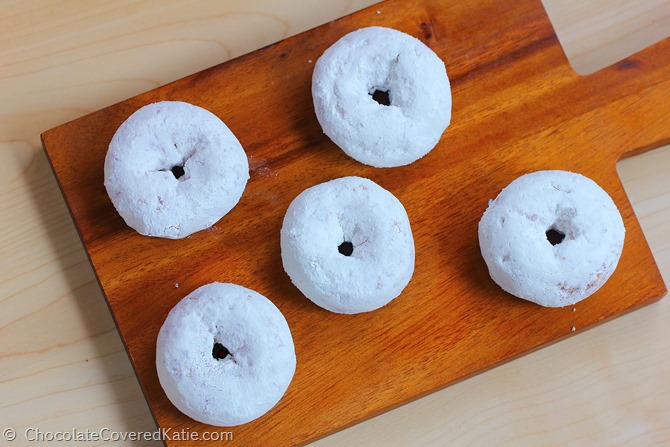 The donuts take just about 5 minutes of prep work.
You simply whisk everything together, pour into a donut pan or even a mini muffin pan, and wait for the donuts to rise in the oven – no yeast, and no frying required for these wholesomely delicious baked donuts.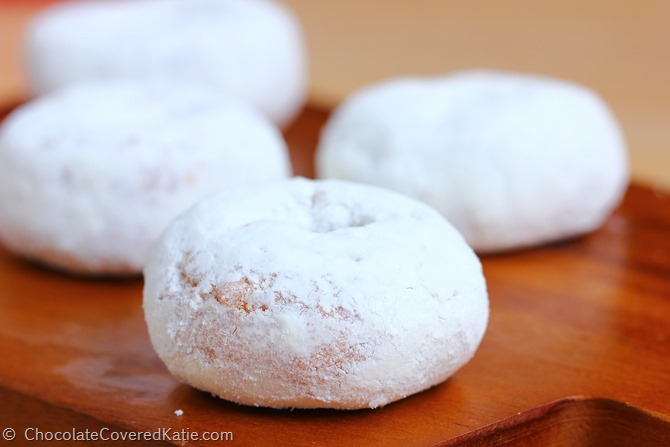 Mini Powdered Sugar Snowball Donuts
Makes 18-20
1 tsp apple cider vinegar or white vinegar
2/3 cup milk of choice
1 tsp pure vanilla extract
2 1/2 tbsp vegetable or melted coconut oil
1 cup spelt, white, or Arrowhead Mills gf flour
1 1/2 tsp baking powder
1/3 cup sugar or xylitol
pinch uncut stevia OR 2 additional tbsp sugar
1/4 tsp salt
1 cup powdered sugar or Sugar-Free Powdered Sugar
In a small bowl, whisk together the first four ingredients. Preheat your oven to 350F and grease a mini (or regular) donut pan or mini muffin tin. In a large bowl, combine all remaining ingredients except the powdered sugar, and stir well. Pour wet into dry, stir until just evenly mixed, and immediately pour into the donut pan. Bake 8 minutes, then allow to cool completely before removing from the trays. Pour the powdered sugar into a deep bowl, then either dip the doughnuts into the bowl or simply sprinkle powdered sugar over the tops.
Link Of The Day: