Time to make the doughnuts!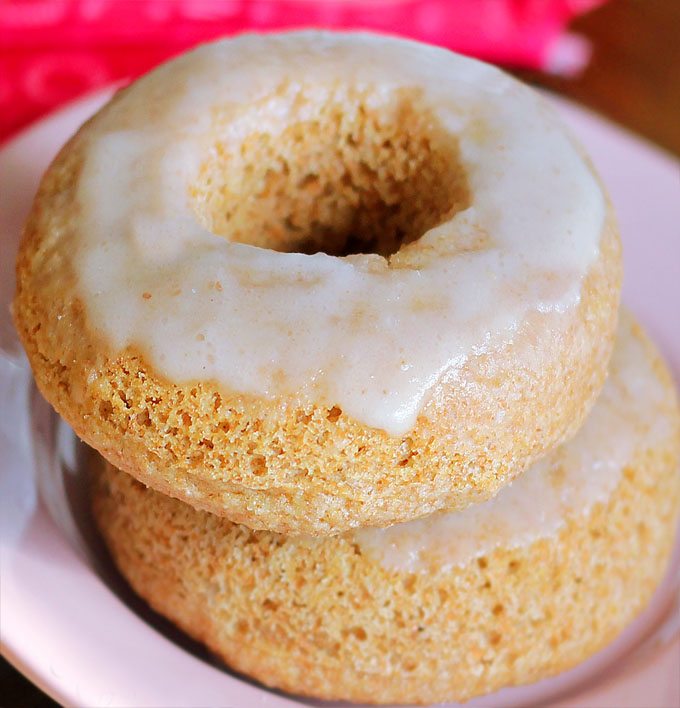 Sticky, sugary-sweet Krispy Kreme homemade donuts.
So do these homemade donuts (doughnuts or donuts?) taste exactly like real Krispy Kremes? No, and they're not supposed to. I always thought Krispy Kremes were too saccharine, with all that glaze covering every inch of the greasy pastries, weighing you down and zapping your energy.
Today's recipe yields doughnuts that are super light and fluffy, not dense or gummy, which is a problem with many baked doughnut recipes.

These doughnuts will leave you feeling full, yet energized!
Above, frosted with my simple Healthy Glaze Icing.
Good for breakfast, or dessert, or even as a healthy post-workout snack. Did you know there's a charity race called the Krispy Kreme Challenge, where participants run 2.5 miles, shove down an entire box of Krispy Kreme donuts, and then run another 2.5 miles back to the starting line?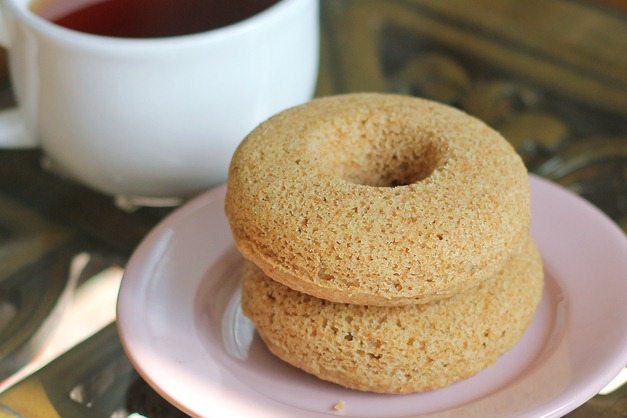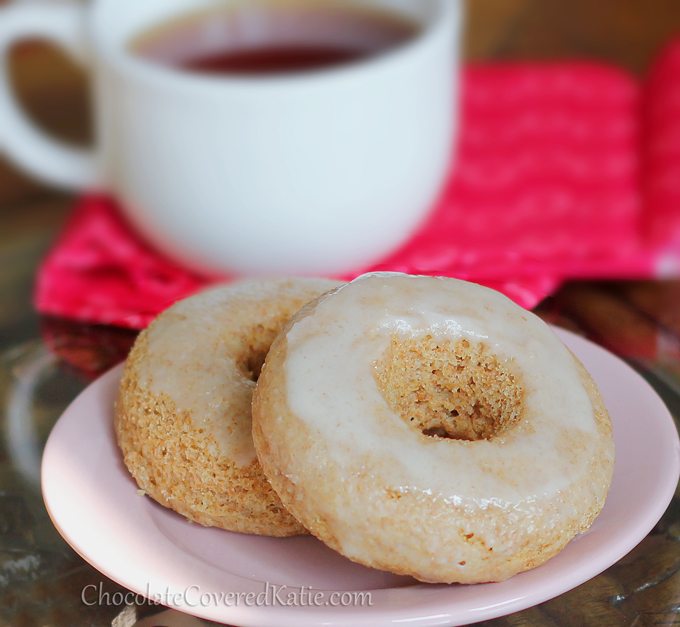 I can't even imagine the horrible stomachaches that must ensue.
Who comes up with these things??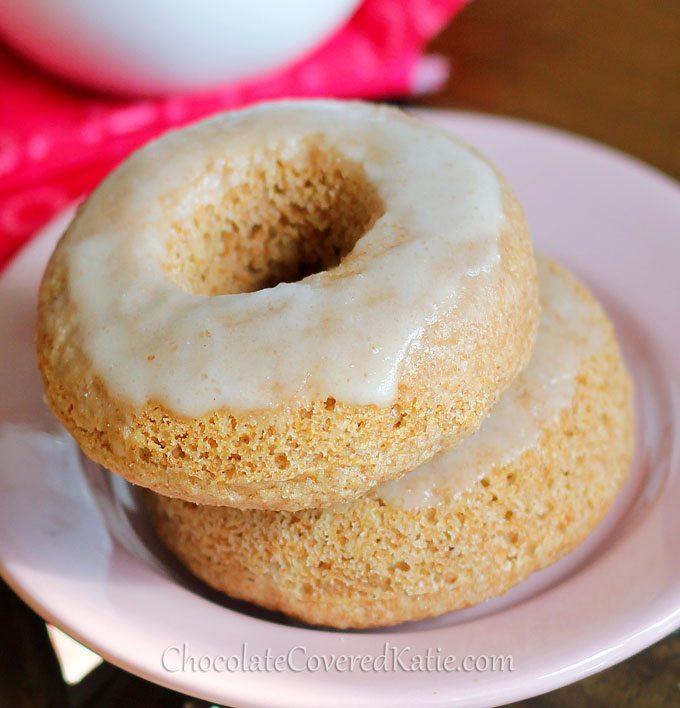 Healthy Krispy Kreme Donuts
Healthy Krispy Kreme Donuts
Print This Recipe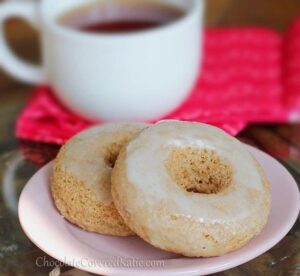 Ingredients
1 tsp apple cider vinegar or white vinegar (5g)
2/3 cup milk of choice (160g)
1 tsp pure vanilla extract (4g)
3 tbsp coconut or vegetable oil (30g)
1 cup spelt or all-purpose flour (130g) (A reader had success with gluten-free ap flour)
1 1/2 tsp baking powder
1/3 cup sugar of choice or xylitol (60g)
1/32 tsp pure stevia extract or 2 additional tbsp sugar
1/4 tsp salt
Instructions
Combine first four ingredients in a small bowl, and whisk well. Preheat oven to 350 F and grease a doughnut pan if you have one. (If you don't have a doughnut pan, you can cook in a mini muffin tin for doughnut holes.) In a large measuring bowl, combine all remaining ingredients and stir very well. Now pour wet into dry and immediately pour into the pan. Bake 15 minutes, then allow to cool before removing. Top these vegan doughnuts with jam, or chocolate frosting, or glaze. (My simple glaze recipe is linked under the second photo in this post.)
Link Of The Day:
Chocolate Chip Zucchini Muffins
Someone recently pointed out that my blog—while filled with chocolate, peanut butter, and coconut—is very much lacking in international flair. Tarts, flans, sticky rice, churros… all of these things (and more) are missing from the recipe archives, and I'd like to remedy this. Suggestions would be greatly appreciated: What are some good desserts to try from around the world?