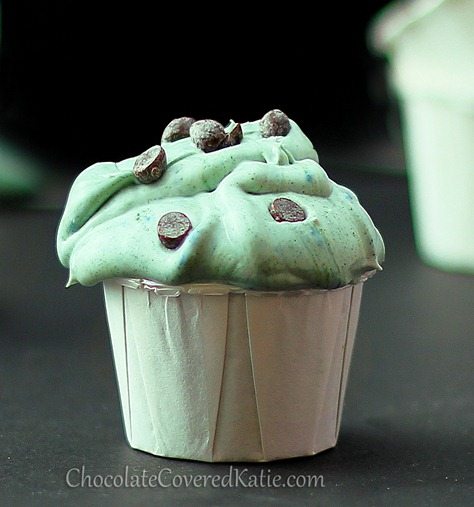 This mint-chocolate cream is great for any of the following:
As a frosting for cakes or cupcakes
For peppermint ice cream sundaes or brownies
As a rich and decadent pudding or mousse
To make friends with leprechauns!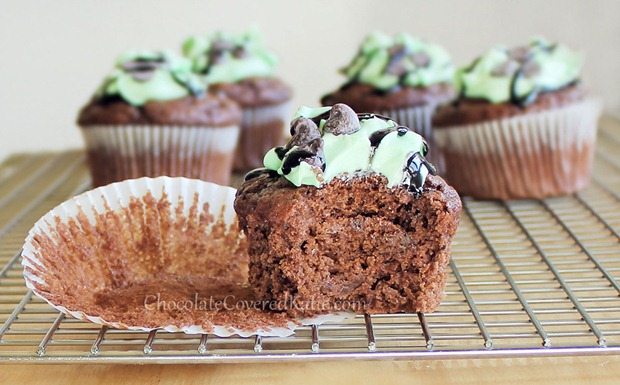 For a St. Patrick's Day dessert, try it on my Mint Chocolate Chip Cupcakes.
But let's get back to that fourth suggestion for a moment… As a school project when I was in second grade, our teacher gave us the task of constructing a leprechaun trap. I tried to sound grown-up, telling everyone I didn't believe in leprechauns. Secretly, however, I was very excited and spent weeks creating what I thought was a surefire leprechaun trap, complete with golden-coin bait, a sticky-tape floor, and rainbow walls. If I remember correctly, there was even a cereal bowl filled with Lucky Charms.
It was quite an elaborate trap!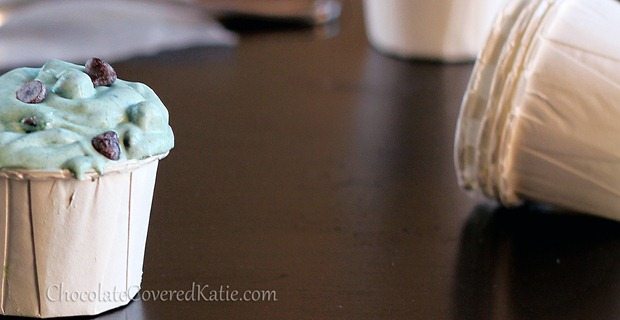 On St. Patrick's Day, I woke up extra early (think Christmas-morning early) and dressed for school at lightning speed, scowling as my little sister took her sweet time. When we reached the school building, I jumped from the car and ran through the halls to my second-grade classroom, which was still locked. Even the teacher hadn't arrived yet. Impatiently, I tried to peek through the door's small window, but it was impossible to see anything in the dark. Yet I knew he was in there… a real, live leprechaun.
You know how the story ends, right?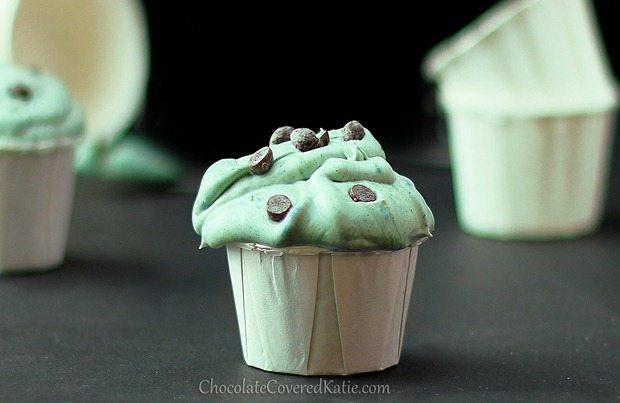 Teacher arrives, opens the door, turns on the lights…
And no leprechaun.
Some of the golden coins are eaten, the cereal is strewn across the floor, and a handwritten note is left in each student's box: Your trap was very good. But it was no match for me. Better luck next time.
I was so disappointed!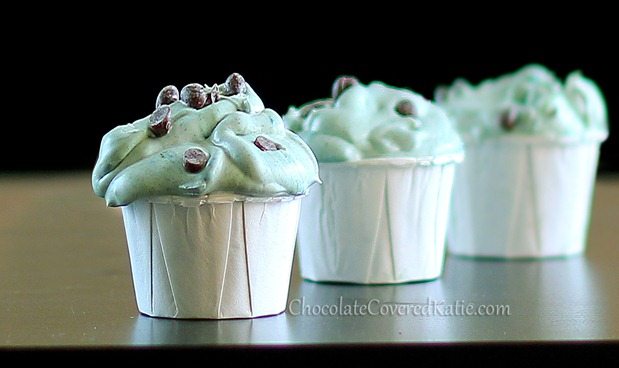 Now I would like to go back to that second-grade classroom and try again.
Even a cunning leprechaun won't be able to resist the charms of these creamy frosting shots.

I still believe!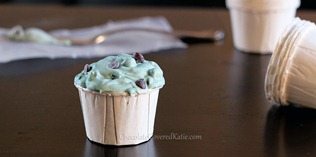 Mint Chocolate Frosting Shots
(free of shortening, and can also be sugar-free)
1 (13.5oz) can full-fat coconut milk – must be the canned type
1/8 tsp pure vanilla extract
1/4 tsp plus 1/8 tsp pure peppermint extract
pinch pure stevia OR 1 tbsp powdered sugar, or to taste
optional: 1/8 tsp spirulina or a few drops green food coloring (I used spirulina)
optional: chocolate chips or mini chocolate chips
Open the coconut milk, and if it's not already super-thick, leave the can in the fridge overnight. (Don't shake the can before you open it.) The coconut milk should get very, very thick. (Every now and then, you may unfortunately encounter a can that just doesn't have enough fat content and therefore never gets thick. I highly recommend Thai Kitchen Organic. Or, if you can find coconut cream at an Asian market or Trader Joe's, you can use that instead – it will work every time! A hint is to shake the can when you're at the store. If you can hear the liquidy contents swishing around, it's probably too thin to work for this recipe.) Once thick, transfer only the thick and creamy portion to a bowl and whip in your sweetener with a fork, or with beaters if you want to be fancy and get stiff peaks like real whipped cream! (I used a Magic Bullet for the frosting shots in the photos.) Best to store frosted cupcakes in the fridge, or frost at the last minute, so icing stays firm.
View Frosting Shots Nutrition Facts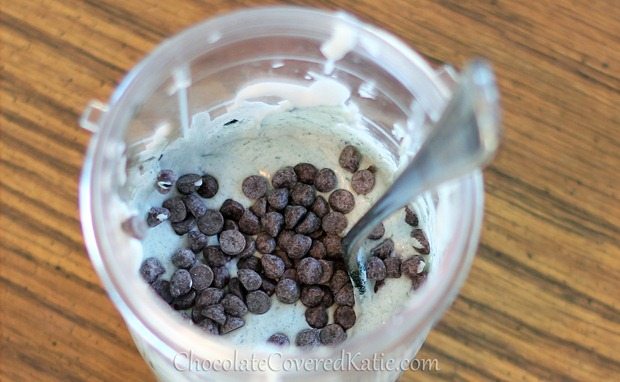 Do you remember any of your school projects?
I guess I was strange in that I kind of loved school projects. Puppet shows, paper dolls, skits, giant posters… the more elaborate, the better. And book reports? Yes, I loved those too!
Link of the Day: 23 Healthy Frosting Recipes