Cheesy, savory, and completely addictive Doritos hummus!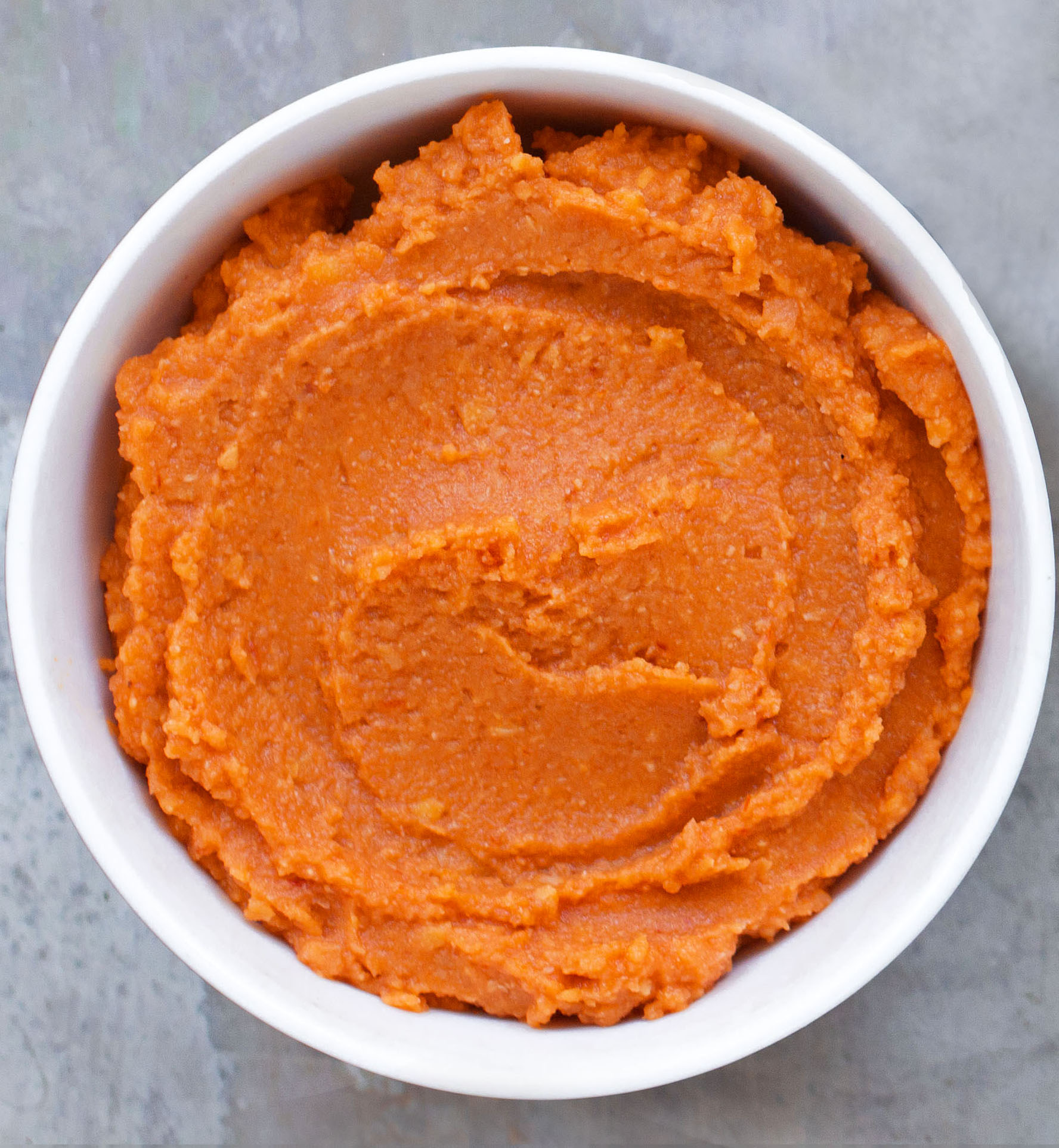 I am on a Doritos kick this month!
After devouring my entire batch of Cool Ranch Hummus, Nacho Cheese was the obvious next flavor. And after that? Who knows! I could always look for inspiration in my childhood home of Japan, where they offer Doritos flavors such as Winter Cheese, Royal Shrimp, Italian Seafood, and Tuna Mayonnaise.
Tuna Mayonnaise Doritos? Really?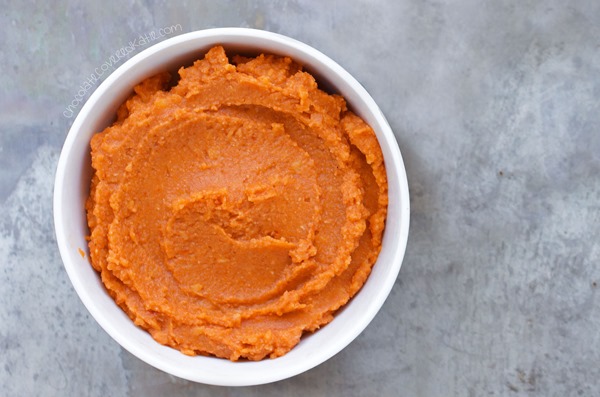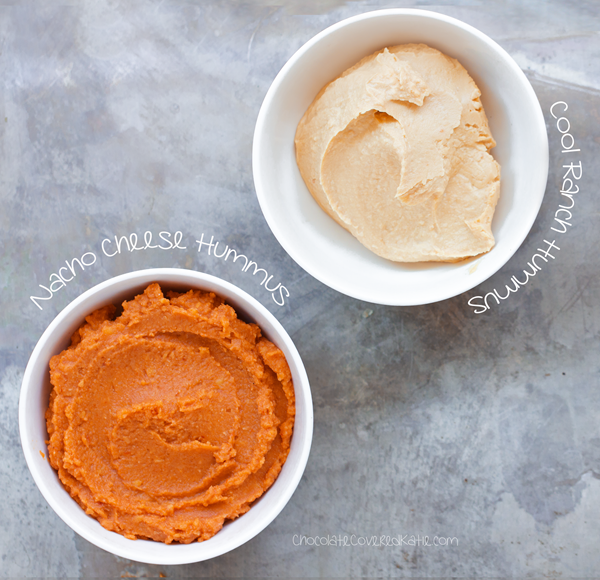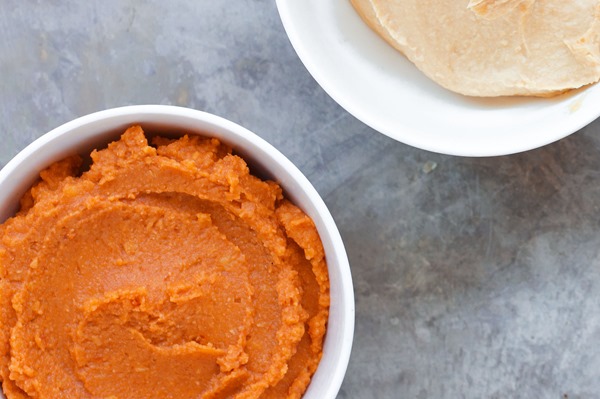 Although I've always subscribed to the idea of not knocking something until you've tried it, I will stick to the classic Doritos flavors and spare you any attempts on my part to come up with a Tuna Mayonnaise Doritos hummus.
You're welcome.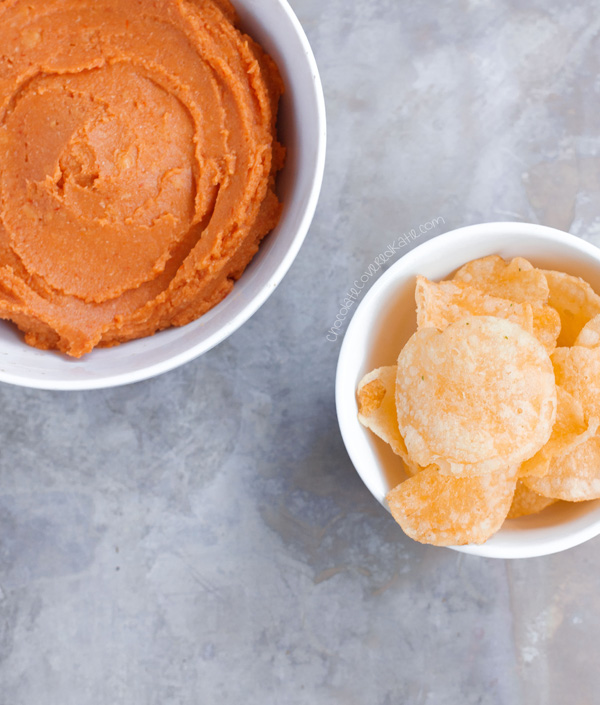 Instead, I give you Homemade Nacho Cheese hummus, this time served with vegan cheddar kettle chips.
I haven't had a Nacho Cheese Dorito in years and therefore can't say for sure that the recipe will remind you of that classic Doritos flavor, but this cheesy hummus is fantastic in its own right… and highly addictive!


Nacho Cheese Hummus
Adapted from Cool Ranch Hummus
9 oz cooked chickpeas OR 1 can drained, unsalted
1/3 cup tomato paste
1/4 cup water
1 tbsp oil OR water
1/4 cup nutritional yeast OR cheddar-style shreds
1 tbsp apple cider vinegar
1 1/4 tsp crushed garlic
2 tsp onion powder
1/2 tsp salt, or to taste
optional pinch cayenne
Note: Using the oil will yield more depth of flavor; however it can easily be left out if a lower-fat version is needed. If you wish to peel the chickpeas before blending, you'll get a smoother dip, but it is NOT required. Nacho Cheese Hummus Recipe: Combine all ingredients in a high-quality blender, hand blender, or food processor. Process until the dip is completely smooth. Store leftovers covered in the refrigerator for up to 4 days.
Recipe Of The Day: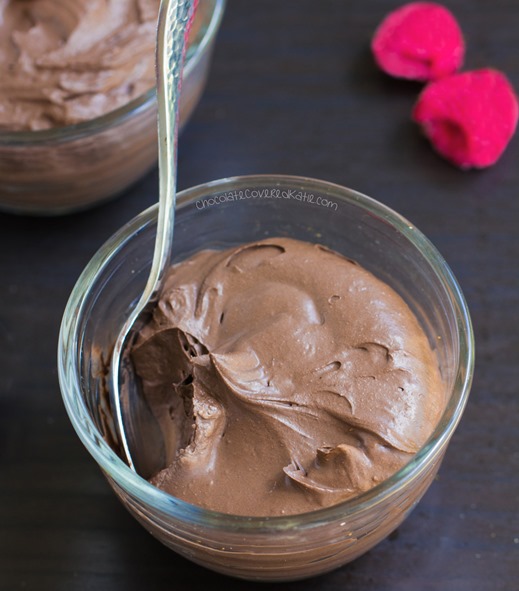 Healthy Chocolate Pudding – NO tofu, no cashews, no avocado!