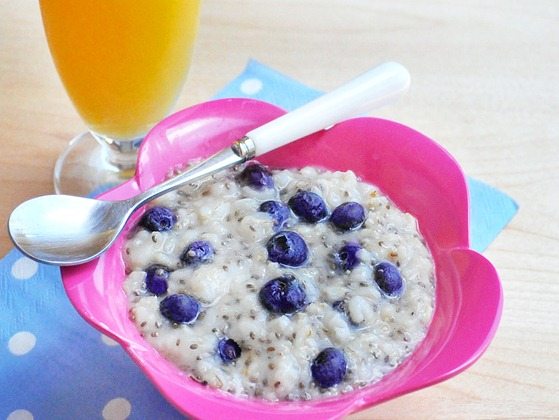 When I first tried chia seeds (in the form of chia pudding), I wasn't a fan. I wanted to like them: they're so good for you. But eating something just because it's good for you?
Ridiculous!
You don't have to suffer for health.
If you aren't big on a certain food, there are plenty of ways to get all your nutrients somewhere else. For example, my sister hates bananas. So she gets her potassium from foods she does like, such as yams, spinach, and broccoli. No big deal. Remember that mental health is an important component to overall health, too. If you're choking down foods you detest, your mental health will suffer.
Going back to the chia… Although I didn't like the pudding, I was willing to give the seeds a second chance. Perhaps I'd enjoy them in a different form. After all, everyone in the blogworld seems to adore them. So when the Health Warrior Company offered me some samples, I accepted.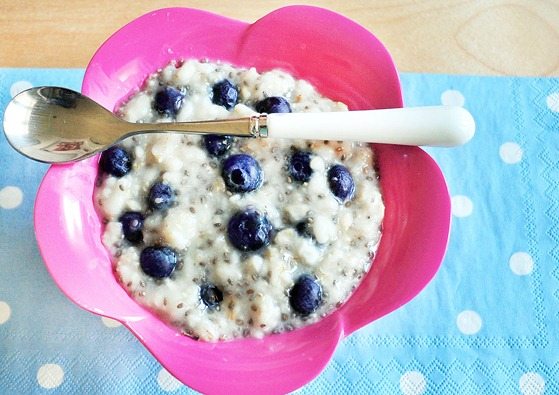 And I discovered that I do like chia seeds. They are awesome in oatmeal!
Never-Ending Oatmeal Bowl
(serves 1)
1/2 cup rolled oats
2 tbsp chia seeds
1 1/2 cups milk of choice
1/4 tsp salt
1/2 cup more milk of choice
sweetener and add-ins of choice
Either cook oats, milk, and salt on the stovetop, or place your oats and salt in a large, microwaveable dish (I use a pyrex 4-cup measurer) with the milk of choice. Microwave 1 and 1/2 minutes, then add your chia and 1/2 cup more liquid. Microwave 2 more minutes. Don't open the microwave door yet. Instead, leave your mixture for five minutes. Then stir and put in the fridge—uncovered—overnight. Next day, it will magically be thick and ready for your favorite add-ins!
For sweetener, try using The Melted Banana Trick.
Also, I really like to put the cooked oatmeal in my Magic Bullet and blend just a little. This "blended grains" trick really helps all the flavors to meld together.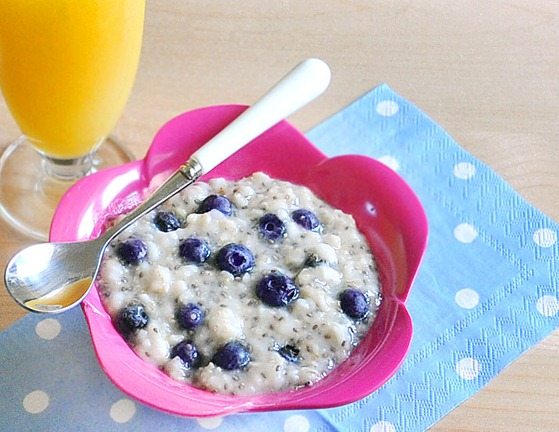 Do you ever eat foods you don't really like, just because they're good for you?
Or do you ever feel pressured to eat a certain food because other bloggers like it? We are all different and our bodies crave different things (and amounts). We should NOT base our food choices on what anyone else is eating. It'd be really weird (not to mention boring) if we were all exactly the same.
This is one of the main reasons I'm not planning on doing another "day in the life" post even though a lot of readers have asked. I don't feel comfortable knowing others will compare their eating habits to mine or try to mimic what I eat. The way I eat is only perfect for me. You need to listen to your own body, not to what anyone around you is doing.