Crispy, crunchy, peanut buttery chocolate crunch cups – made with just 3 ingredients!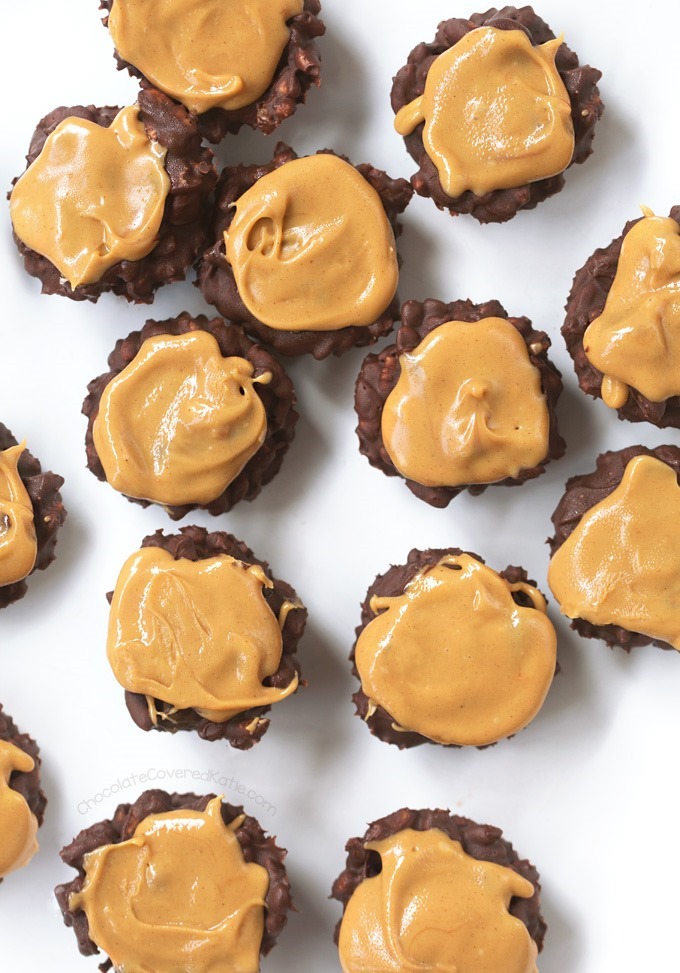 I am in full Halloween mode.
Pretty much as soon as it hit October, I started thinking about costume ideas and dreaming up new Halloween candy recipes I want to try.
These homemade chocolate crunch cups are perfect for any party you might be invited to this month.
Not only are they quick to make, they're also super easy to transport and need no refrigeration.
Did I mention the part about how they only have three ingredients? It's definitely worth mentioning again!
Above – watch the recipe video of making the crunch cups.

Sometimes you're invited to an event at the last minute and have literally under an hour to come up with something to bring. At this point, you have TWO options:
Option A: Stop at Trader Joes along the way to pick up a pre-made dish, and try not to get lost in the wine section for hours…
Option B: Whip up a batch of these no-bake chocolate crunch cups, because you probably already have all the ingredients to make them!
(Sadly, option B does not involve wine.)
Unless it's Texas in the summer (i.e. 110 degrees), the crunch cups are fine to leave out at room temperature without melting.
If you're bringing them to a party, I'd probably recommend stirring the peanut butter–if using–into the chocolate instead of spreading it on top after they're chilled.
That way they will be less messy to transport!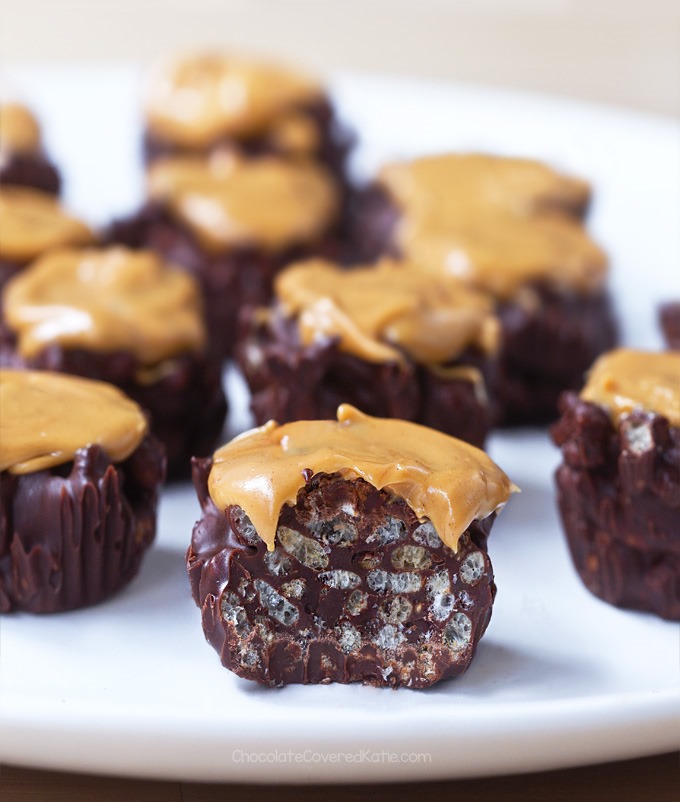 Feel free to play around with the base recipe and vary the flavor by changing up the nut butter, adding a few drops or almond or peppermint extract, or by stirring in any of the following:
Chia Seeds
Cacao Nibs
Shredded Coconut
Hemp Seeds
Crushed Walnuts
Cinnamon
Sesame Seeds
Wine
Wait… How did that last one get in there??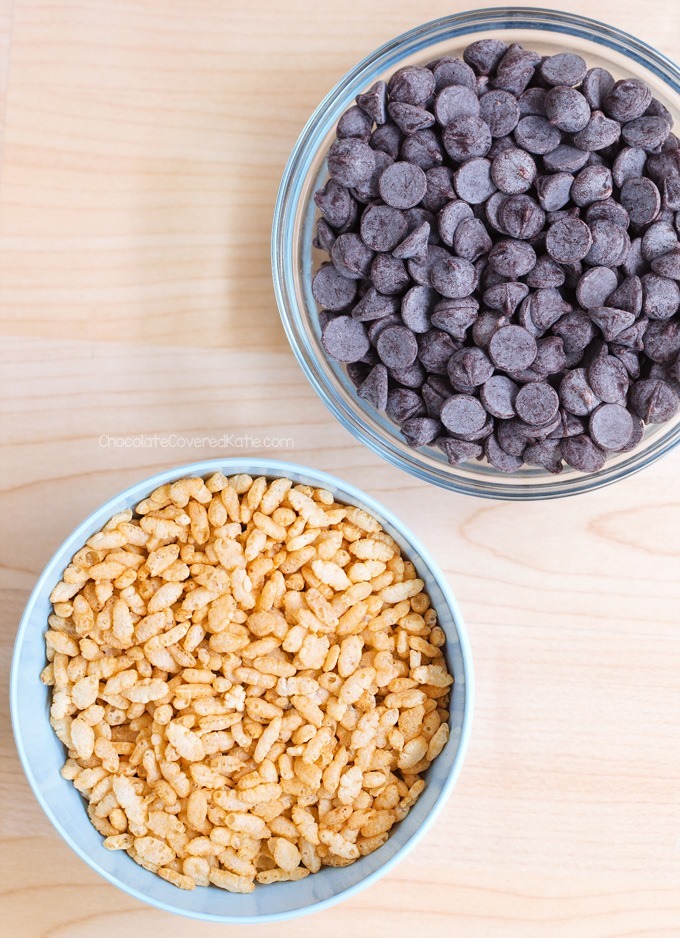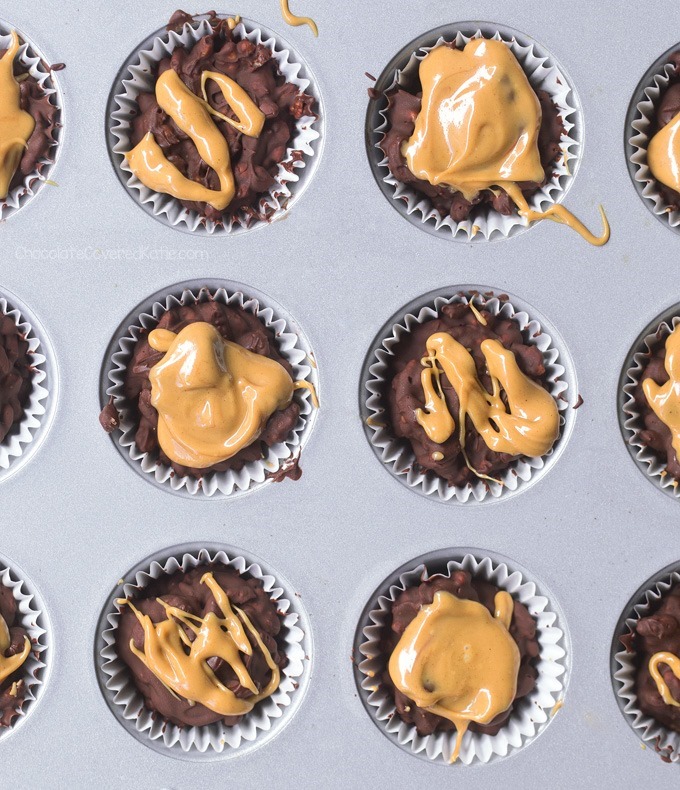 I'd initially planned a more Fall-themed recipe for today, but it's been so unseasonably warm around here (not complaining!!) that this no-bake recipe seemed much better suited.
Perhaps Monday will bring cooler weather and you'll see a new pumpkin recipe on the blog…
In the meantime, here are a few more no-bake recipes for you:
Chocolate Oatmeal No Bake Bars
Chocolate Peanut Butter Nice Cream


No Bake Chocolate Crunch Cups
Crispy, crunchy, peanut buttery chocolate crunch cups, with just 3 ingredients.
Yield
14
– 16 crunch cups
Ingredients
1

cup

chocolate chips or broken-up chocolate

(6oz)

1/2

cup

to 1 cup rice crispies cereal,

depending on desired crispiness

optional 2 tsp oil

optional peanut butter or allergy-friendly sub

add-ins of choice

(see list earlier in the post)
Instructions
Start by carefully melting the chocolate. Stir in the oil, if using. (I always use it, because it makes the chocolate much smoother.) You can either stir some nut butter in with the chocolate now or save it for later to add on top if you wish. Stir everything together with the rice crispies. Smooth into a lined muffin tin or mini muffin tin, OR use a mini cookie scoop and place on a parchment-lined plate. Refrigerate or freeze to set. Top with peanut butter if desired. I like to store leftovers in the fridge, but they can easily be taken to a party or left out at room temperature for a few hours without melting.

View Nutrition Facts
Trending Right Now: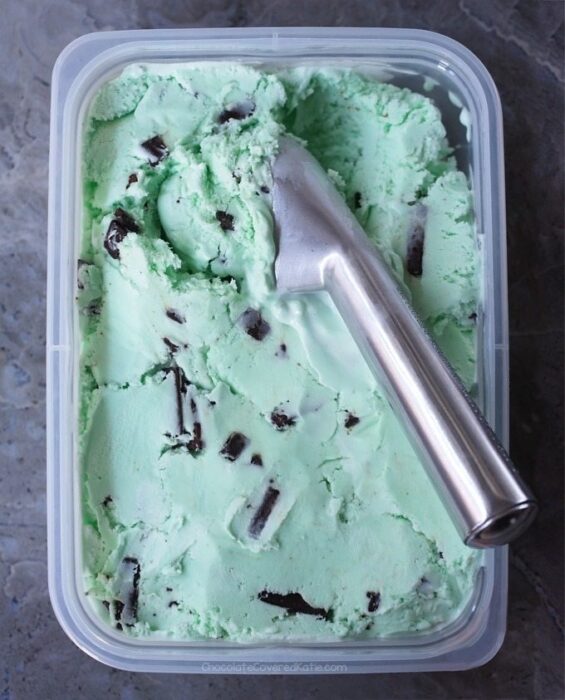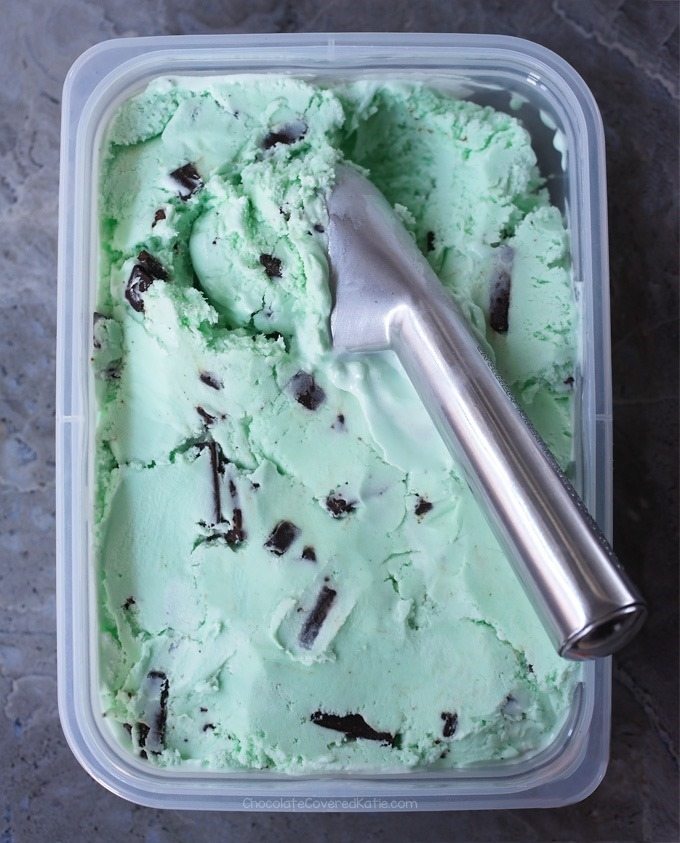 Mint Chocolate Chip Nice Cream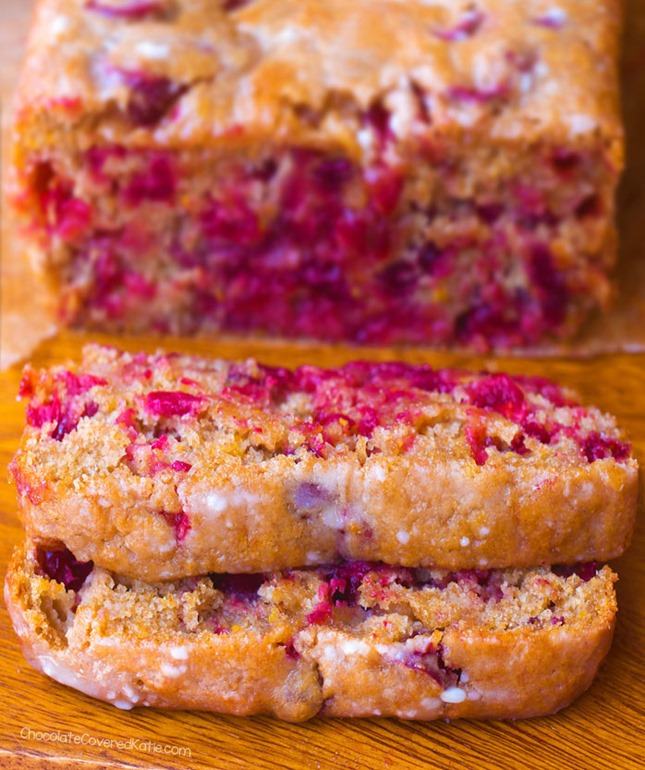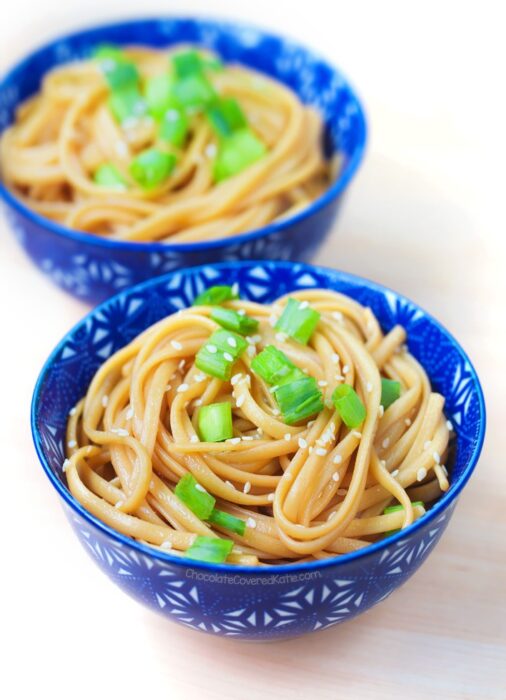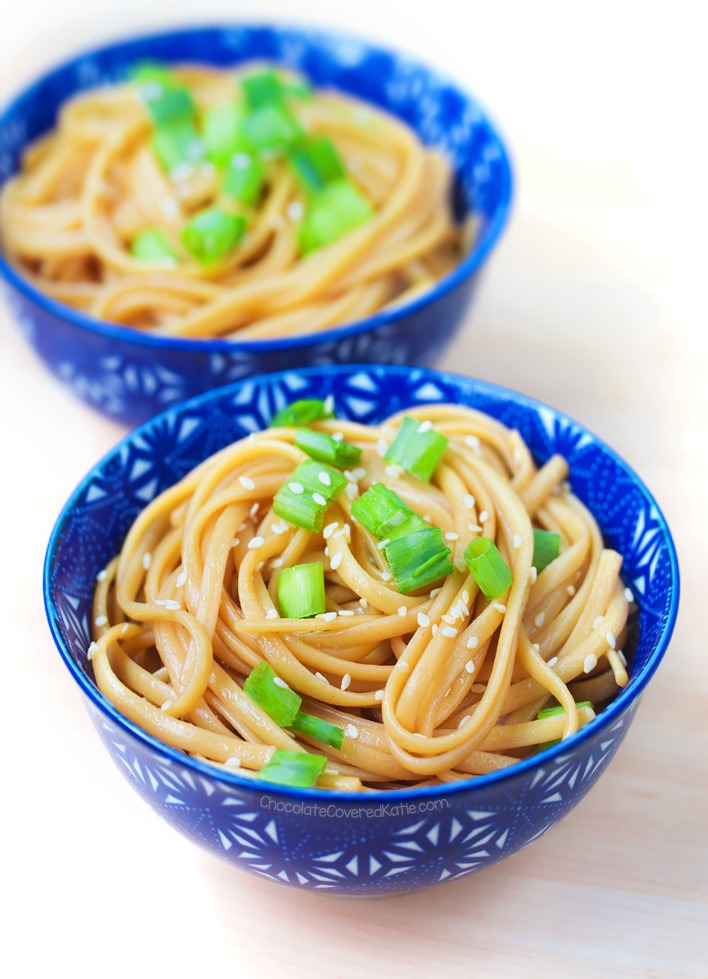 Sesame Noodles – Ready In 15 Minutes!