Oh fudge!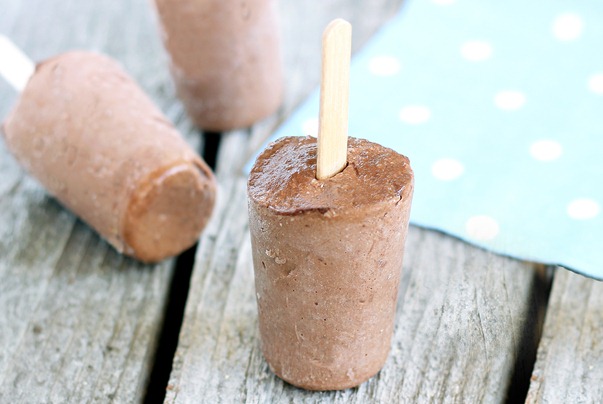 Melty Nutella Fudge Pops.
Yesterday, I took care of the Fairy Dust Sisters.
Now, whenever I watch the girls, they make me call them by their fairy princess names. And the first thing they always ask is, "What are we making today??"
Since it was so warm outside, and since little kids seem to adore Nutella (Wait, everyone adores Nutella, right?), I asked if they'd be interested in making Nutella fudgsicles. Obviously the girls fairy princesses welcomed this idea.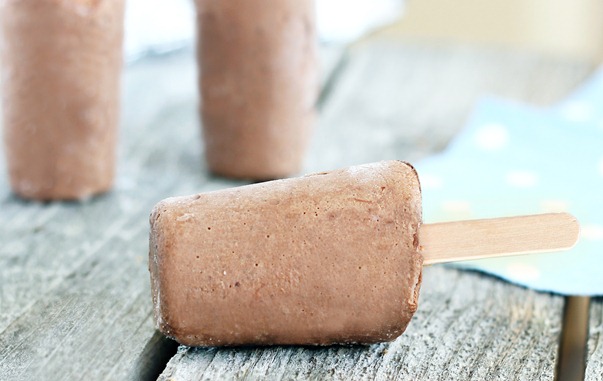 Nutella Fudge Pops
(Makes 6-7)
3 frozen bananas
1 tablespoon cocoa powder
1/2c choc-hazelnut butter or Homemade Healthy Nutella
1/2 tsp pure vanilla extract
tiny pinch salt
Blend all ingredients until super-smooth. (We used a food processor, and we thawed the bananas a tiny bit so they'd blend.) Eat as ice cream, or scoop into popsicle molds (or paper cups) and freeze for fudgsicles.
View Nutella Fudge Pops Nutrition Facts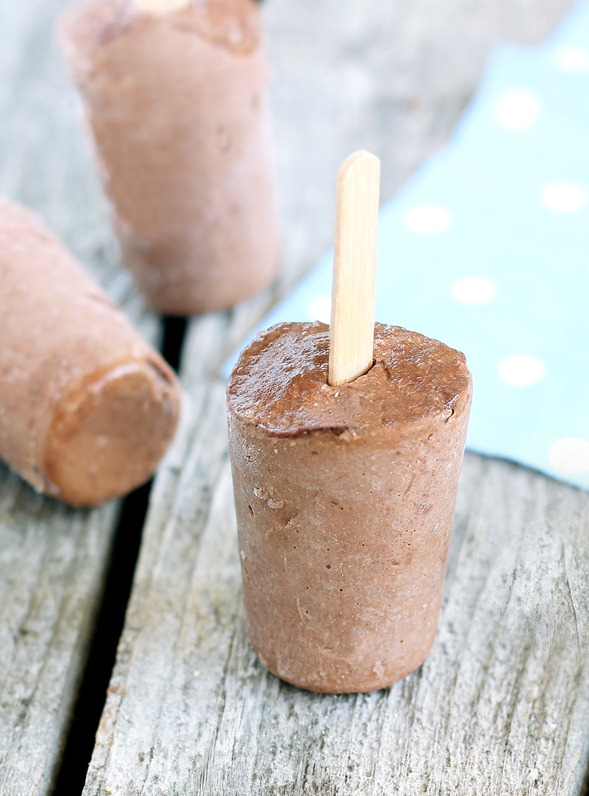 Link of the Day: Black Bean Brownies.