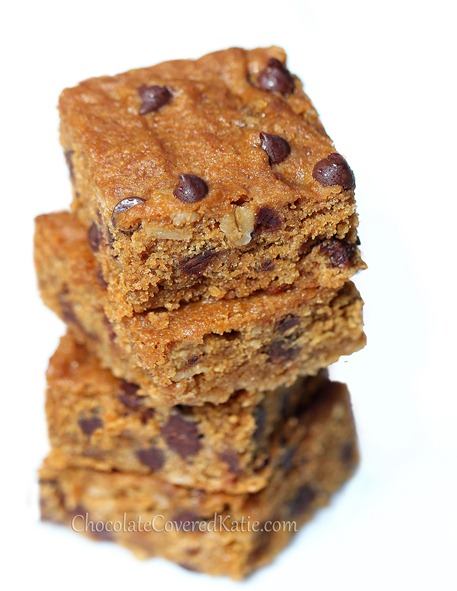 True story:
I was once on national television… in my underwear. 😕
It was when I was 5 years old, on a popular children's show similar to Sesame Street. The goal of the segment was to teach young children how to get dressed by themselves: this was in the early 90s, therefore footage is thankfully not immortalized online.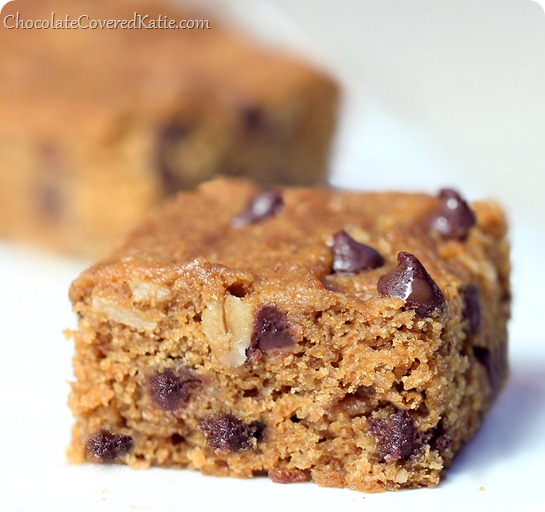 Possibly even more fun than the filming process was when the show aired and everyone reconvened for a viewing party. One child's mother brought in three plates of gooey chocolate chip cookie bars for the occasion, and not a single person left that day without having asked for the recipe. The bars would become a staple in my childhood home for many years afterwards.
Today's recipe is a healthy makeover of those addictive chocolate chip cookie bars.
I played around to find the perfect amount of applesauce to lower the fat, calories, and sugar while still maintaining the bars' seductively gooey texture. The subtly-strong flavor of the surprise ingredient—molasses!—takes these bars completely over the top.
They are sure to win you over!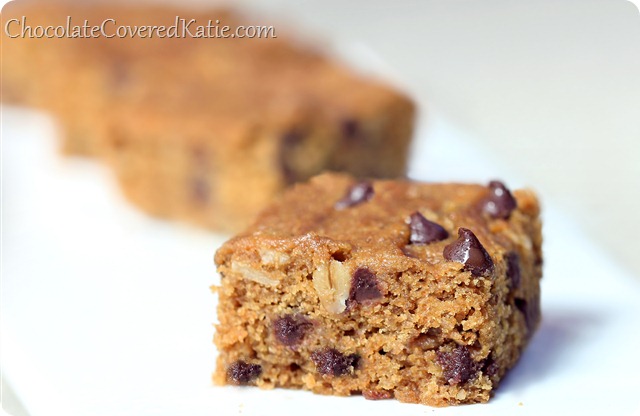 Oatmeal Chocolate Chip Cookie Bars
Oatmeal Chocolate Chip Cookie Bars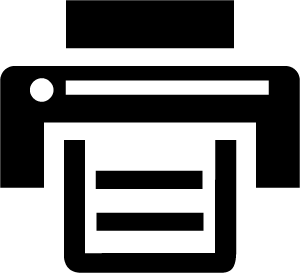 Print This Recipe
[mrp_rating_result show_count="false" show_rich_snippets="false"]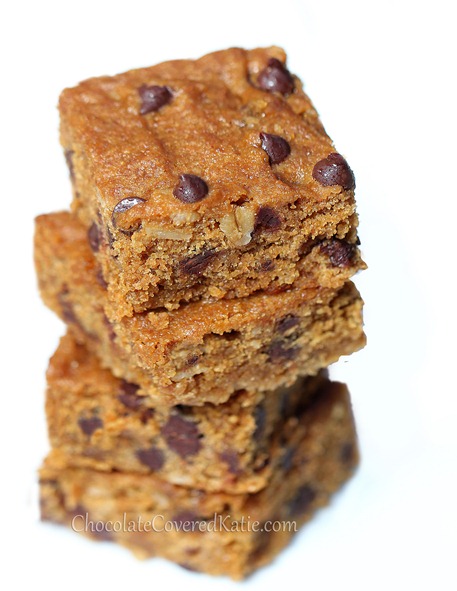 Ingredients
1 1/2 cups spelt or all-purpose flour (180g) (oat flour works; the texture is just a bit gummier)
1/2 tsp salt
1/4 cup rolled oats (20g)
1/2 cup brown sugar or date sugar (90g)
1 tsp baking powder
1/2 cup to 1 cup chocolate chips, depending on how chocolatey you want the bars to be
1/2 cup vegetable or coconut oil (80g)
1/2 cup applesauce (120g)
2 tsp pure vanilla extract (9g)
pinch stevia, or 2 tbsp sugar of choice
3 tbsp blackstrap or regular molasses (43g)
Instructions
Preheat the oven to 325 degrees and line the bottom of an 8×8 pan with parchment paper, then set aside. In a mixing bowl, stir together the first 6 ingredients. In a separate bowl, whisk together all liquid ingredients, then pour wet over dry and stir to form a batter. Spoon into the prepared pan. Bake 25 minutes. Makes 15-24 squares, depending on how large you cut them. (The ones in the photos are cut from 24.) I love the unique molasses flavor in these bars, but you can always substitute pure maple syrup or agave or honey (vegans don't use honey) if you'd prefer.
Link Of The Day: