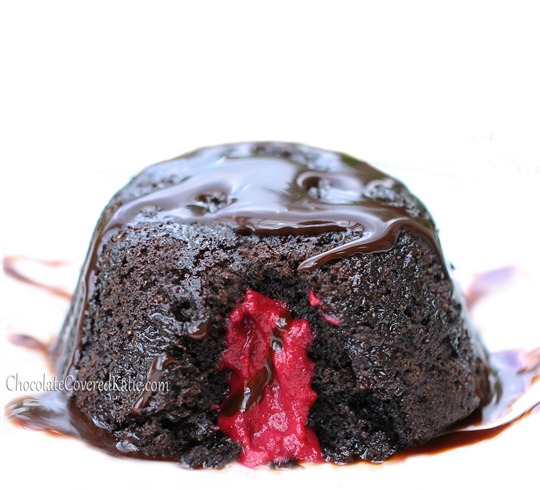 I'm in Valentine's Day mode.
Fresh berries, red wine, an exorbitant amount of dark chocolate…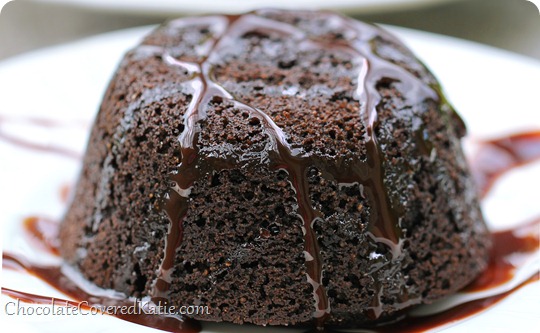 Really, I guess that's my everyday mode. 🙂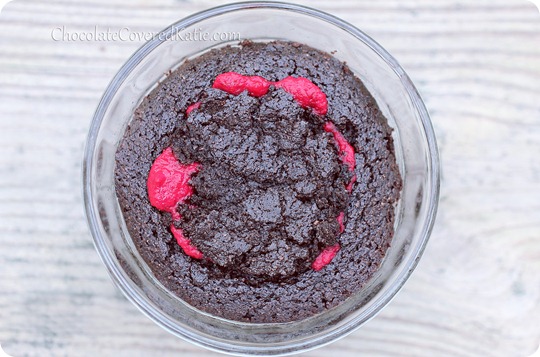 But honestly what's the point of waiting until February 14th? This quick chocolate lava cake is easy to make, secretly good for you, and deliciously rich.
To make it even more delicious, top it with my homemade Healthy Chocolate Sauce.

Upon breaking into the cake, you will find a gorgeous pink berry filling that pours out like molten lava.
It's much too good to save for once a year.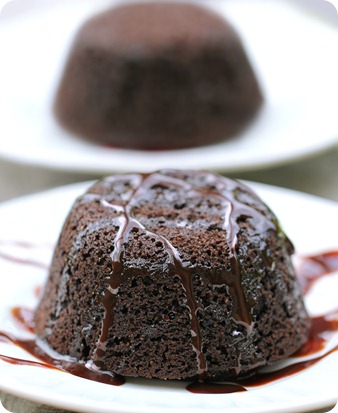 Chocolate Lava Cake In A Mug
Adapted from the reader favorite "One Minute" Chocolate Mug Cake
3 tbsp spelt, all-purpose, or Bob's gf flour
1 tbsp plus 1 tsp dutch or unsweetened cocoa powder
1/8 tsp salt
1/4 tsp baking powder
2 tsp sugar of choice or xylitol
pinch stevia or 1 extra tbsp sugar of choice
1/2 tsp pure vanilla extract
3 tbsp milk of choice
2 1/2 tsp vegetable or coconut oil (Although I don't personally like the cake when applesauce is subbed for the oil, many commenters do think it tastes good this way. Sub at your own risk.)
2 tbsp mashed raspberries or raspberry jam (If using the raspberries, feel free to mix in a little of your favorite sweetener.)
small handful mini chocolate chips, optional
If using the oven, preheat to 350F. Grease a small dish or 1-cup ramekin. In a separate small bowl, combine first 6 ingredients and stir very well. Add the oil, vanilla, and milk and stir to form a batter. Spoon half the batter into the greased dish, spoon the raspberries and optional chocolate chips on top (only in the middle of the batter), then top off with remaining chocolate batter. Either microwave 30-40 seconds or bake 13-14 minutes. If you don't want to eat it straight out of the dish, be sure to wait for it to cool before trying to remove the cake.
View Lava Cake Nutrition Facts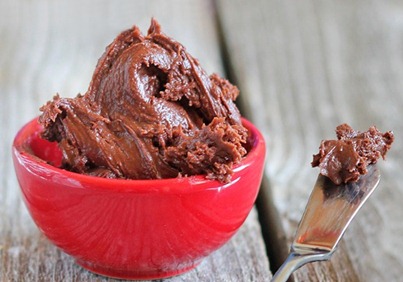 If desired, top with any of my 30+ Healthy Frosting Recipes.