Who wouldn't want to eat a giant oatmeal cookie for breakfast? This overnight breakfast cookie lets you do just that!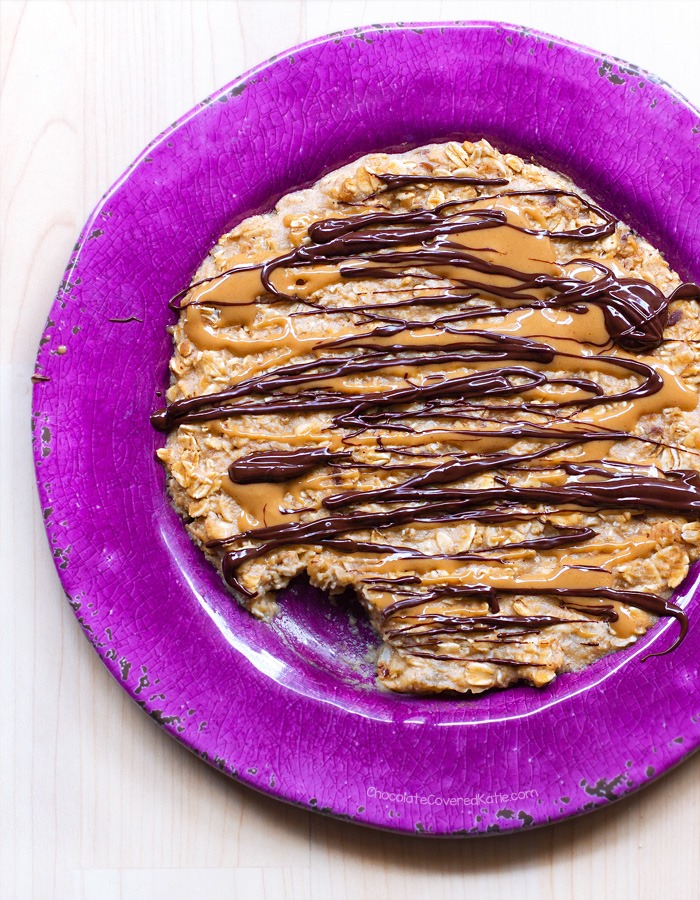 A single-serving oatmeal breakfast cookie you can easily customize.
Just mix the ingredients together the night before to have a wholesome breakfast the next morning, ready whenever you want it!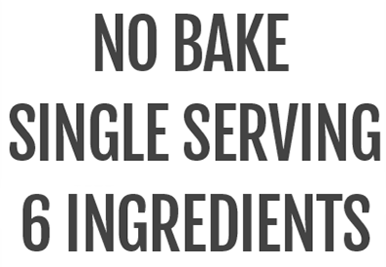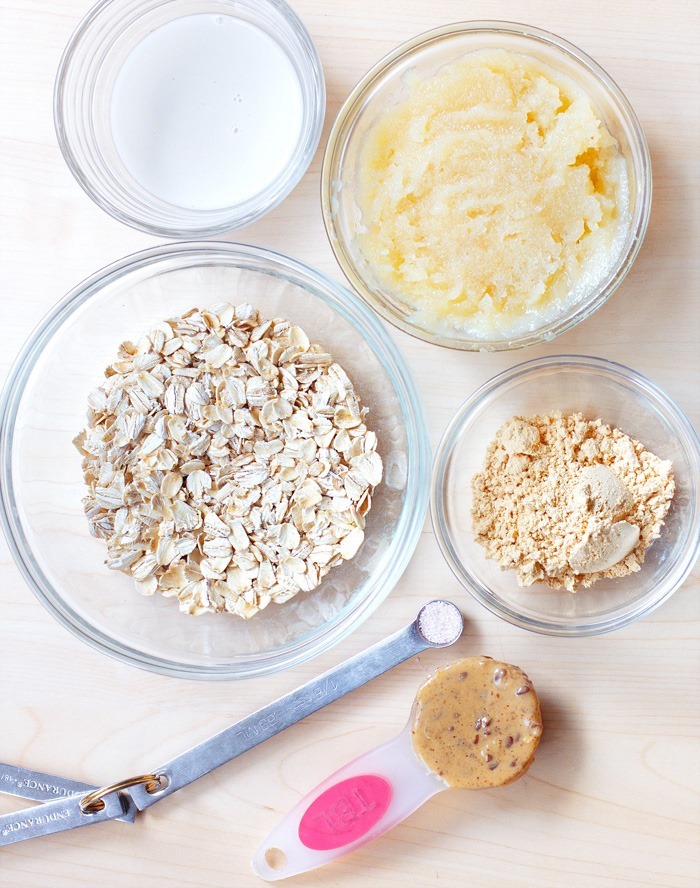 These "single lady" breakfast cookies were inspired by two things.
First was an email I received from a reader who asked if I could come up with a recipe similar to the Erin Baker Breakfast Cookies sold in stores.
Her email reminded me of an idea I'd written down years ago but had never actually gotten around to trying. There's a recipe on my blog for Snickerdoodle Oatmeal, and one day a blogger named Abbie (whose blog is sadly no longer in existence) recreated my oatmeal recipe in the form of a giant breakfast cookie and posted about it on her blog. She combined all of the ingredients in a bowl, spread the batter on a plate, and let the extra moisture evaporate overnight so it turned into a soft and delicious no-bake snickerdoodle breakfast cookie.
Her idea was so brilliant, and I don't know why I didn't try it until now! For more healthy and single-serving recipes, be sure to check out the link below:
Over 100 Single Serving Recipes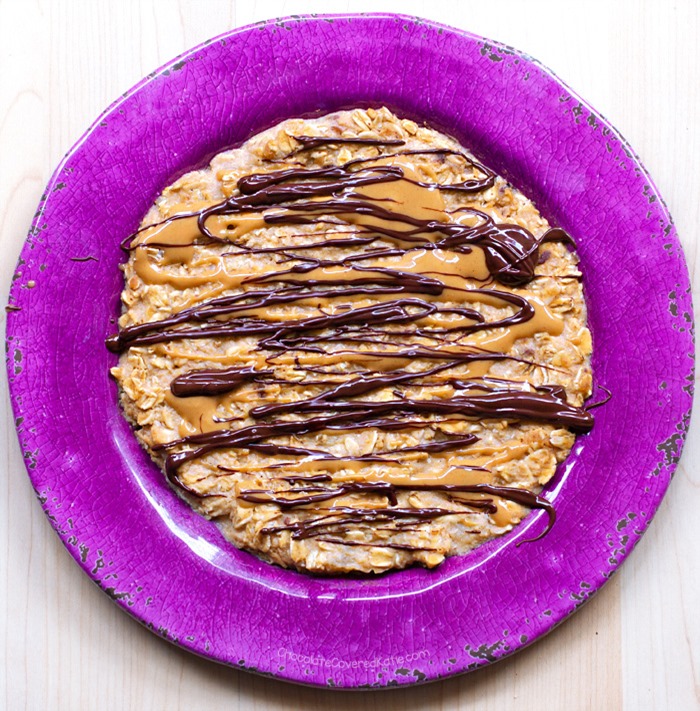 The flavor possibilities are endless…
Peanut Butter
Chocolate Brownie
Coconut
Banana Walnut
Cinnamon Raisin
Espresso Chocolate Chip
Cookie Dough
(View the video above)


If you try this recipe, be sure to rate it in the comments below or tag me on Instagram so I can see and like your photos!
The Overnight Breakfast Cookie
(Single Lady Breakfast Cookie!)
The Overnight Breakfast Cookie
Yield:
1 large, single-serving cookie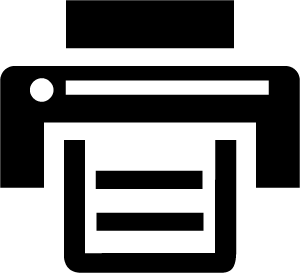 Print This Recipe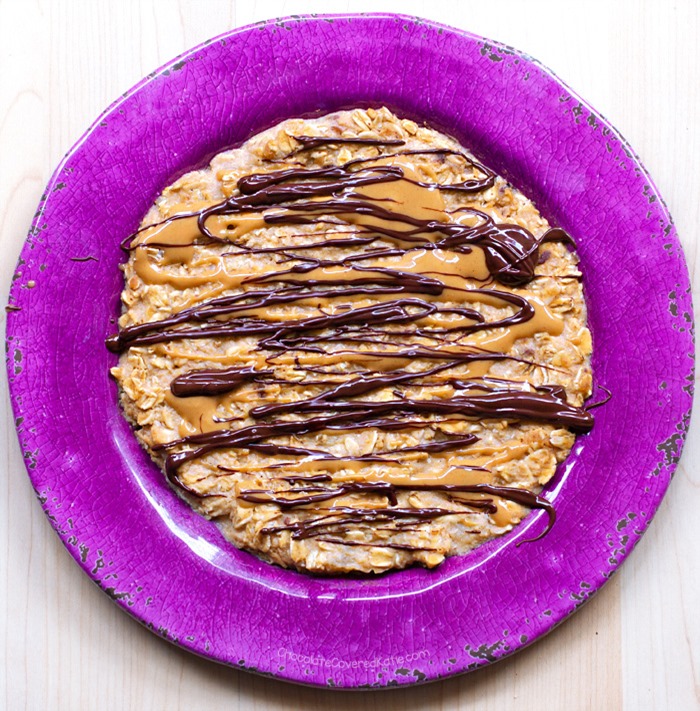 Ingredients
1/2 cup rolled oats
1/2 cup mashed banana or applesauce
2 tbsp milk of choice
1 1/2 to 2 tbsp protein powder (or flour, such as almond or oat flour)
1 to 2 tbsp nut butter or allergy-friendly sub
1/8 tsp salt
optionsl add-ins, such as chia seeds, raisins, shredded coconut, or mini chocolate chips
Instructions
Stir all ingredients together. Spread out on a plate. Refrigerate overnight, uncovered or with a paper towel placed gently on top. Frost if desired, or add toppings such as melted peanut butter and chocolate. Enjoy!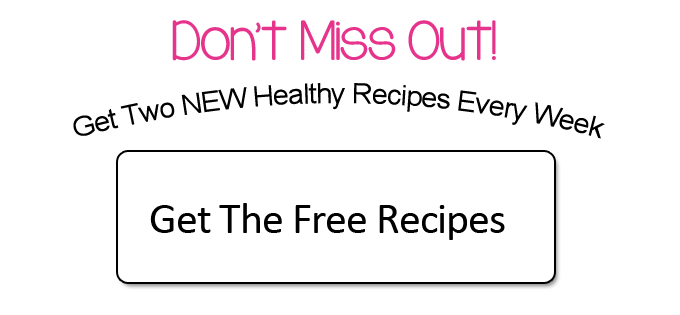 Link Of The Day: