Chocolate tagalongs peanut butter donuts. Pretty sure we're going to be good friends.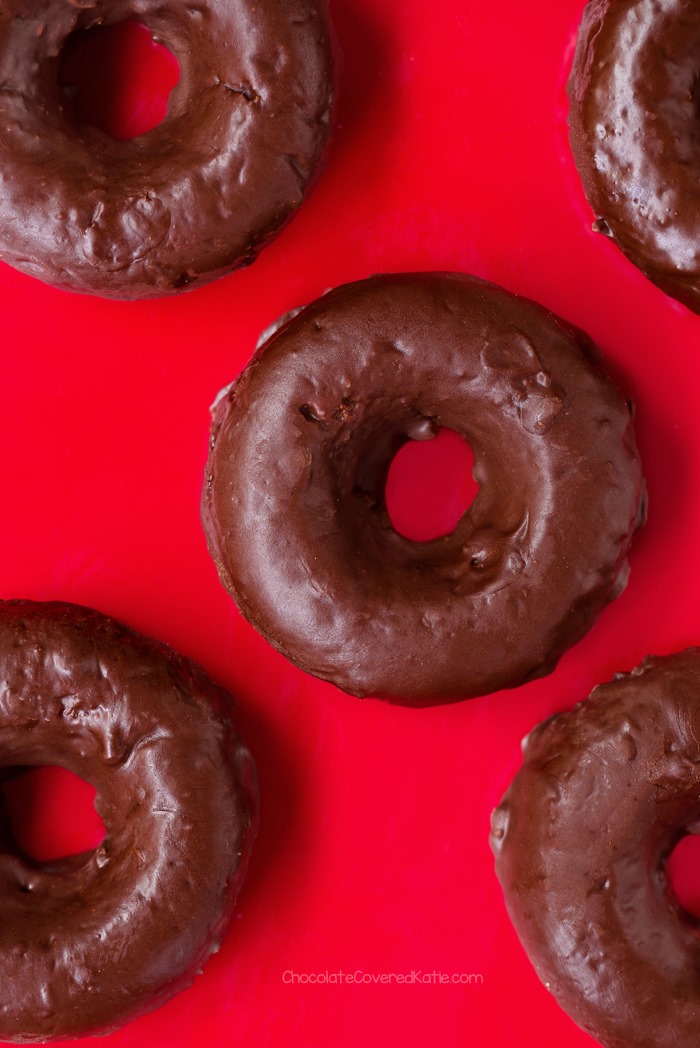 Girl Scout Cookie Season is back once again, and these donuts are the perfect recipe for anyone who wishes they could eat Girl Scout cookies for breakfast.
I mean… of course you can technically eat actual Girl Scout cookies for breakfast too.
Now I'm imagining pouring an entire box of tagalongs cookies into a cereal bowl, covering it with almond milk, and calling it breakfast.
Because, adulthood

An overflowing bowl of peanut butter tagalong cookies for breakfast sounds spectacularly good in theory, until you remember the sugar rush likely to follow.
These peanut butter donuts give you all of that chocolatey peanut butter deliciousness and are a much healthier choice at the same time.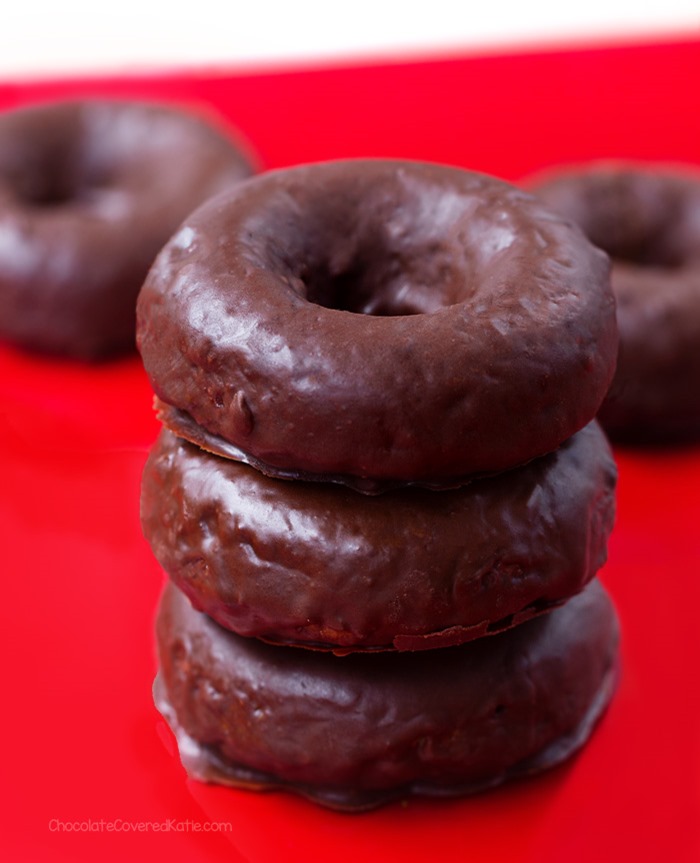 With whole grains, fiber, and protein—and baked instead of fried—they're basically muffins in donut form, and they won't leave you with that crash-and-burn feeling from eating too much sugar.
Also, no one says you can't then go and have the actual Girl Scout cookies for dinner…
Okay, I'm not helping.
Sorrynotsorry.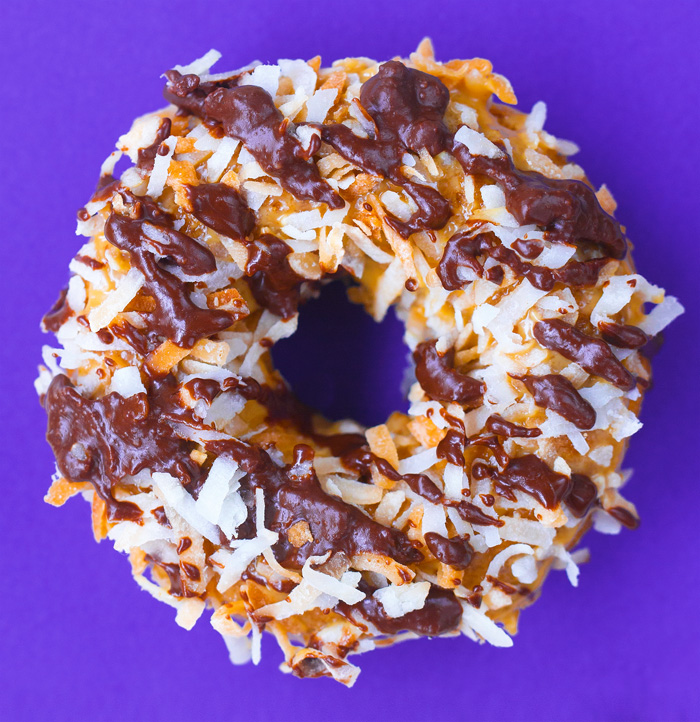 P.S. There are also vegan Thin Mint Donuts and Samoas Donuts recipes in my new Hello Breakfast Cookbook.
I made them all a few months ago for a Girl Scout Cookie-themed brunch. And yes, a Girl Scout Cookie brunch was just as amazing as it sounds.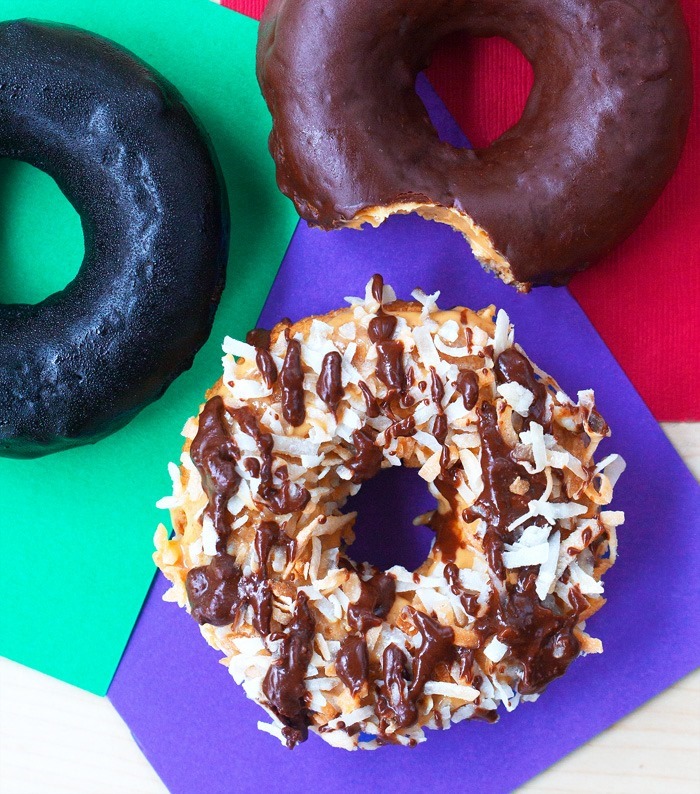 The only issue was that people were having a hard time deciding which flavor donut to choose…
So we ended up cutting the donuts into bite-sized pieces to let everyone try all of the flavors.
When it comes to Girl Scout cookies, you should never have to choose.
(View The Video, Above)
Below is an inside shot of one of the peanut butter donuts with even more peanut butter spread on top, because I very much believe there is no such thing as too much peanut butter.
I buy my favorite peanut butter in bulk–12 jars at a time–and still am somehow always back at the store a few months later, buying more jars of peanut butter.
Peanut butter just goes so well with chocolate!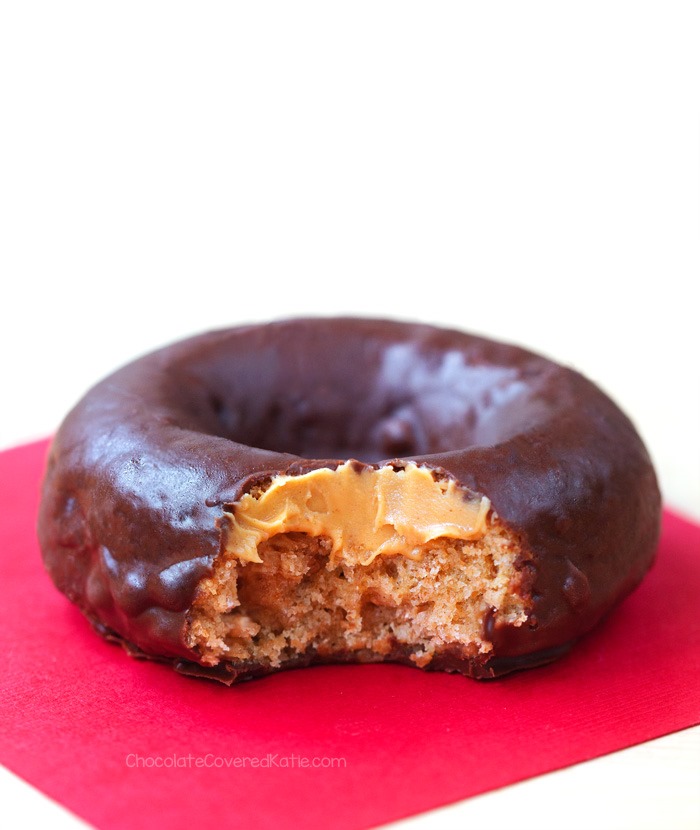 Oh and in case you do want to eat actual Girl Scout cookies for breakfast, be sure to try my Healthy Girl Scout Cookies – Tagalongs.
They are flourless and vegan, yet it's scary how much they taste like the real thing!
Someone did also inform me that they do make Girl Scout cookie cereal already, but only in Thin Mints and Caramel Crunch flavors.
So you're still on your own for the Tagalongs.


Tagalongs Peanut Butter Donuts
Adapted from Almond Butter Donuts
Tagalongs Peanut Butter Donuts!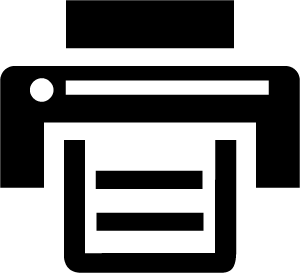 Print This Recipe
[mrp_rating_result show_count="false" show_rich_snippets="false"]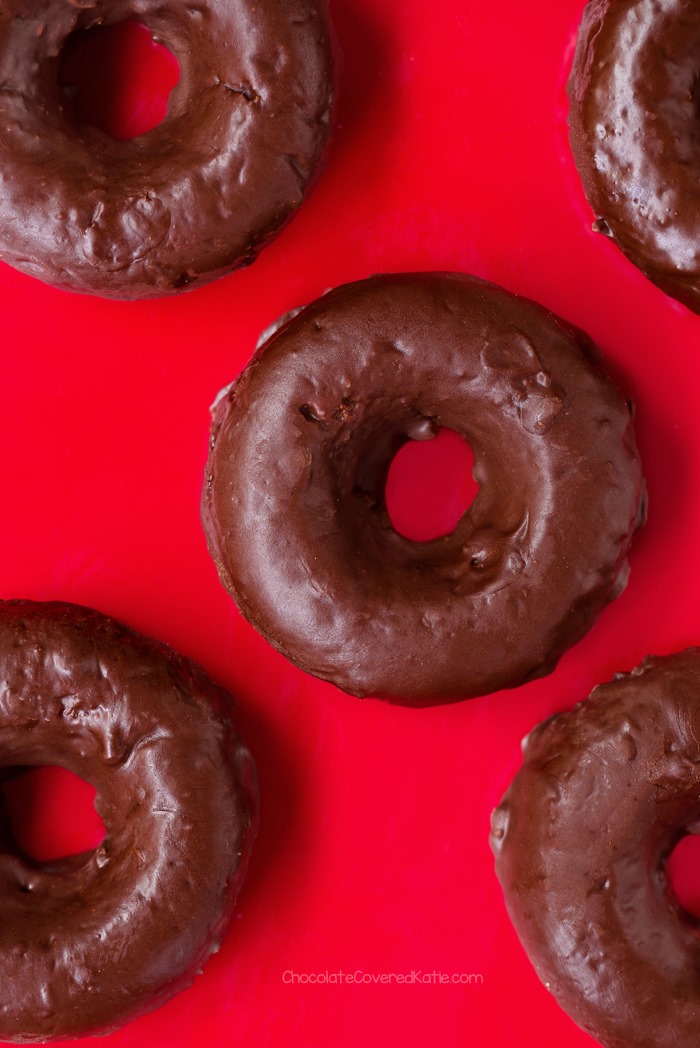 Ingredients
1/4 cup + 2 tbsp milk of choice
1 1/2 tsp white or cider vinegar
1/4 cup peanut butter – Here's A Nut-Free Donut Recipe
1/3 cup pure maple syrup, honey, or agave
1/2 tsp pure vanilla extract
1 cup spelt, white, or Bob's gf flour
1 tsp baking powder
1/4 tsp salt
optional additional peanut butter
4 oz chocolate chips or broken-up bars
2 tbsp oil, OR increase chocolate to 6 oz
Instructions
Preheat the oven to 350 F. Grease a donut pan OR mini muffin pan. Whisk first 5 ingredients. Stir in flour, baking powder, and salt. Spread into the pan. Bake on the center rack 8 minutes. Let cool a few minutes before going around the sides with a knife and popping out. Donuts can be left out—loosely covered with a towel—overnight. If desired, spread peanut butter on top. Carefully melt the chocolate, and stir in the oil if using (it's optional but will make a smoother sauce). Line a baking pan or a few large plates with parchment. Dip donuts in the coating, then put on the lined pan and refrigerate to set. The donuts are sweeter the day after they're made, so it's highly recommended to make them ahead of time.
More Healthy Breakfast Recipes: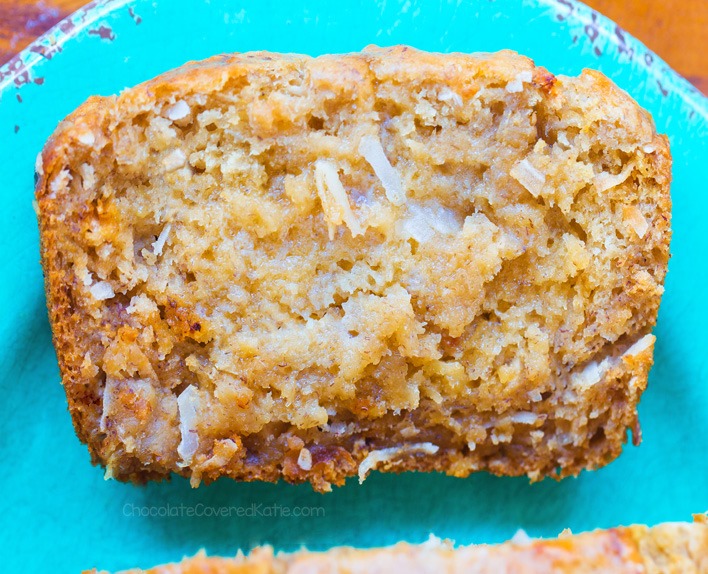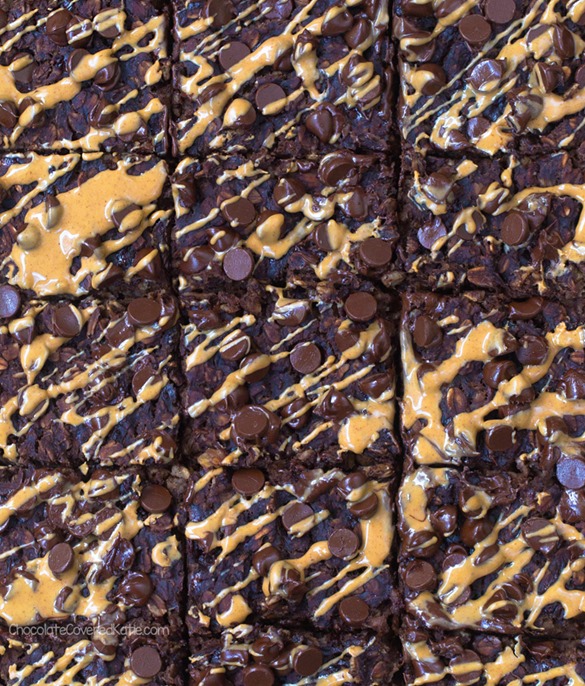 Peanut Butter Brownie Baked Oatmeal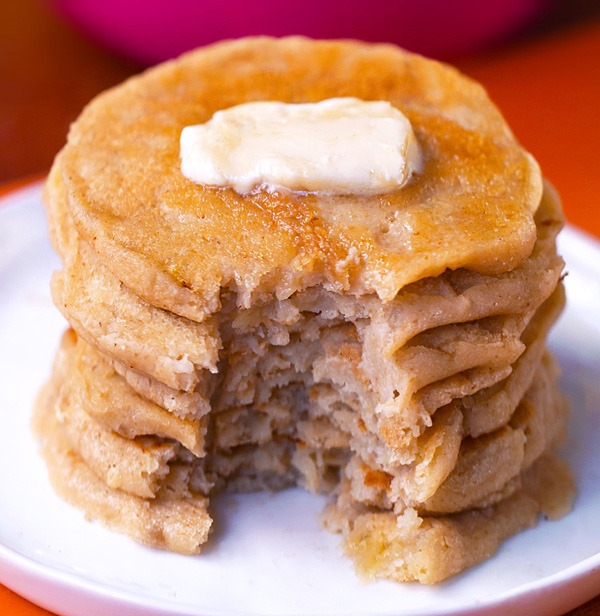 Flourless Pancakes – 3 Ingredients