Homemade peanut butter magic shell.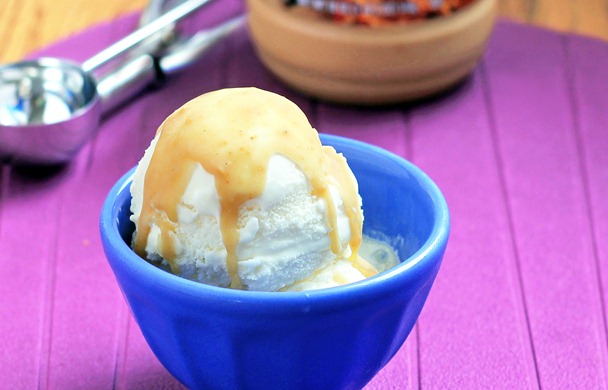 Do you believe in magic?
Mermaids.
Dragons.
Ghosts and fairies…
And creamy vanilla ice cream, draped in a coat of liquid peanut butter.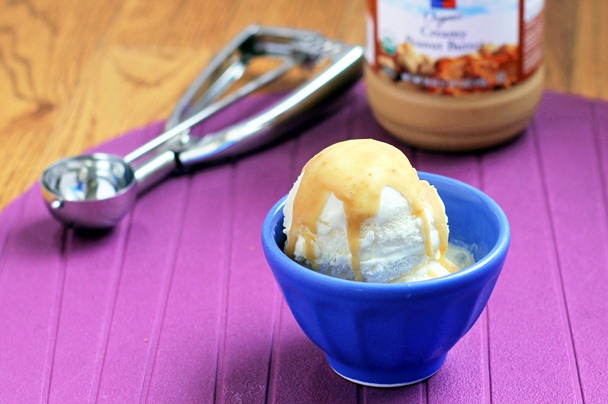 Magic never tasted so good.
Luckily, unlike the mermaids and the fairies, peanut butter magic shell is very real… and very, very delicious!
Shown above, on top of this recipe: Four-Ingredient Ice Cream.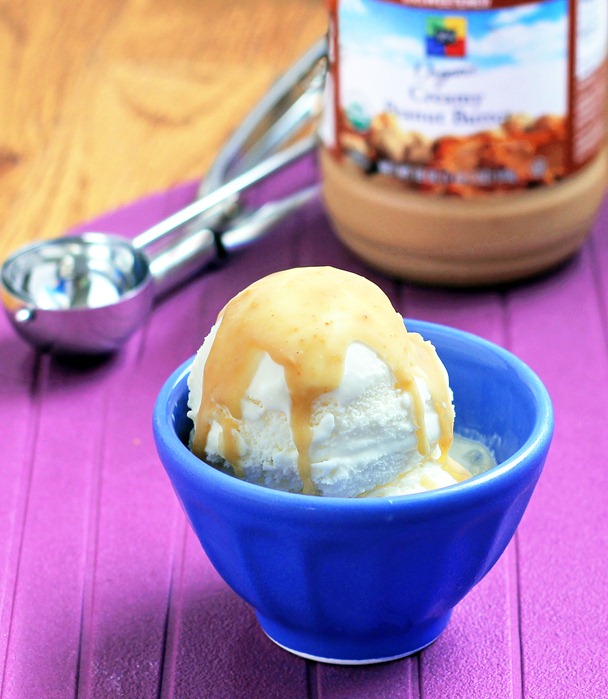 Peanut Butter Magic Shell
(Just three ingredients!)
Categorized here: Peanut Butter Recipes.
2-3 tsp peanut butter (or nut butter of choice)
1 tablespoon virgin coconut oil
sweetener of choice, to taste (stevia drops, maple syrup, agave, etc.)
Combine all ingredients and stir until it makes a thin liquid. (Note: If you store your peanut butter in the fridge, you'll need to warm it first. Also warm the coconut oil if it's solid when you open the jar.) Pour over ice cream, and watch it harden into Magic Shell! (Or stick the covered ice cream the freezer for just a minute or two, if you want it completely hard.)
This recipe isn't just for ice cream.
You can even make: PB Cookie Dough Truffles!
Have you ever done a magic trick?
Or card tricks? I went through a phase where I loved magic tricks. I'd set up shows and line all of my stuffed animals up as the audience. Luckily, no one ever got sawed in half.

Not a fan of peanut butter?
See the following recipe for: Chocolate Magic Shell.