The following recipe makes just one muffin.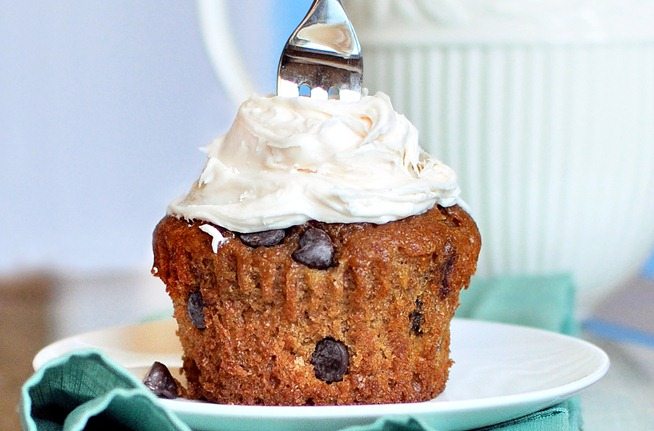 So lock your doors.
And you might want to invest in some blackout curtains for the windows.
This muffin is not meant to be shared.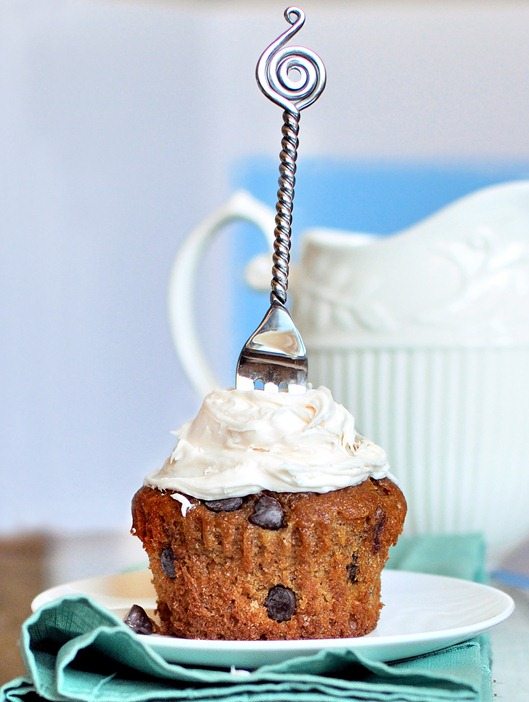 Side note: How fun is that fork?!
Pumpkin Chocolate-Chip Muffin
(can be gluten-free!)
3 tbsp flour (See directions below, for flour notes)
1 tbsp canned pumpkin (or sweet potato, applesauce, or even butternut squash, if you can't find pumpkin)
pinch cinnamon or pumpkin pie spice
1/4 tsp baking powder
heaping 1/16 tsp salt
1/2 tbsp or more chocolate chips
sweetener, such as 1 tbsp sugar or 1 packet stevia (If using liquid sweetener, cut back other liquid)
1 tbsp plus 1 tsp milk of choice (or sub half of this for oil, if you don't like the taste of fat-free baked goods)
1/4 tsp pure vanilla extract
Directions: Preheat the oven to 330 degrees. (Alternatively, you can microwave these. Microwave times will vary, depending on your microwave's wattage.) Mix the ingredients and pour into an oiled (or sprayed) muffin pan. Smooth top of batter. Cook for 12-15ish minutes.
See the following for: Calories and Nutrition Facts.
Notes on flour: I especially like the single-lady cupcakes with spelt flour. But you can use ww pastry, an equal mix of buckwheat and brown rice flours (for gf option), white flour, etc.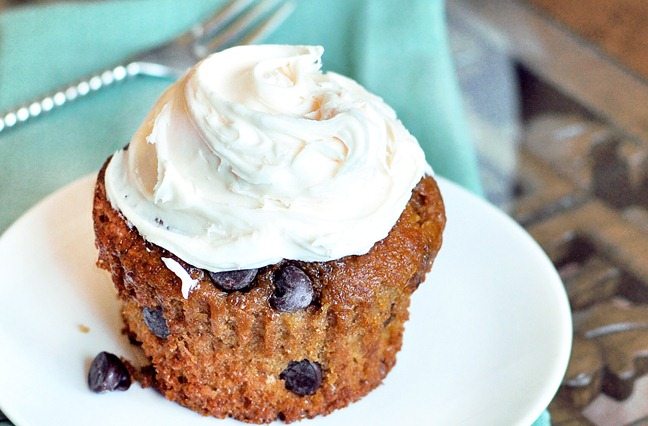 Want some cupcake with your frosting?
Go ahead and pile on some healthy Vanilla-Fudge Frosting.
I promise I won't stop you. I will, however, ask that you save me a piece. Forget what I said before about not sharing this muffin. Everyone knows sharing is caring.
Recommendation on how to use up your extra pumpkin: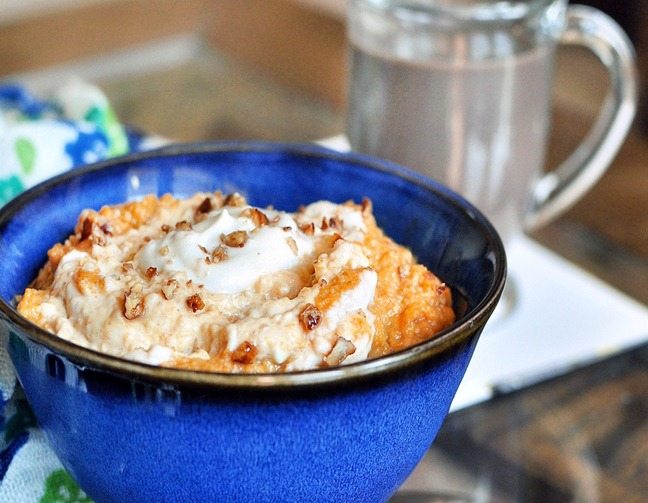 I'm still obsessed with this breakfast: Pumpkin Cereal.
Mmmmm carbs…