Is it possible to be addicted to cauliflower???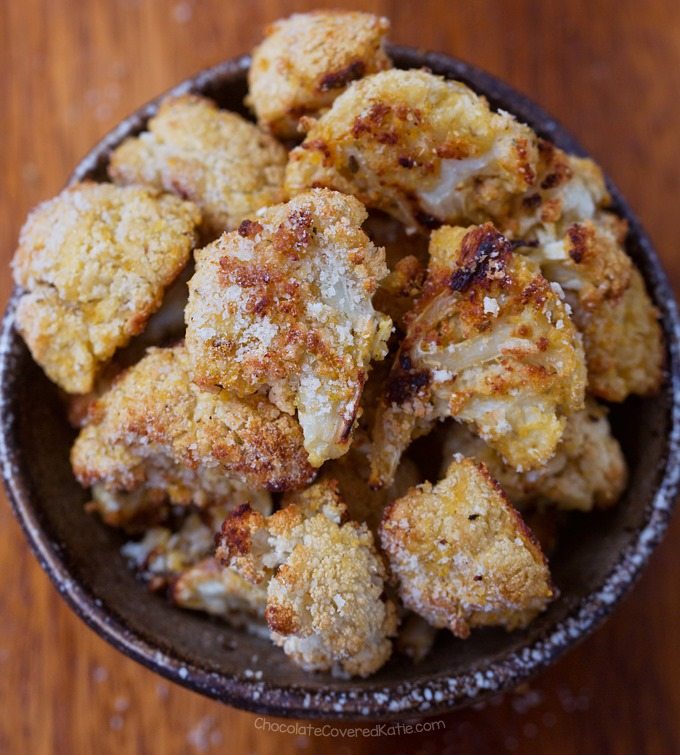 I swear, this shake and bake cauliflower is possibly even more addictive than popcorn or potato chips.
One taste and it's impossible to stop… until suddenly the entire bowl is gone!
Luckily, it's super easy to make more.
Like the name says, you simply throw the ingredients into a bag, shake it all together, and bake until crispy.
Then you can devour the evidence and repeat the process all over again!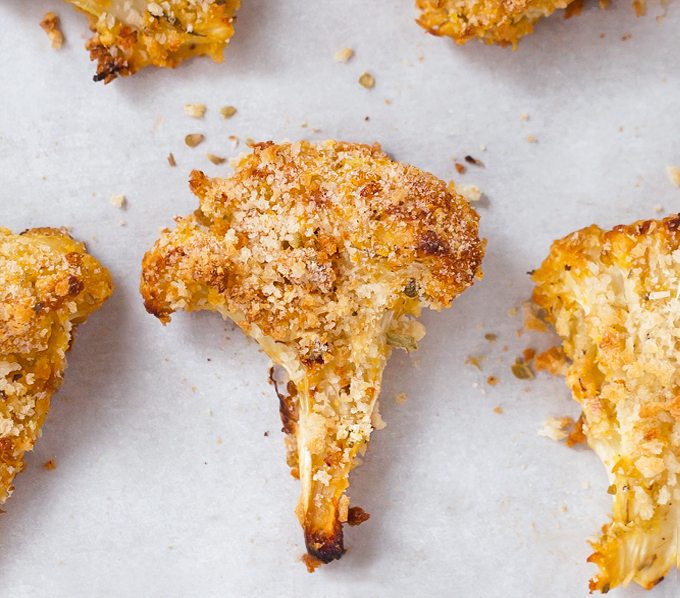 Growing up, I always loved Shake'n Bake Chicken, more for the addictively crunchy breadcrumb coating than for the actual chicken.
So, after the incredible success of my Sticky Sesame Cauliflower recipe, when I started brainstorming additional recipes I could make using cauliflower instead of chicken, the "shake and bake" idea was an immediate next choice.
Obviously this does not taste exactly like chicken… but if you are a cauliflower fan, you might like it even more than the original chicken version!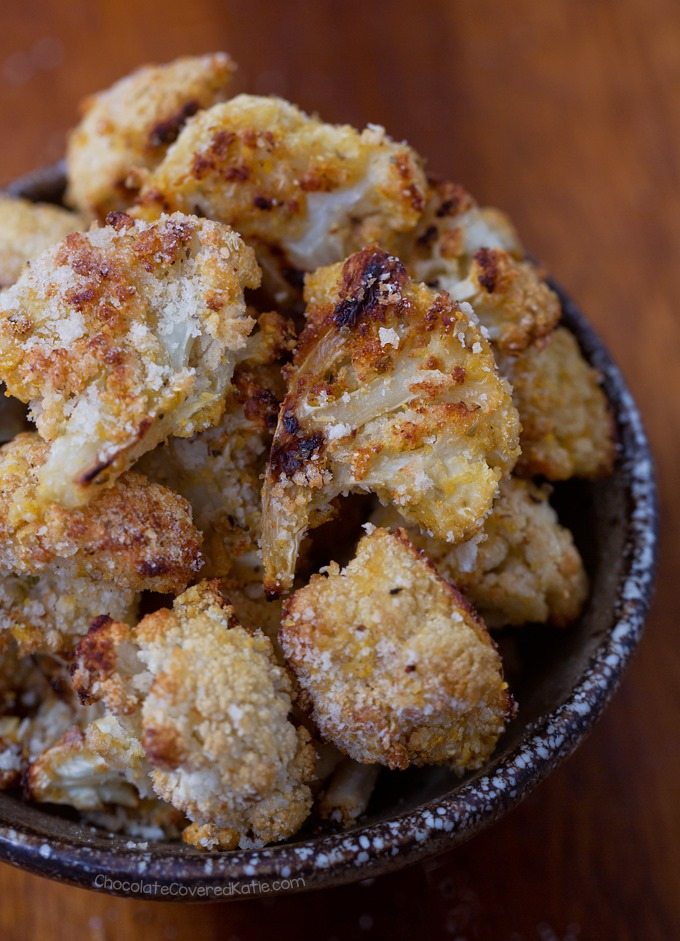 I once read an article where the author claimed it's only possible to become addicted to processed foods and that no one can be addicted to vegetables.
This made me laugh and think that the author clearly had never tried roasted cauliflower!


Shake & Bake Cauliflower
Simply throw everything into a bag, shake it all together, and bake until crispy!
Ingredients
1/2

a large head of cauliflower

1/4

cup

milk of choice

1/4

cup

fine cornmeal or flour

1-2

tsp

oil

1

tsp

salt

1/2

cup

Italian panko breadcrumbs

(regular or gf)

3-4

tsp

nutritional yeast or parmesan

(such as vegan Parma)
Instructions
Finely crush the breadcrumbs, either in a blender (easiest method) or by placing them in a bag and crushing with a rolling pin or heavy object. Preheat oven to 425 F. Cut the cauliflower up into florets. Whisk together the other ingredients except breadcrumbs, then toss everything (except breadcrumbs) together in a large ziploc. Put the cauliflower in a colander to drain off excess batter. Toss with the breadcrumbs. Arrange in 1 layer on a parchment-lined baking sheet. Bake 35-40 minutes. Remove from the oven. (Note: If you want to use oil spray instead of oil, feel free to experiment. I've not tried it and so can't say how it would affect the taste/texture. Plain breadcrumbs can be subbed for the Italian, but you'll probably want to add some Italian seasonings.)

View Nutrition Facts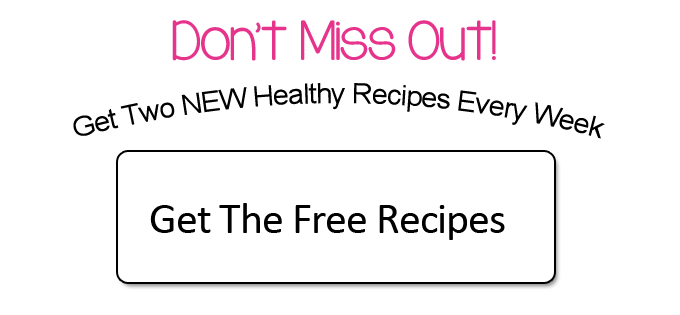 More Healthy Cauliflower Recipes: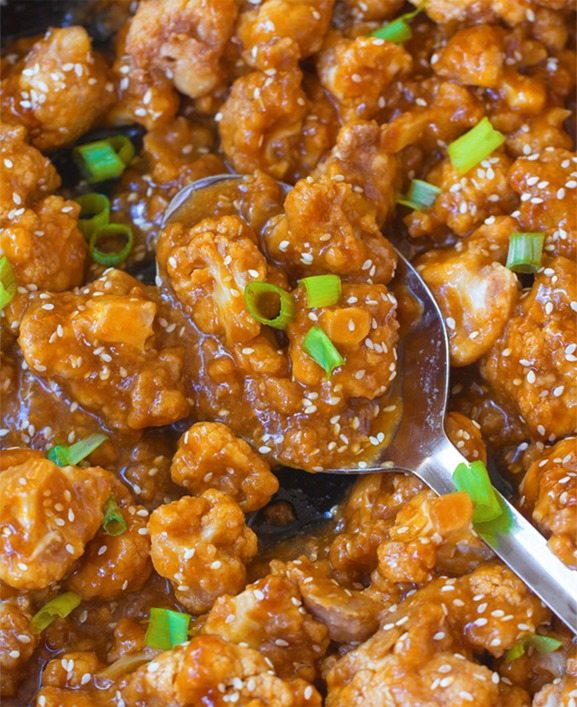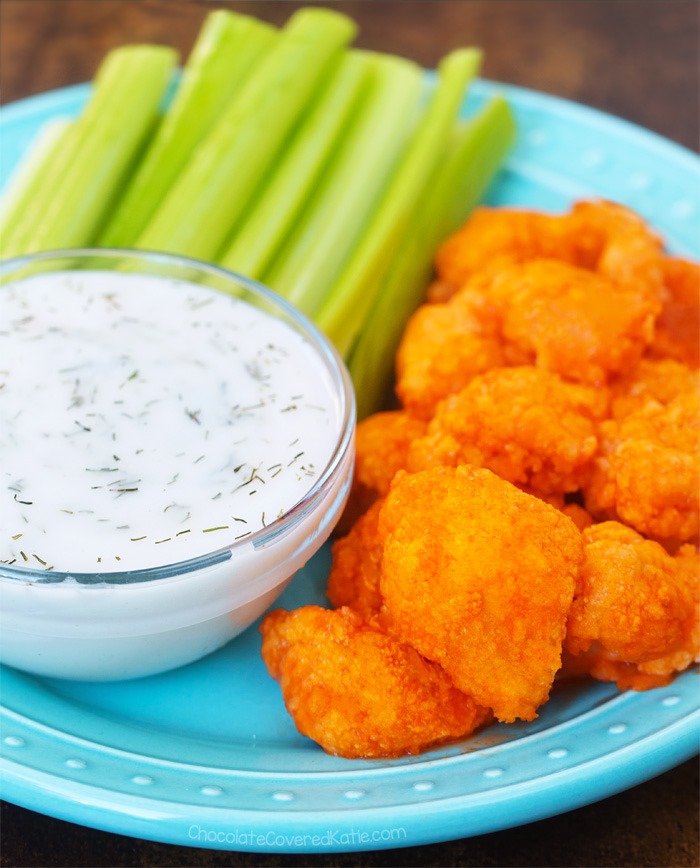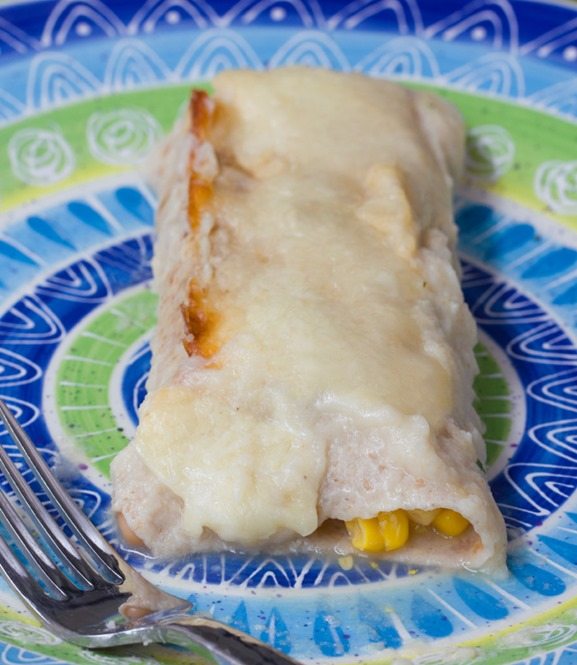 Vegetarian Enchiladas – with Cauliflower Sour Cream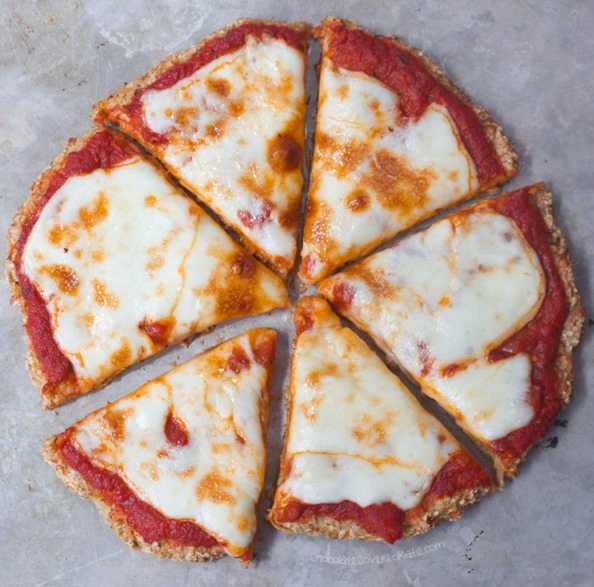 What's your favorite way to eat cauliflower? Roasted in the oven? Pureed into a creamy sauce or soup?
Or maybe in this Healthy Chocolate Cake???