These swirly creamy coffee frosting shots give brand new meaning to the idea of drinking your morning coffee.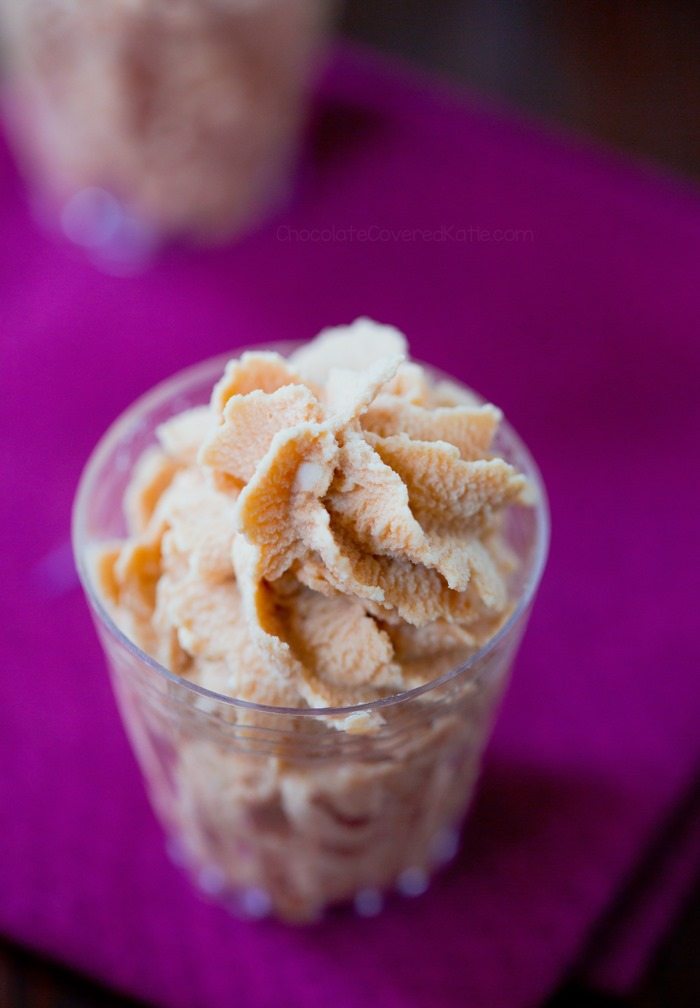 4 Ingredients
No soy
No dairy
And they can be made in under 5 minutes, from start to finish!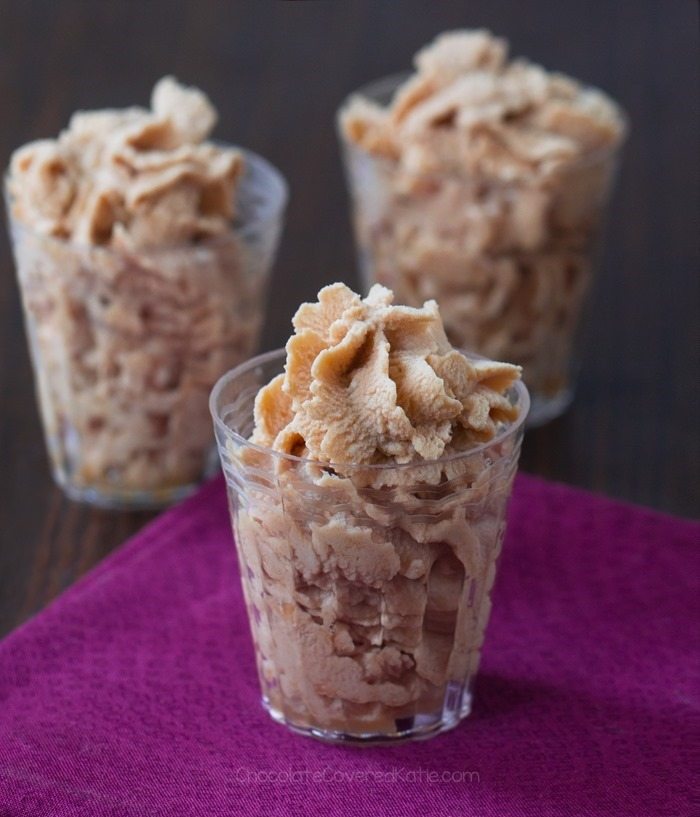 Serve in a bowl for an elegant coffee mousse or whipped cream. Or use the recipe as a frosting for any of the following:
Cinnamon Roll Baked Oatmeal – Can you imagine how amazing this would be?!?!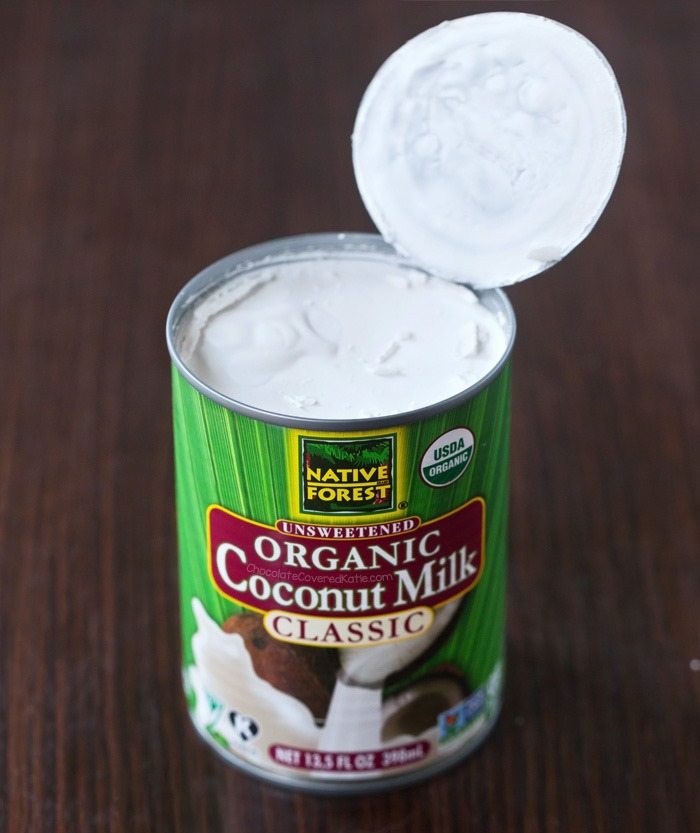 To make the frosting shots:
Stir all ingredients together until well-incorporated, or you can whip everything together in a blender or using a stand mixer if you have one. If you want the frosting to look fancy and "piped," try my favorite frosting trick:
Transfer the frosting to a Ziploc, and put an icing tip—which you can get for a few dollars at Michaels or on Amazon—in the corner. Cut a hole so the icing tip pokes out. Use a rubber band to seal the bag, squeezing out any extra air beforehand, then pipe out the frosting. Alternatively, you can just buy an icing bag at any craft store or at some grocery stores.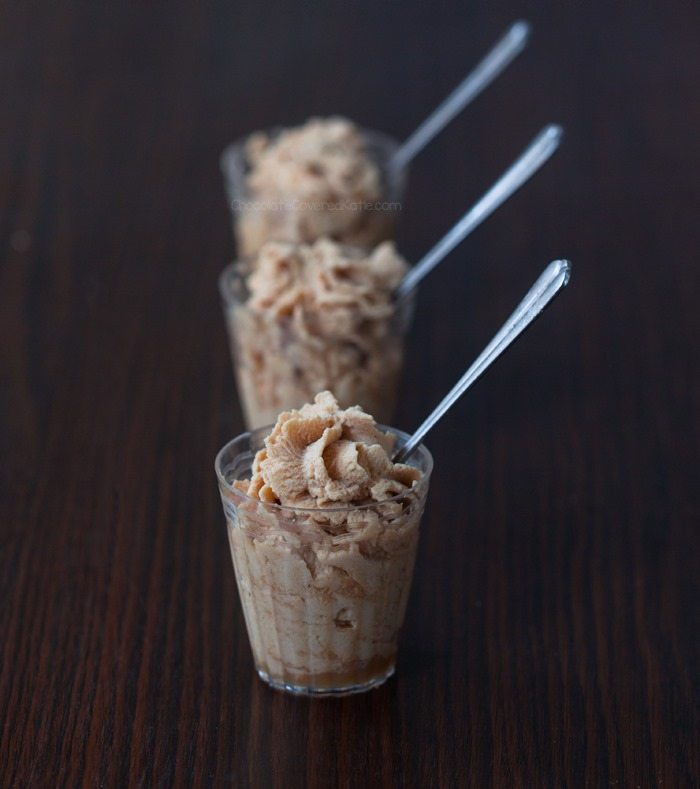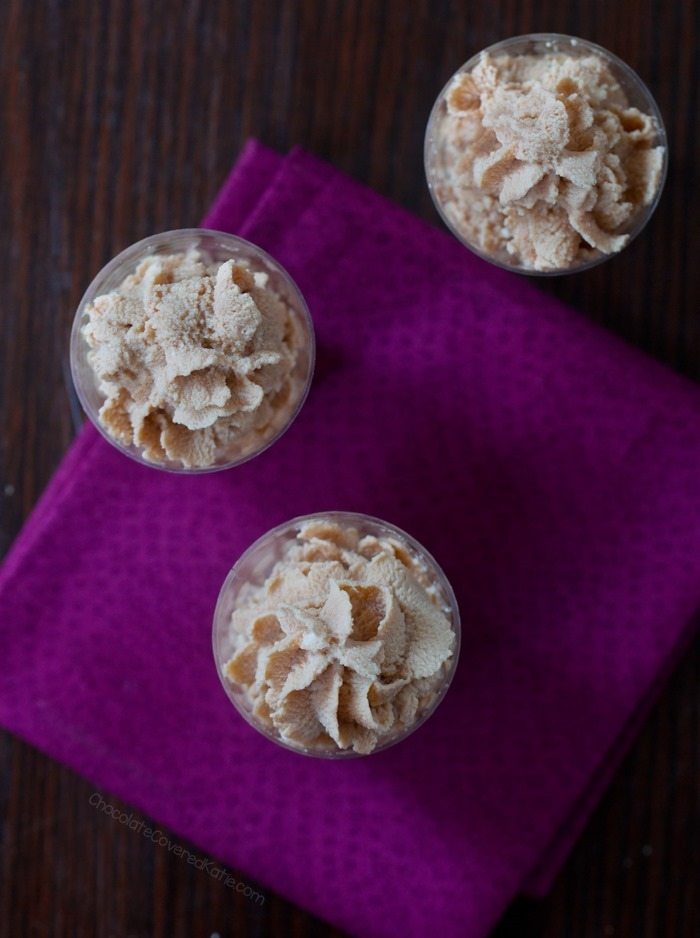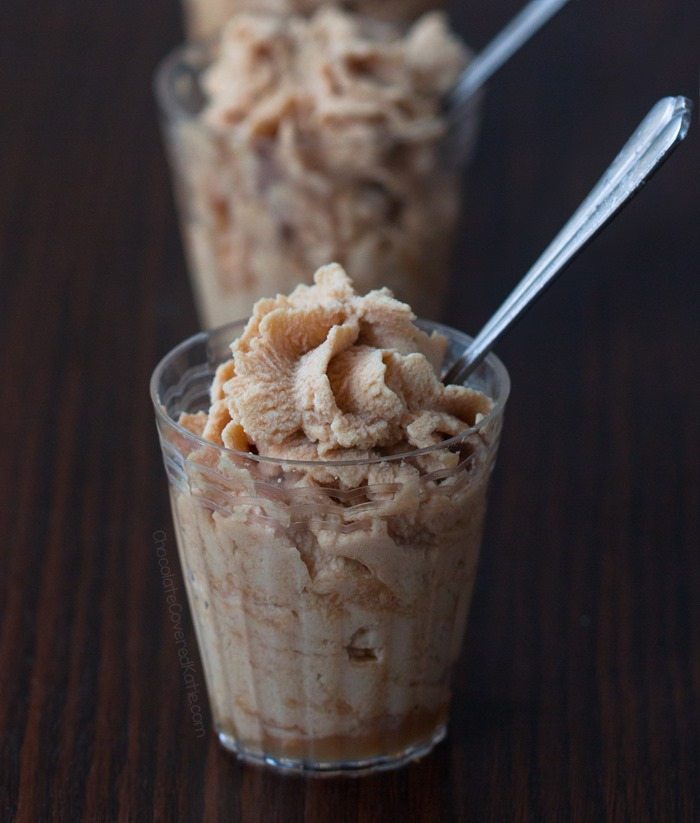 Unlike fireball (ugh, the worst), these are shots I can definitely get behind.
And now I'm imagining a world where you can order frosting shots at the bar instead of alcohol.

Once, these two guys were trying to convince my friend and me that they were doctors while simultaneously offering us shots of fireball. Then the one guy suddenly got mad at the other and said, "You're not even a doctor!" The other replied, "Well you aren't either!" They proceeded to yell at each other, and my friend and I made our escape.
Seriously, nothing good ever comes from drinking fireball.

Coffee Frosting Shots
These swirly coffee frosting shots give new meaning to the idea of drinking your morning coffee.
Ingredients
2

cans coconut milk or coconut cream

(Coconut-Free version here)

1 1/2

tsp

instant coffee granules,

decaf if desired

sweetener to taste,

such as 4 tbsp powdered sugar or pinch stevia

1/16

tsp

salt
Instructions
*If using coconut milk, use just the thick and creamy portion, saving the watery part to use in a smoothie or for another recipe. If the thick coconut cream is hard as a rock instead of creamy, you can slowly add some of the watery part in as you blend everything together. (Be sure to buy full-fat canned coconut milk, not lite or coconutmilk beverage. When you pick up the can in the store, you want it to feel heavy and solid with no pronounced swishing sound if you shake it.)

Stir together all ingredients. For smoothest results, I like to use either hand beaters or a blender, or a stand mixer will also work if you have one. Either serve immediately or refrigerate (during which time it will get even thicker). In the photos, I thought it was thick enough and so served it immediately without refrigerating first. I scooped it into a bag fitted with an icing tip and piped it out.

View Nutrition Facts
Be sure to try the famous chocolate version!