It's been a while since my last post! Something came up that took me away from the computer, but things should go back to normal pretty soon. I'm trying to catch up with your emails and recipe questions.
I also finally updated my About Chocolate Covered Katie page.
People kept saying I needed a new photo of me, since the last one was 3 years old! Not that I've changed much… Some of my friends look vastly different from their high-school selves, but I think I look pretty much the same as I did even fifteen years ago. Except I had bangs back then!
What else hasn't changed much?
My love of all things chocolate-chip. So this healthy chocolate chip mug cake—made in less than 5 minutes—will always sound good to me!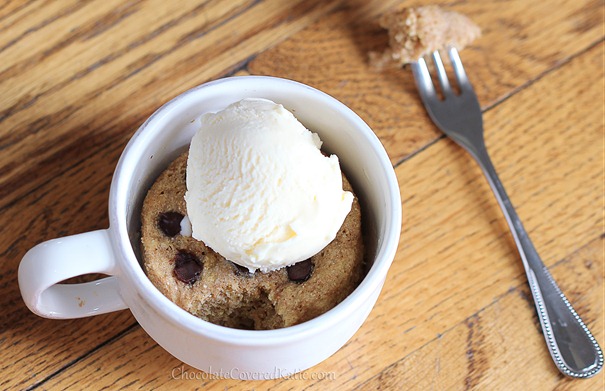 It's delicious topped with coconut ice cream or my Homemade Frozen Yogurt.

Chocolate Chip Cookie Mug Cake
Single Serving Chocolate Chip Cake In A Mug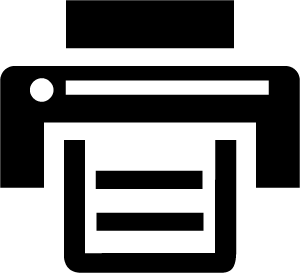 Print This Recipe
[mrp_rating_result show_count="false" show_rich_snippets="false"]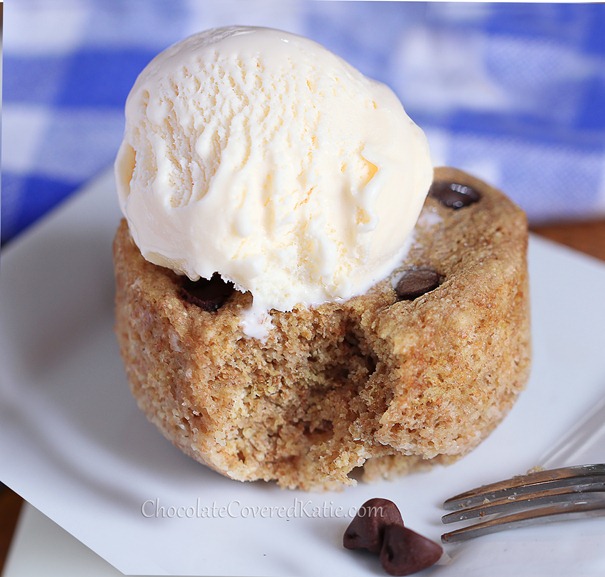 Ingredients
1/4 cup spelt flour, or all-purpose (readers have had success with Bob's gluten-free)
1/4 tsp baking powder
1/8 tsp baking soda
1/8 tsp salt
1.5 tbsp xylitol or sugar of choice
pinch pure stevia, or 1 more tbsp sugar
1/4 cup applesauce
1 1/2 tbsp milk of choice
1/2 tbsp oil or more milk of choice
1/4 tsp pure vanilla extract
1-3 tbsp chocolate chips
Instructions
To make the cake in a mug: If using an oven, preheat to 350F. In a small bowl, mix all dry ingredients. Now pour wet into dry, and stir until just evenly combined. Pour into greased ramekins, a little dish, or a mug. (Or two 1/2-cup ramekins.) If using the microwave, cook for 1 minute 20 seconds (Microwave times will vary depending on wattage). Or cook this in the oven for around 14-15 minutes. Let cool before trying to pop out. Makes 2 small muffins or one jumbo muffin!
Question of the Day:
Do you look completely different from how you looked 5 years ago?
Or do you look exactly the same? And are you a completely different person in terms of personality? Sometimes I look at people who have changed so much over the years, and I don't understand how that happens… Do they just wake up one day and say, "I think I want to become a completely new person, starting today"?
Link Of The Day: