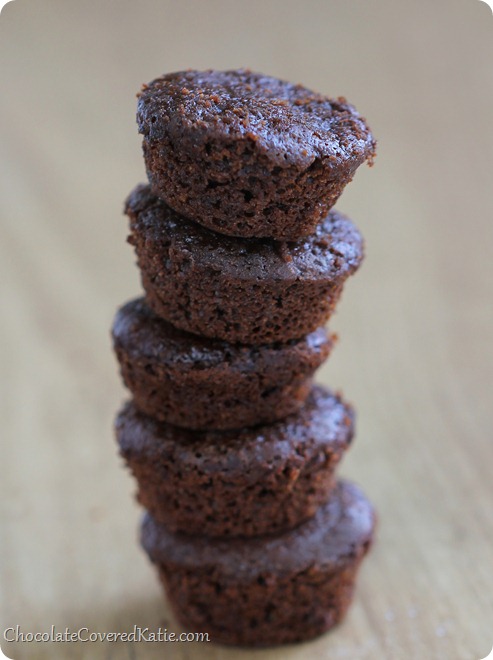 The beauty of mini muffins is that you can have more than one…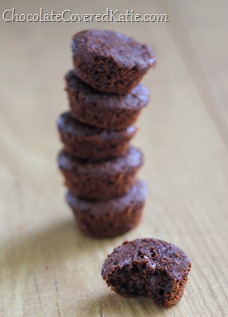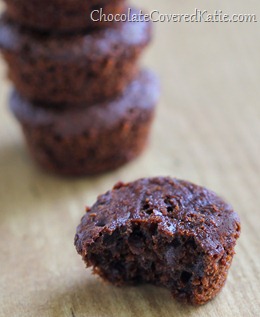 Of course "more than one" so often translates into more than two.
Or more than three.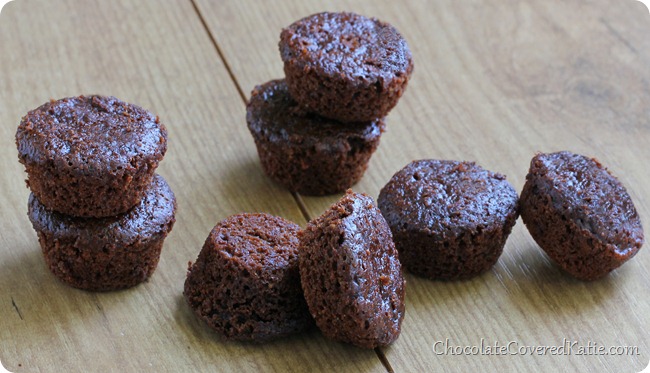 Or more than four.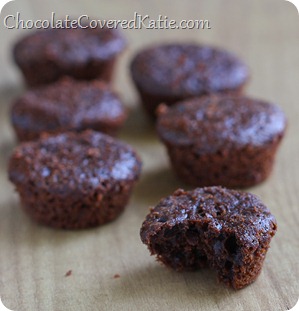 Oops

.
Chocolate Mini Muffins
(makes 22-24)
1/2 cup spelt or all-purpose flour (65g) (or Bob's gf plus 1/4 tsp xanthan gum)
3 tbsp cocoa powder (15g) (not Dutch)
1/4 tsp baking soda
1/4 tsp salt
1/2 cup sugar of choice or xylitol (90g)
handful mini chocolate chips, optional
1/4 cup mayo-style spread (such as Earth Balance, Vegenaise, or even homemade cashew mayo) (58g)
1 1/2 tsp pure vanilla extract (7g)
1/3 cup plus 1 tbsp water (95g) OR 1/4 cup carrot juice plus 2 tbsp water
Mini Muffins Recipe: Preheat oven to 350 F and grease your mini muffin tins. In a large bowl, combine first five ingredients (and chips, if using). Sift very well. In a separate bowl, combine remaining ingredients and whisk until the mayo is completely smooth. Now pour wet into dry and stir until just combined. Immediately pour into the mini muffins pans (2/3 full each) and bake 20 minutes, then let sit 10 minutes. Pop out (go around the edges with a spoon if needed).
Click for: Mini Muffins Nutrition Facts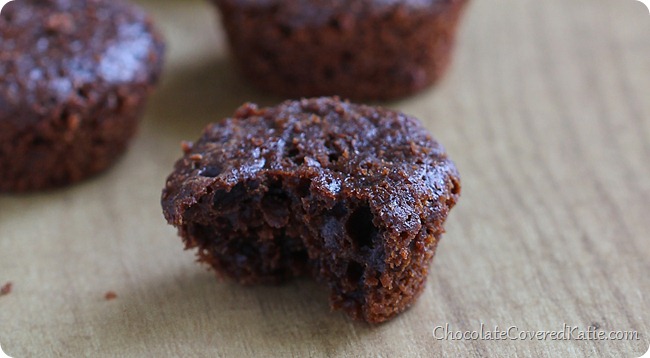 Link of the Day: