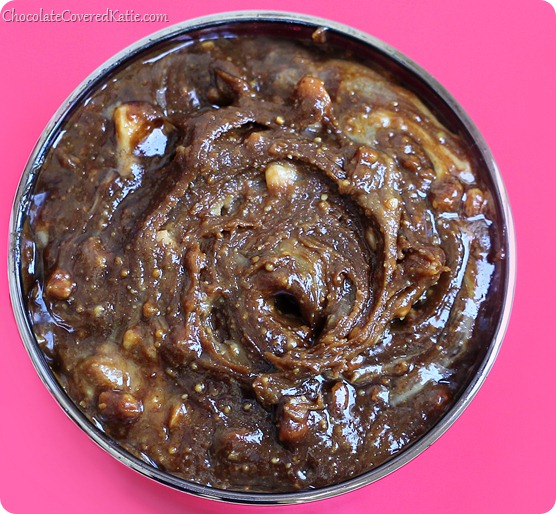 This recipe is CRAZY addictive.
One taste and you won't be able to think of anything else.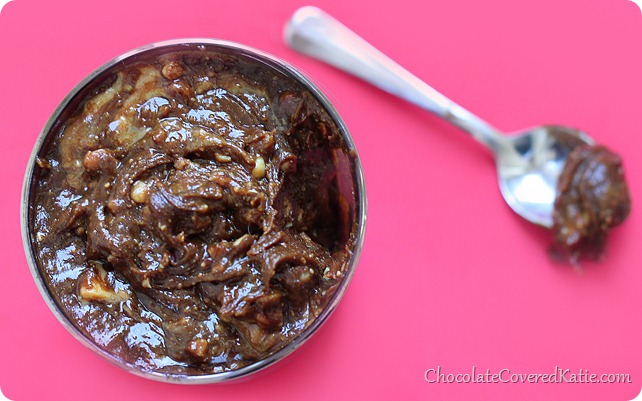 Yet it only takes about 30 seconds to make.
With no refined sugar… and it's high in iron, calcium, and protein!
I wasn't initially planning to post the recipe, as it's almost too easy and you don't even need to measure anything – it's pretty difficult to mess this one up. However there was such an overwhelming number of requests when I mentioned it in my post on "Why I gave up running" that—as promised—I've gone ahead and measured the ingredients so as to come up with an actual "recipe" for this crazy addictive peanut butter spread that will have you reaching back into the jar again and again until suddenly there is none left!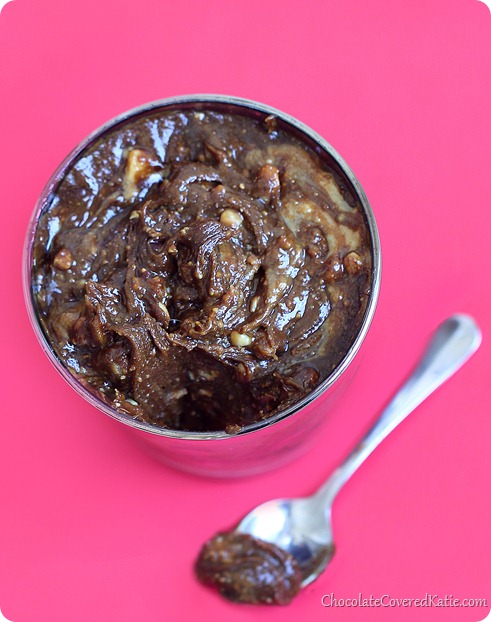 Black Magic Peanut Butter
(3 ingredients)
1/2 cup peanut butter (I like While Foods 365 crunchy)
2 1/2 tbsp blackstrap molasses (or other liquid sweetener of choice)
1/4 cup virgin coconut oil (for coconut-free version, see nutrition link below)
Melt the oil if it is not already in a liquid state. Then stir all ingredients together until they are fully blended. If a fudge-like texture is desired, freeze 15 minutes. Otherwise eat as desired, refrigerating leftovers… if there are any!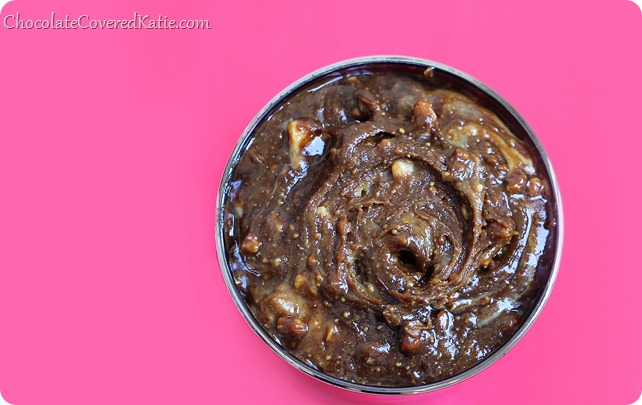 Question of the Day:
Are there any foods that, once you start, you're unable to stop eating?
For me, that food would be peanut butter. My comment in a previous post that I could eat 1/3 of a jar in a single sitting was met with skepticism, but this is not an exaggeration! For others, that food might be potato chips or candy… I  also know quite a few people who consider Oreo cookies to be their kryptonite.
Link Of The Day: