Does this triple chocolate nutella fudge look healthy to you?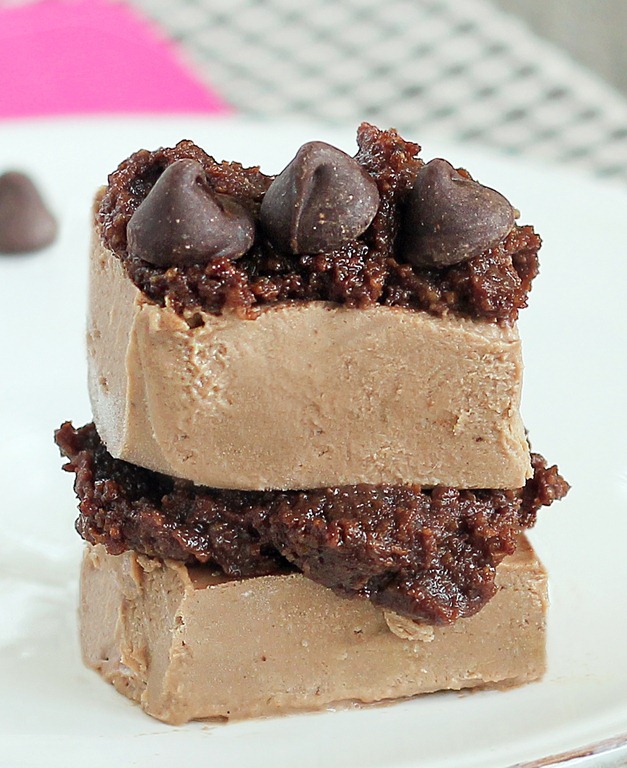 Surprise!
Or maybe not a surprise, given that this is the healthy dessert blog. But can you believe this melt-in-your-mouth healthy nutella fudge can have absolutely ZERO added sugar? Plus, it can be made in 5 minutes flat!
Healthy, easy, and chocolate. Best of both all worlds.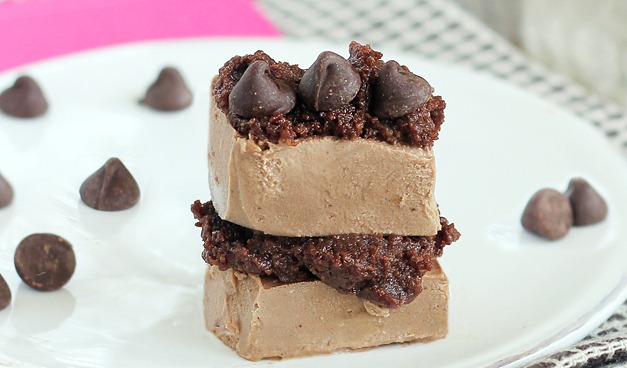 Healthy Nutella Fudge
(gluten-free and no-bake!)
1/4 cup coconut butter, melted
1/4 cup chocolate hazelnut spread or Homemade Healthy Nutella
1-2 tsp cocoa powder or cacao powder
65g very ripe banana – about 1/4 a large banana
1/8 tsp salt
sugar or sweetener of choice, if desired (Some people want it; others don't)
Healthy Nutella Fudge Recipe: Combine all ingredients in a food processor or blender. (It's best if the coconut butter is not solid, and if you use a frozen banana be sure to thaw so it doesn't harden the coconut butter.) After blending, taste to see if you'd like to add any sweetener. Scoop into a container or even a little pie pan, and put in the fridge or freezer so it will firm up. (Alternatively, you can eat it soft, like frosting!) If desired, top with chocolate chips and extra Healthier Nutella (recipe linked above) like I did in the top two photos. This is freezer fudge, so it needs to be kept cold. It makes a small serving, but feel free to double or triple the recipe!
View Nutrition Facts & Substitutions
Other Healthy Fudge Flavors: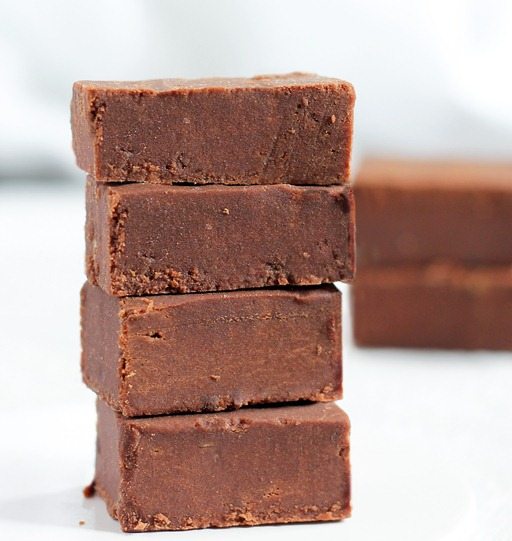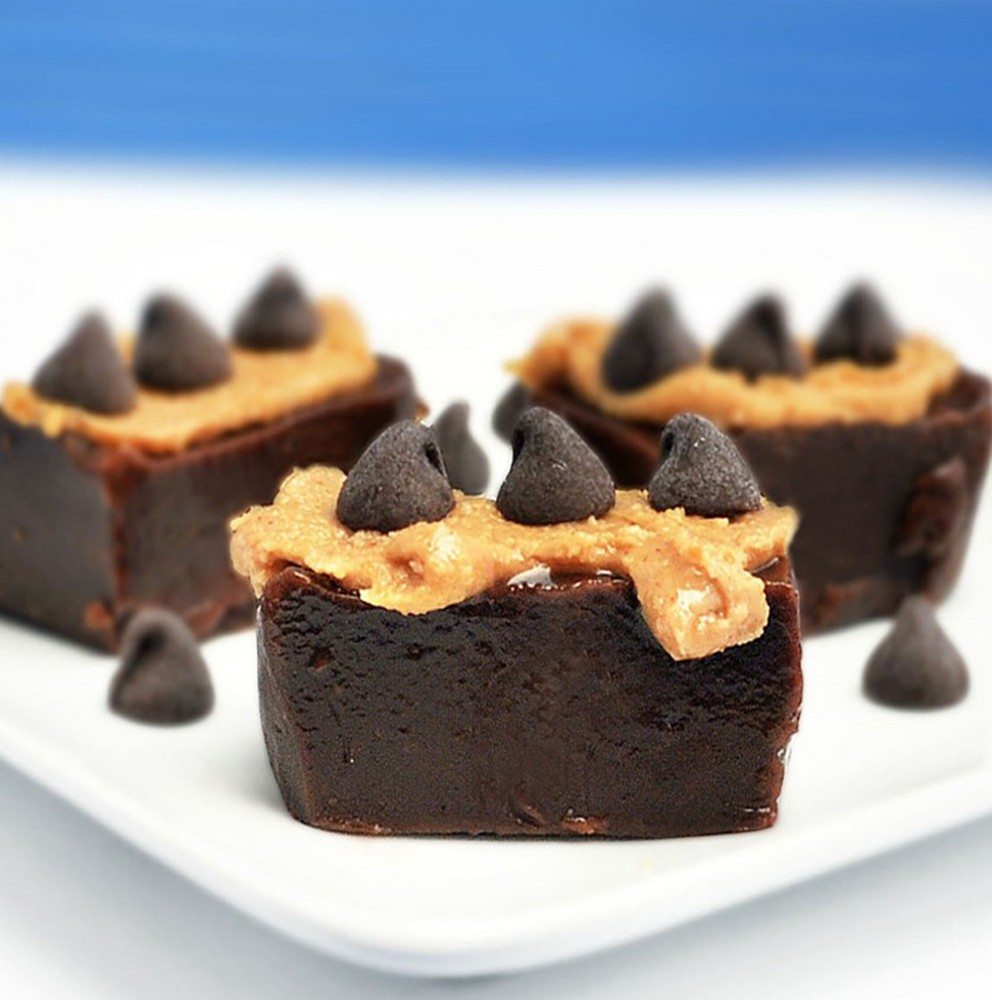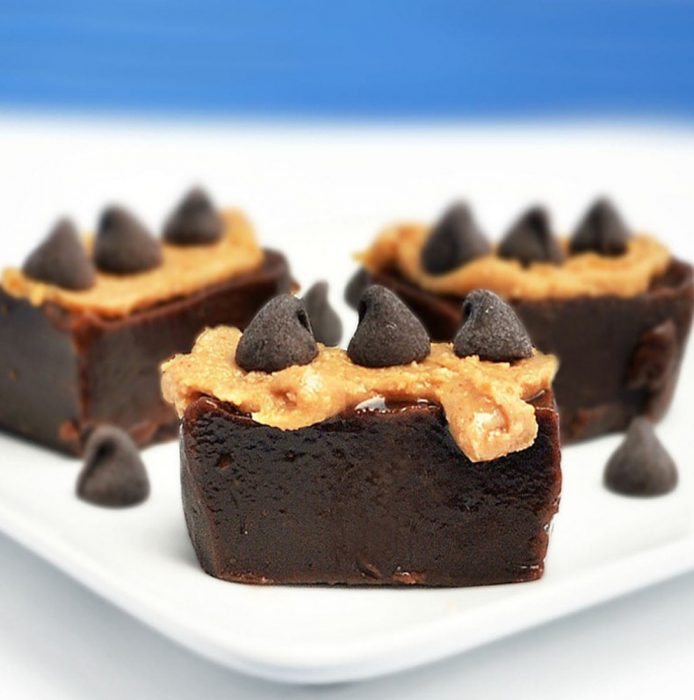 Do you like surprises, or do you hate not being in control?
Obviously, no one likes bad surprises. But if you're a control freak or hate change, even good surprises might stress you out by interfering with your well-laid plans.
For me, it depends. My 16th birthday was a surprise party, and it was one of the best nights of my life. Or, if I'm expecting an early night, and a friend calls up and want to go out, I'm usually excited for the last-minute change of plans. However, when I read about husbands surprising their wives with spur-of-the-moment trips, I know I would hate that. If I'm going on a trip, I'd prefer to know well in advance so I can pack accordingly!
Chocolate surprises? They're always good. I mean the edible ones, not the ones Batman keeps leaving on the rug! 😕