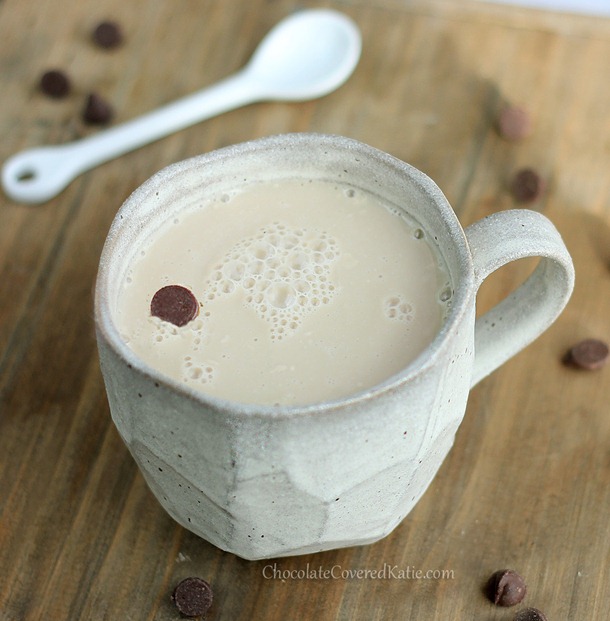 Liquid Cookie Dough.
Imagine this: It's a cold winter's morning, and you hurry into the local coffee shop for a steaming-hot latte to counter the chill. The barista behind the counter asks, "Would you like a plain latte? Or would you prefer a rich and creamy 'dessert' latte that tastes like a warm chocolate-chip cookie, straight out of the oven?"
Which would you choose?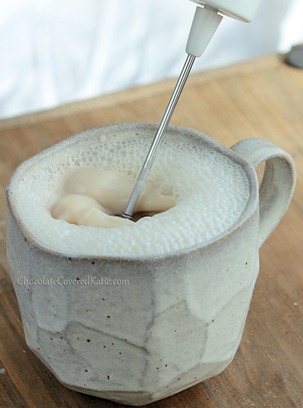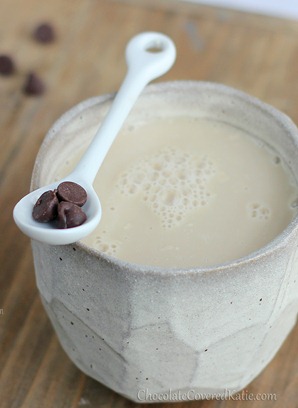 Is that even a question?
Who wouldn't choose the liquid cookie dough?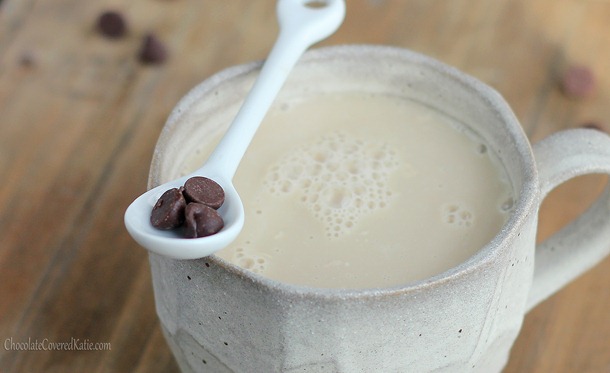 What are some good latte flavor ideas?
What about a Coconut Cream Pie Latte? Or a French Toast Latte? For my dream latte, I think I'll have to be boring and say: Chocolate Brownie Latte. You just can't ever go wrong with chocolate.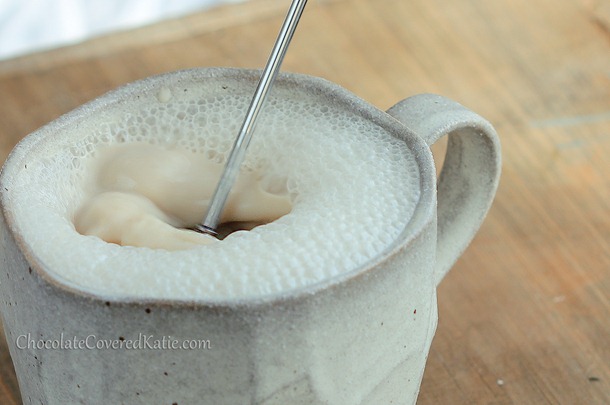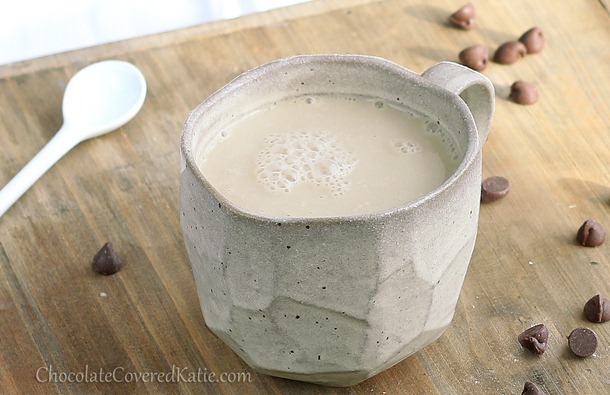 Cookie Dough Latte
(Serves 1-2)
3/4 cup creamer (such as Silk) or canned coconut milk (180g)
3/4 cup milk of choice, or 3/4 cup more creamer or coconut milk (180g)
1 tbsp brown sugar or coconut brown sugar (8g)
stevia (or more brown sugar) to taste. Amount will depend on the sweetness of the milk you use.
1/8 tsp salt
1/2 tsp pure vanilla extract
Optional: 1/2 tsp instant coffee granules. It's not technically a "latte" without coffee… but really, who cares?
Optional: mini chips, whipped topping, eggless cookie dough…
Combine first six ingredients in a small pot or microwave-safe dish, stir, and heat until desired temperature is reached. Either use a coffee frother to make foam, or whisk the milk while it's on the stove, then hold the foam back with a spoon as you pour the latte into a mug and add the foam at the very end. Garnish if desired, and enjoy!
Link Of The Day: