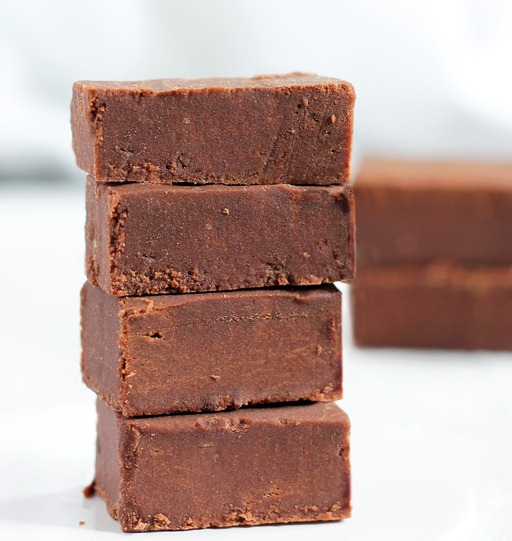 Above is my No-Sugar Chocolate Fudge.
Delving into the blog's stats page to find the most-viewed posts for my 2012 recap, I was surprised to see, among the popular posts, a page called "sugar-free chocolate fudge." I didn't even remember writing such a post!
So I clicked on over… and was embarrassed when the following photo stared back at me: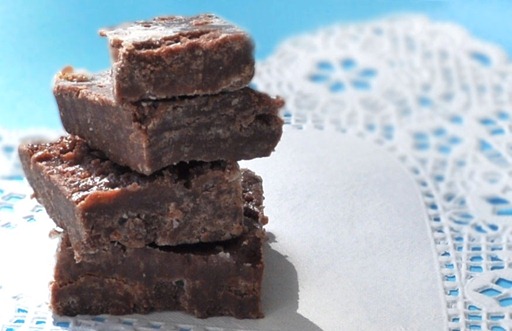 When I first took this photo, I remember being really proud of it. It's like when I was three and would draw pictures of people… with their arms and legs attached to their heads.
Did you draw pictures like that, too?
Thankfully, I've learned a lot in the 23 years since then. For example, I now can draw bodies. Progress! But I wouldn't trade those stick-figure sketches—or the journey and life-lessons they represent—for the world. Old photos ought to be seen in the same light; many of them are cringe-worthy, but they offer proof that the time spent practicing and reading photography books and tutorials has definitely been worthwhile.
As it's been more than a year since my first food photography post, today seems like a great day to give you all the opportunity to laugh at me. And so…
My Photography Journey: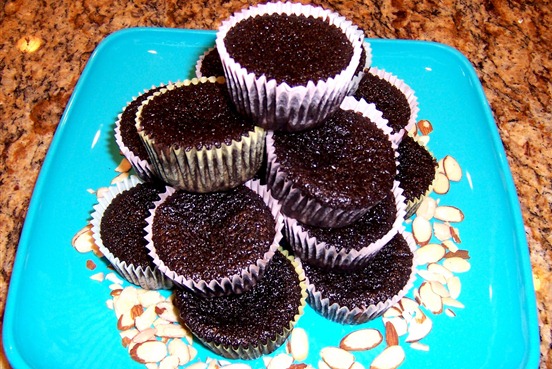 Above, from one of my first-ever posts: Chocolate Stud Muffins.
The scattered almonds were an attempt at food styling. I think. When I started the website, I was using a Kodak point-and-shoot, and I had no interest whatsoever in photography. However, I was having fun, which is all that matters.
ISO might as well have been UFO.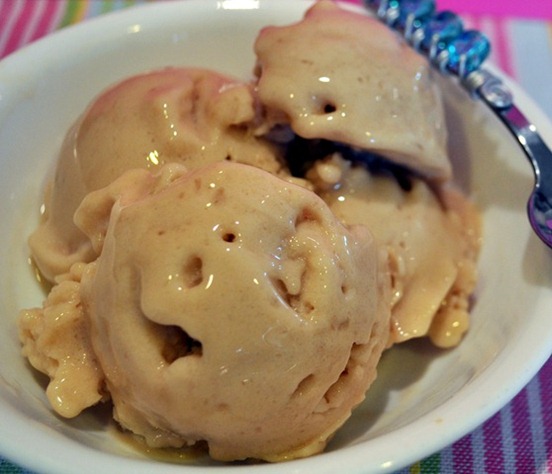 Getting better…
In the above photo: Peanut Butter & Banana soft-serve.
Finally, finally, I learned that food photography looks vastly more impressive when you turn off the camera's automatic flash and switch to either manual mode or aperture priority mode (or use natural light, if you have a point-and-shoot as opposed to a DSLR). As a result, my photos started to look much better: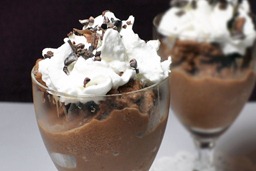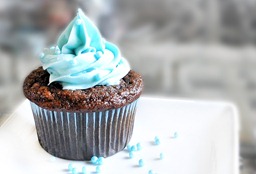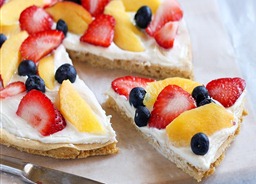 For the most part.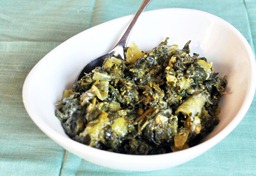 What in the heck??? 😕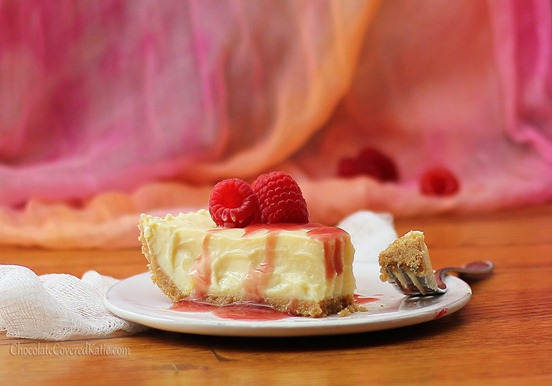 Above is one of my favorite photos: Greek Yogurt Cheesecake.
Shot in natural light, with a Canon Rebel and a 50mm f/1.8 lens. Someday—when I can afford it—I'd love to upgrade to the 5D. But for now I think the little Rebel works just fine. (I thought the Kodak worked just fine, too. I'd probably still be using it if the poor thing hadn't dropped on the floor and stopped working. I loved that camera!) Do I still have a lot to learn? Yes, definitely. But at least I now know that peoples' arms and legs do not attach to their heads. Thank goodness for progress.
Do you ever go back and look at old artwork or papers you wrote for school?
Or at any of your old blog posts? Do you cringe or laugh? A few weeks ago, while cleaning out my room at my parents' house, I found an old sketchbook filled with drawings I'd made when I was 5. By then, I'd learned to include bodies on my drawings, but they were still so funny. I was obsessed with rabbits when I was little, so pretty much every drawing included a rabbit. Rabbits with hairbows, rabbits in cars, entire rabbit families dressed up in high heels and top hats…