Yes, the following is better than peanut butter.
I know, you're all rolling your eyes right now, saying, "How can anything (besides chocolate) be better than peanut butter?" Hear me out; this spread has the one-up on regular pb because it:
is easier to spread
is lower in calories (more about this at the end of the post)
tastes sweeter, without any added sugar, and has a serving of fruit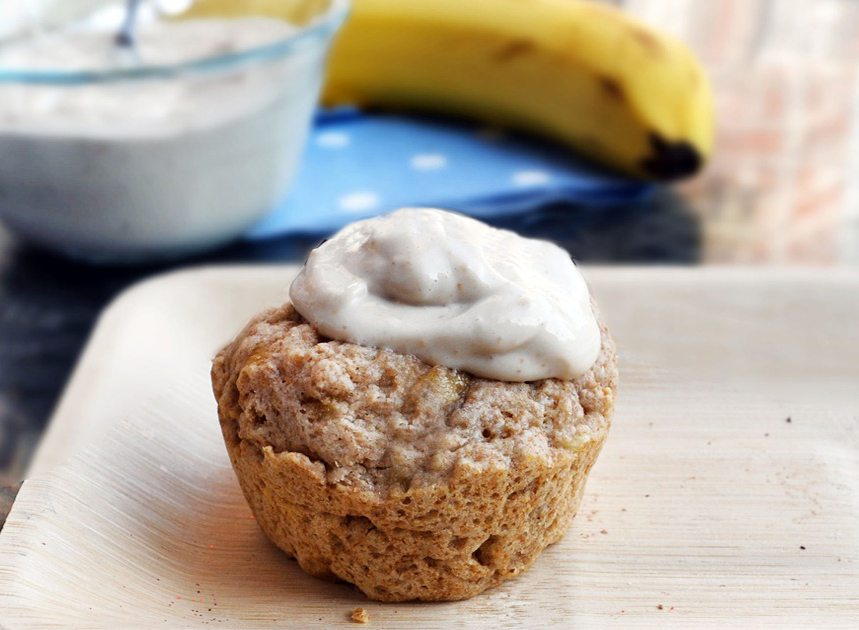 Above, spread on top of Banana Bread for One.
Another bonus: This recipe doesn't make as much of a mess as trying to smush sliced banana into a sandwich. As usual, the recipe is so simple that I feel a little silly writing it down.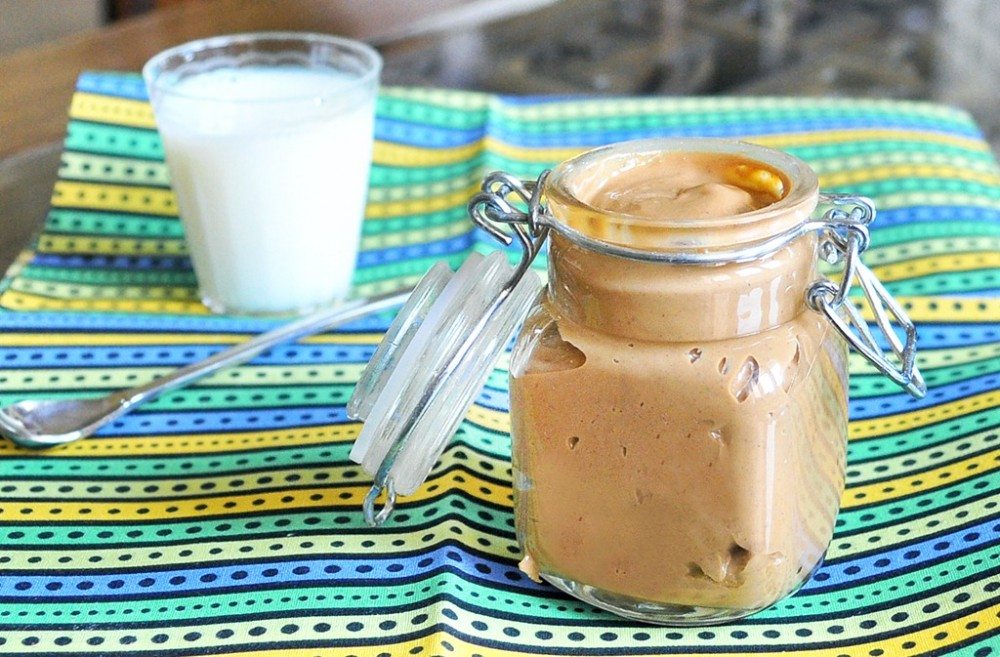 Banana Butter
1 medium banana
2 to 4 tablespoons peanut butter, depending on how pb-y you like it (or almond, cashew, walnut butter, etc.)
optional: I like to add a little cinnamon
My favorite ratio is 4 tablespoons peanut butter to 80 grams (without peel) banana (about 1/2 a large banana). And I often use a frozen banana, which makes this spread taste like peanut butter ice cream!
Procedure: Whir the two ingredients in your food processor or blender until smooth.  Leftovers can be stored in the fridge.  (If possible, it's best to let the mixture sit for a few hours before enjoying, as the taste becomes more robust with time.)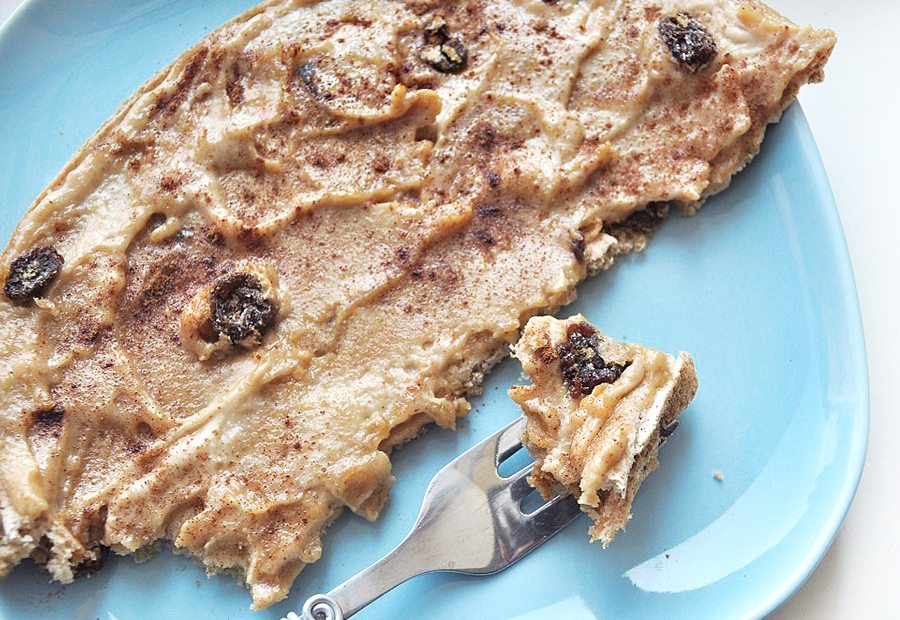 Above, spread over a Breakfast Pizza Cake.
Other Ideas for Use:
This creation can be used anywhere you'd use regular peanut butter—warmed up and drizzled over oatmeal, as a sandwich spread, dip, or pudding, as a smooth-and-velvety topping for waffles or pancakes, on vegan ice cream, or simply eaten plain off a spoon (or out of the blender, depending on your level of self-restraint!).
As for calories… Ok, so I'm having a bit of a dilemma: Recently I've been getting quite a few requests from readers asking if I can add calorie counts to my recipes. I don't count calories, but I know that a lot of you (readers and fellow bloggers) do count. So, since I really try hard to make my recipes—and my blog in general—suitable for everyone, and since it's not hard for me to figure out the calorie counts anyway, I thought I'd ask: Do you want me to add calorie info to my recipes? Please vote; either way, I'm interested in hearing your opinion. And until I figure this dilemma out, here are the nutritional stats for the banana butter:
Banana Butter Calories:
Serving Size: 1 tablespoon (based on my favorite combination)
Calories per serving: about 40 calories
(As a reference, regular peanut butter has about 100 calories per tablespoon.)
Variations:
Yes, there is a chocolate version.
🙂