This classic fudgy homemade chocolate cream cheese frosting recipe is rich, smooth, and absolutely perfect for covering chocolate cakes, cupcakes, or eating by the spoonful.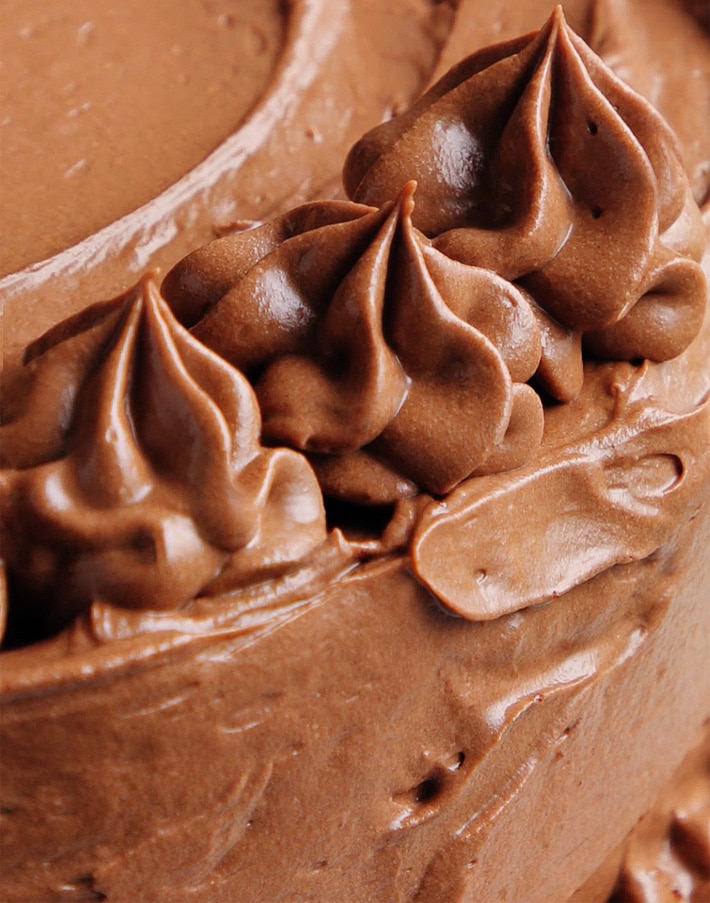 The completely delicious chocolate cream cheese frosting is everything you could ever want in a chocolate dessert.
If you're looking for an easy frosting recipe that turns out perfectly with just a few basic ingredients, this is definitely the one to try because it is super thick and creamy!
The frosting can quickly be whipped up ahead of time and piped into stiff peaks. And it includes vegan, gluten free, and keto options too.
Also be sure to try this Chocolate Banana Bread
Above, watch the chocolate cream cheese frosting recipe video
Chocolate cream cheese icing ingredients
For the chocolate: this recipe uses regular cocoa powder to get that classic chocolate frosting flavor. If you add the optional 2 ounces of melted chocolate, it becomes even more deliciously dark, rich and chocolatey!
For the sweetener: powdered sugar (or erythritol for keto chocolate frosting) adds sweetness and texture to the icing, so it thickens and forms stiff peaks when whipped.
If you want frosting without powdered sugar, try this Healthy Chocolate Frosting.
The cream cheese: feel free to use your favorite regular cream cheese. For vegan frosting, you can make your own cashew cream cheese. Or use a brand such as Tofutti, Trader Joes, or Kite Hill.
The other ingredients include milk of choice, butter (once again, vegan versions can easily be used for frosting without butter), and pure vanilla extract.
For something completely different, this Chocolate Hummus also makes a great chocolate frosting!
Chocolate Frosting Recipes
Coffee Chocolate Frosting: Whip half a teaspoon of instant coffee into the frosting recipe below. Or use brewed espresso instead of the milk.
Vanilla Cream Cheese Frosting: Omit the cocoa powder, decrease the pure vanilla extract to one teaspoon, and only add the milk if needed.
Chocolate Coconut Cream Cheese: Use coconut milk as the milk of choice, and add a handful of shredded coconut and optional one eighth teaspoon of coconut extract.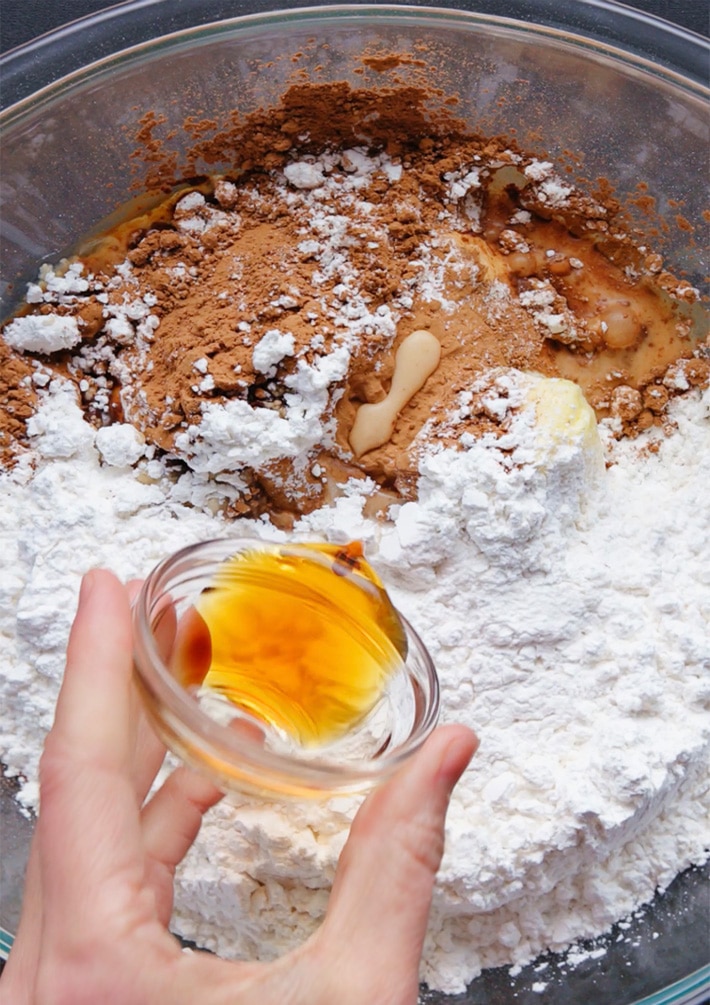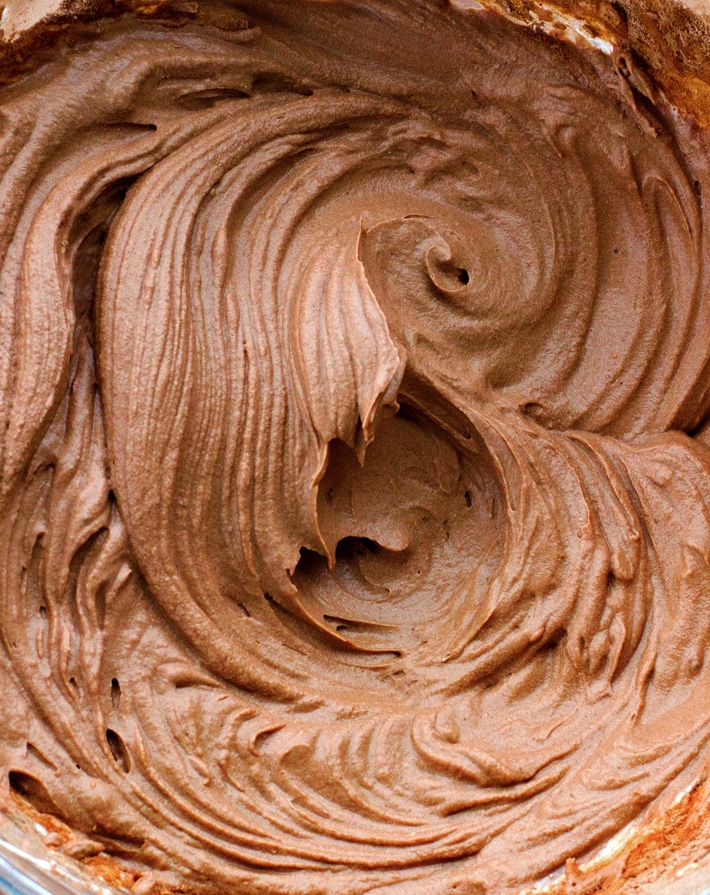 How to make cream cheese chocolate frosting
Let the cream cheese and butter come to room temperature.
Beat all ingredients with an electric mixer or or stand mixer. It can also technically be mixed by hand, but that version won't have as much of a whipped and fluffy texture.
If the chocolate frosting is too thick, very slowly add more milk. Or if it's too thin, beat in more powdered sugar until it reaches your desired thickness.
The recipe does not need to be refrigerated if you're only leaving it out for a few hours at a party in a cool room or while transporting a frosted chocolate cake to an event.
Due to the perishable ingredients, I recommend covering leftover frosting and storing leftovers in an airtight container in the refrigerator for up to a week.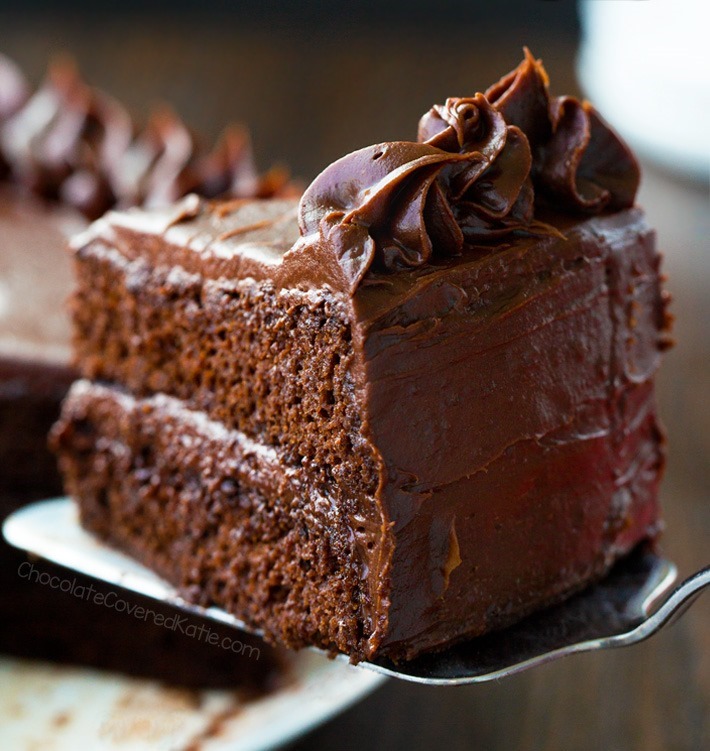 Shown above, on this Keto Cake Recipe
Forget the store bought chocolate frosting, ganache, and buttercream. You'll want to put this chocolate cream cheese frosting over everything!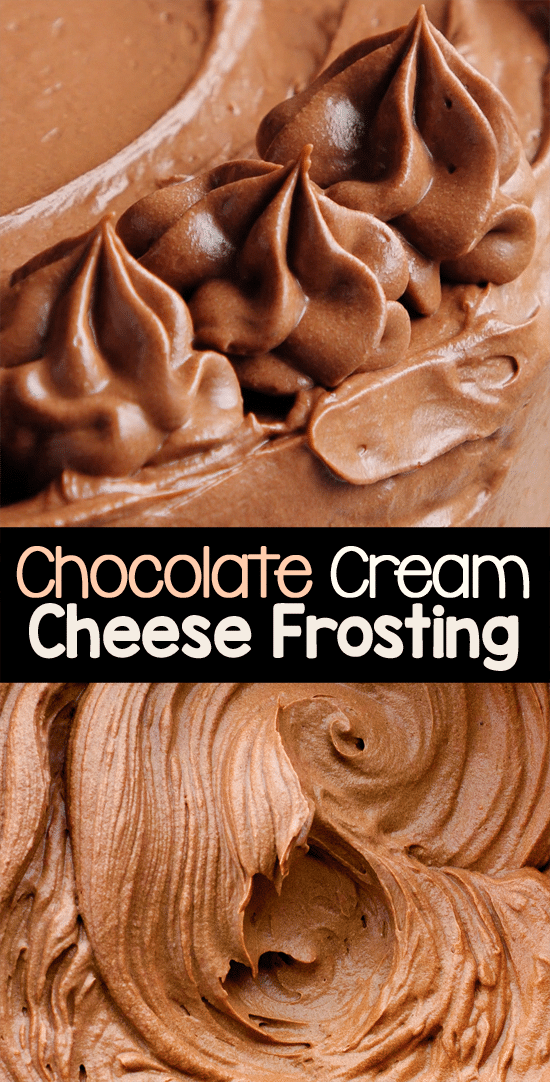 Chocolate Cream Cheese Frosting
How to make a basic chocolate cream cheese frosting recipe from scratch, perfect for cakes or cupcakes.
Ingredients
1/2

cup

cocoa powder

optional 2 oz melted chocolate

8

oz

cream cheese or vegan cream cheese

1/4

cup

butter or vegan butter

1 1/2

– 3 cups

powdered sugar, or erythritol for keto

1 1/2

tsp

pure vanilla extract

2

– 4 tbsp

milk of choice
Instructions
Let cream cheese and butter spread come to room temperature. Beat all ingredients with an electric mixer or stand mixer (or by hand, which won't be as whipped and fluffy but still works). If too thick, very slowly add more milk of choice. If too thin, add additional powdered sugar. Cover and refrigerate leftover frosting for up to a week.View Nutrition Facts
Ways to use chocolate frosting