Thick, rich, decadently creamy chocolate frosting shots…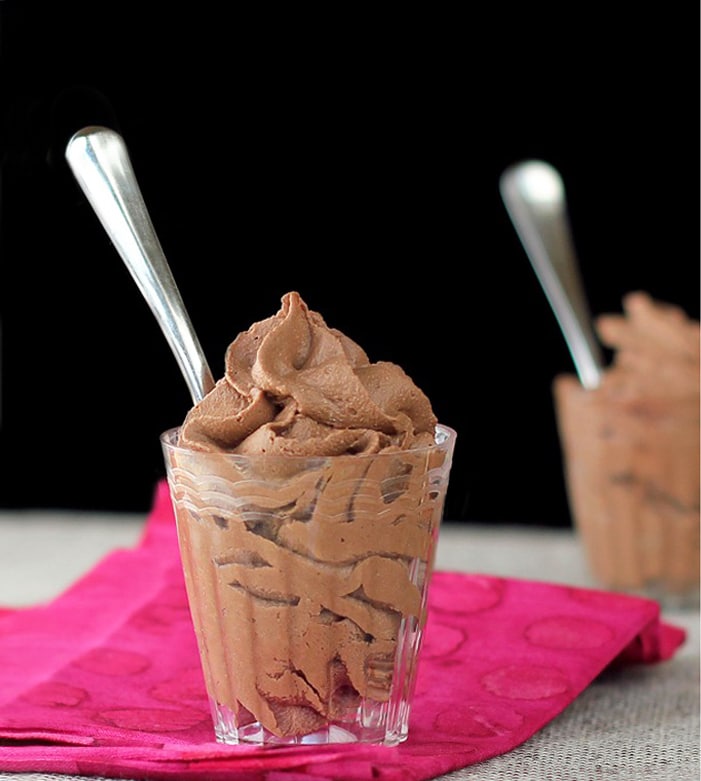 You can use this easy chocolate frosting recipe to frost cakes or cupcakes…
Or skip the cake, and eat the frosting with a spoon!
Tequila shots? Who needs 'em?
After all, how many times have you eaten a cupcake, only to say, "I really wish this cupcake had less cake and more chocolate frosting"?
Also Try This Vegan Cheesecake Recipe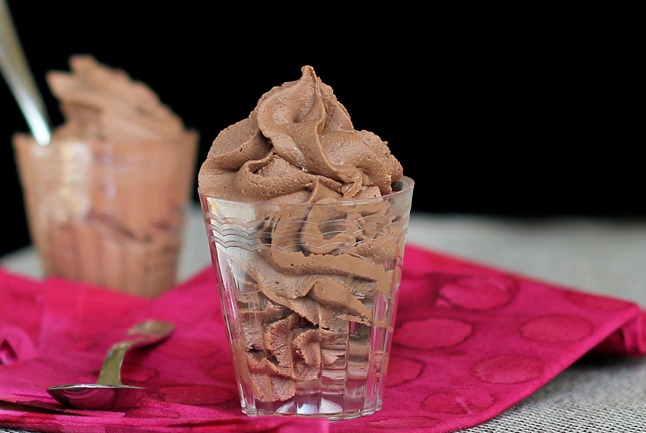 Enter the frosting shot: a small glass filled to the brim (and beyond!) with—you guessed it—chocolate frosting.
The BEST part is that this homemade chocolate frosting calls for just a few basic ingredients.
Trending Right Now: Healthy Banana Bread – Oil Free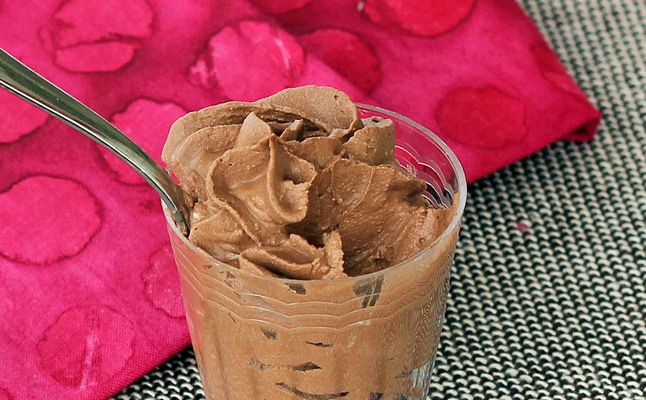 Thick chocolate frosting shots…
Try it on my Vegan Chocolate Cupcakes or the famous Black Bean Brownies.
Or forget the cupcake like I did, and simply serve yourself a big glass of unadulterated chocolate bliss.
Cupcakes? With all these chocolate frosting shots around, they'd just get in the way!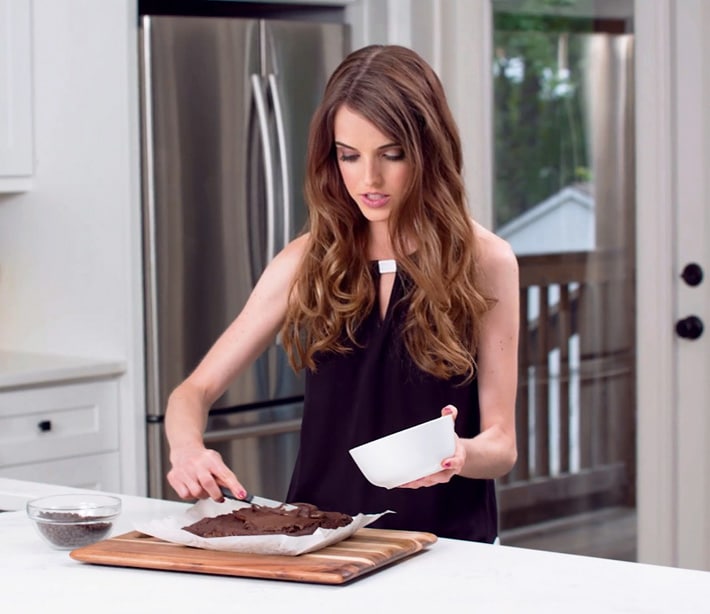 (Try the recipe as frosting for my Vegan Chocolate Cake)
On a related note, I've been surprised how many people have been asking me the same question: Is chocolate vegan?
Oh goodness, yes. Chocolate most definitely is vegan.
If you learn just one thing from reading my blog, let it be that!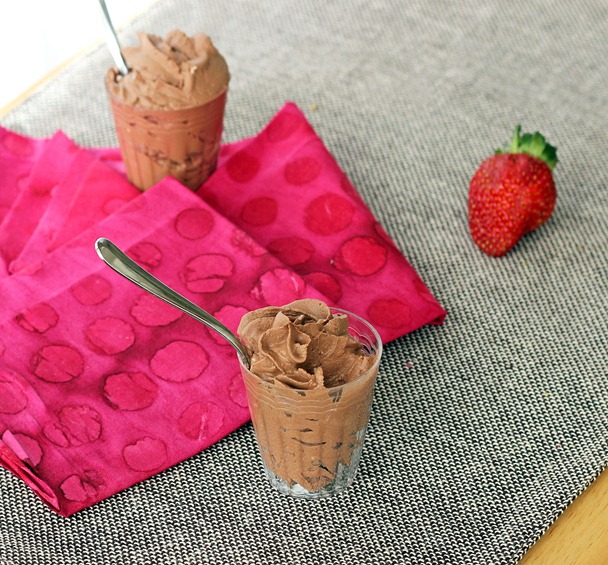 The frosting recipe can be keto, paleo, soy free, dairy free, and sugar free!
In the months since I first made this recipe, vegans and non-vegans, health-food-eaters and people who are used to "normal" desserts, have all gone completely crazy for this easy-to-make, smooth and rich chocolate frosting.
It is highly recommended!


Chocolate Frosting Shots
Decadently rich and creamy chocolate frosting shots are a chocolate lover's dream dessert!
Ingredients
1

can

coconut milk

or coconut cream

5

tbsp

cocoa powder

1/2

tsp

pure vanilla extract

sweetener of choice to taste

(Use powdered sugar or sugar free powdered sweetener for thickest results)
Instructions
Refrigerate the coconut milk can until cold. Once chilled, open the can and transfer only the creamy part to a bowl, discarding the water. Whip with beaters or a stand mixer (or a lot of arm strength and a fork) until thick and fluffy. Add the other ingredients, and whip again. Serve in bowls or glasses. Stored very loosely covered in the fridge, it will get even thicker.

*While it's rare, you may find a can of coconut milk that is either rock hard and chalky or watery and not thick at all. I recommend keeping two cans from different brands in the refrigerator at all times just in case.

View Nutrition Facts
More Ways To Use This Frosting: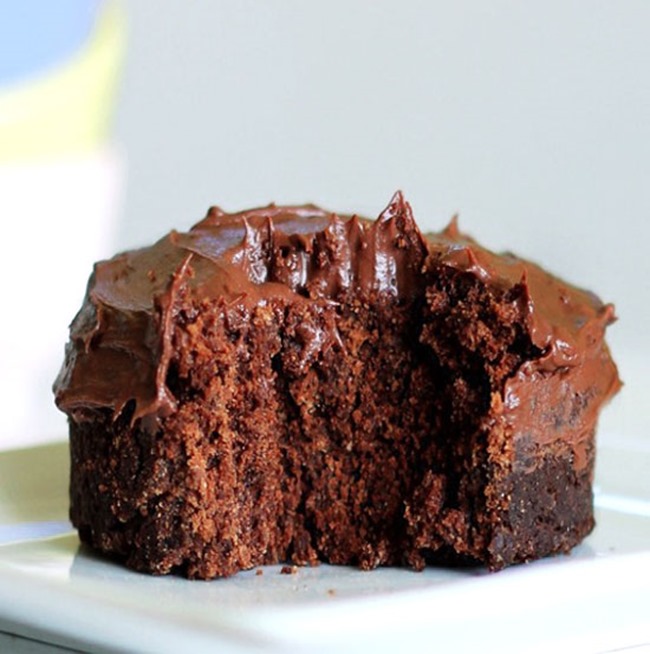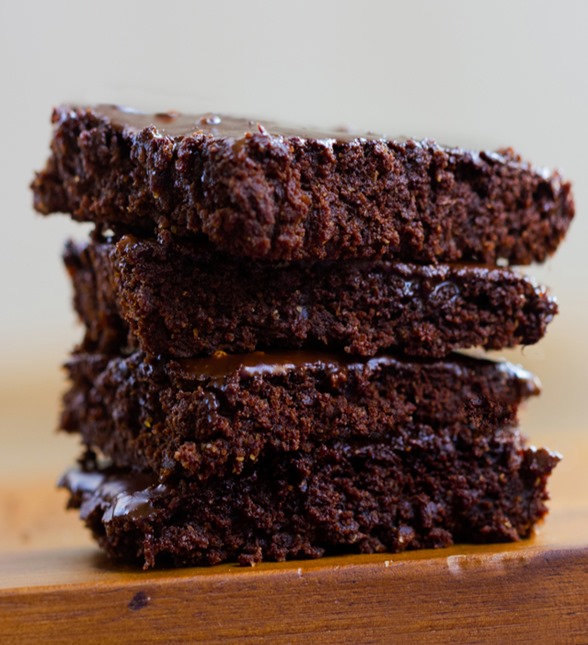 (No crazy ingredients!)