This chocolate sweet potato frosting is thick, rich, smooth, and luxuriously delicious!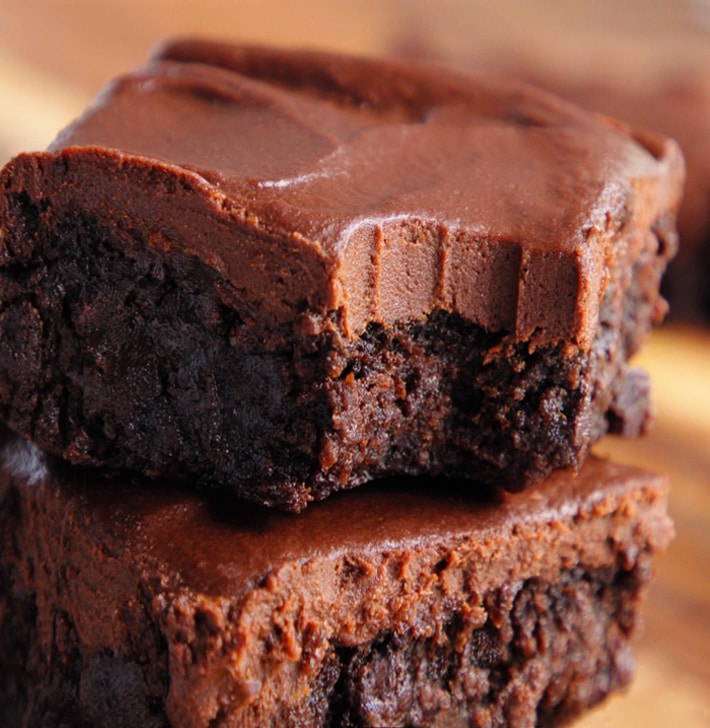 Did I mention the part about how you only need two ingredients???
You'll want to spread this rich chocolate sweet potato frosting over everything!
Cupcakes, mug cakes, brownies, layer cakes, birthday cakes…
The chocolate frosting is so delicious and easy to whip up that it's almost impossible to believe the ingredients – no butter, no shortening, and no powdered sugar!
Also make these Sweet Potato Brownies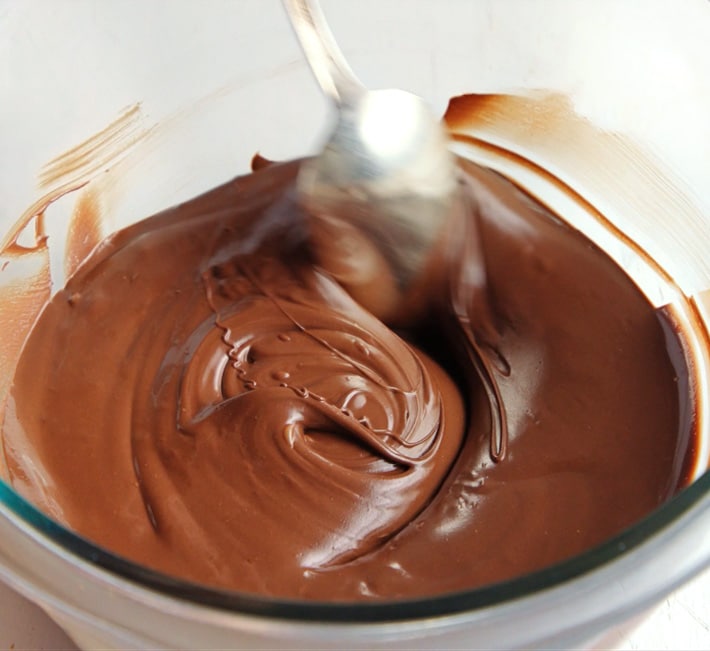 Chocolate sweet potato frosting ingredients
Literally the only two ingredients in this recipe are sweet potato and chocolate chips!
It's important to bake the sweet potato instead of microwaving or steaming, because this will yield the richest, sweetest flavor. It also will ensure the frosting is not watery.
I like to use vegan chocolate chips, but you can use your favorite. Feel free to experiment with dark chocolate, milk chocolate, or semi sweet chocolate chips. Maybe even white chocolate chips!
For vegan sweet potato frosting, look for dairy free chocolate chips. The recipe can also be gluten free, soy free, egg free, nut free, and paleo with sugar free chocolate chips.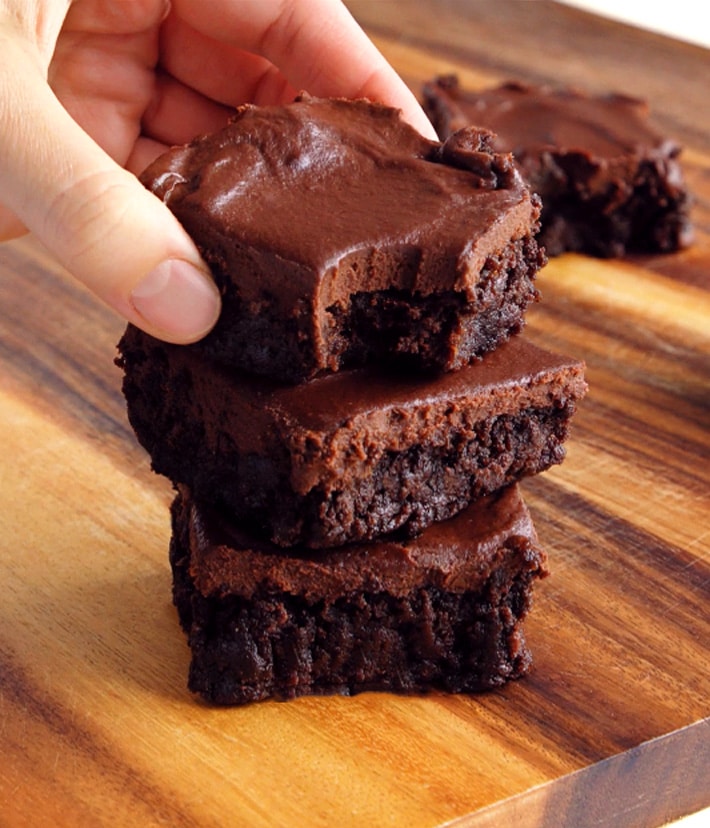 Can you make the recipe without chocolate chips?
If you want to experiment with using cocoa powder instead of chocolate chips, I would recommend adding a fat source, such as almond butter, for richness.
Or try my Healthy Chocolate Frosting or Chocolate Cream Cheese Frosting.
If you don't have chips on hand and don't want to make a special trip to the grocery store, another option is to take a chocolate bar and break it up into small pieces to use instead of chocolate chips.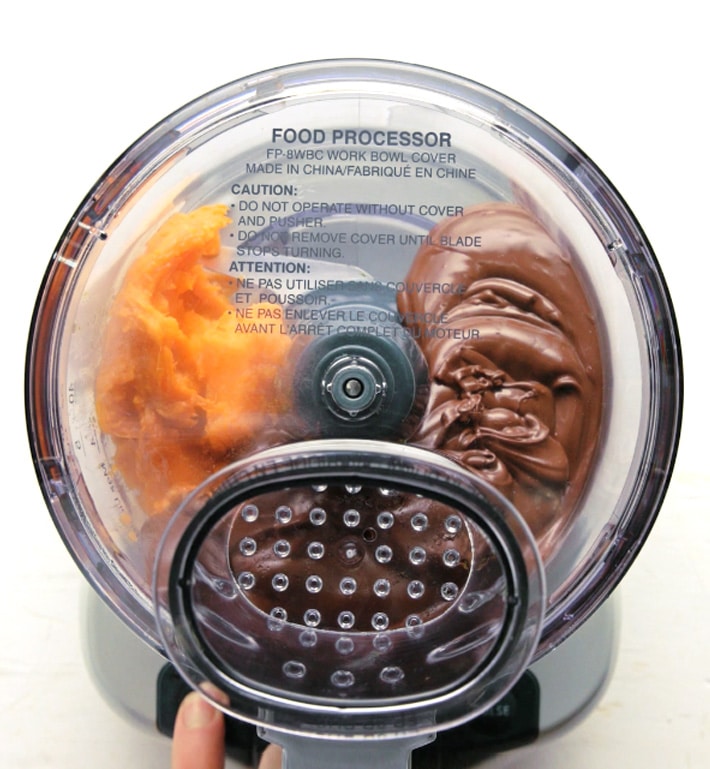 How to make sweet potato frosting
Bake your sweet potato, then let it cool a little, so it's not super hot.
Scoop the sweet potato flesh into a food processor. Discard the skin, or eat it on its own. Sweet potato skin is a good source of fiber.
Carefully melt the chocolate chips, either in the microwave or using a double boiler. Chocolate can burn quickly, so be sure to take the chips out of the heat before they are fully melted and stir until smooth.
Add the melted chocolate to the food processor. Blend until thick and smooth.
The frosting can be piped through a piping bag or ziploc fitted with an icing tip, so it's perfect for cake decorating!
Leftover chocolate chips? Make Protein Pudding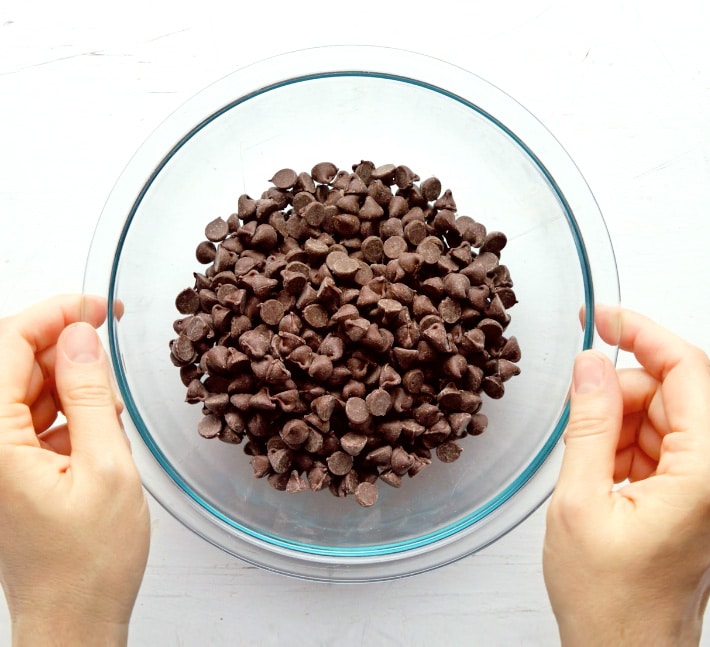 Sweet potato frosting nutrition
While chocolate chips are not exactly a health food, the sweet potato offers vitamin A, fiber, vitamin C, vitamin B, potassium, copper, and niacin.
It's also a much healthier choice than most packaged or buttercream frosting recipes, like the ones from Duncan Hines, Betty Crocker, or Pillsbury.
To compare, an equal serving of Pillsbury chocolate fudge frosting has more than twice as many calories and carbs, with three times the sugar and no fiber or protein.
Above – watch the sweet potato frosting recipe video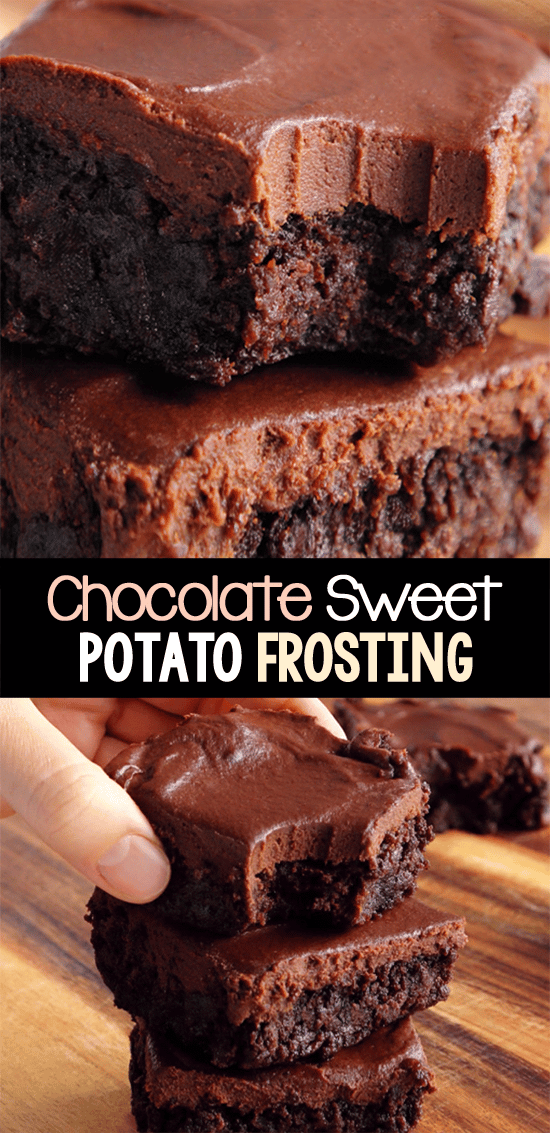 Sweet Potato Frosting
This chocolate sweet potato frosting is thick, rich, smooth, and luxuriously delicious!
Ingredients
1

large sweet potato, baked (not steamed or microwaved)

12

oz

semi sweet chocolate chips
Instructions
Let the sweet potato cool after baking, so it's not super hot. (Here is the hands-down best way How to cook sweet potatoes.) Scoop just the flesh into a food processor. Carefully melt the chocolate chips. Add them to the food processor, and blend everything together until smooth. View Nutrition Facts
Ways to use the frosting