Question:
What does marshmallow ice cream taste like?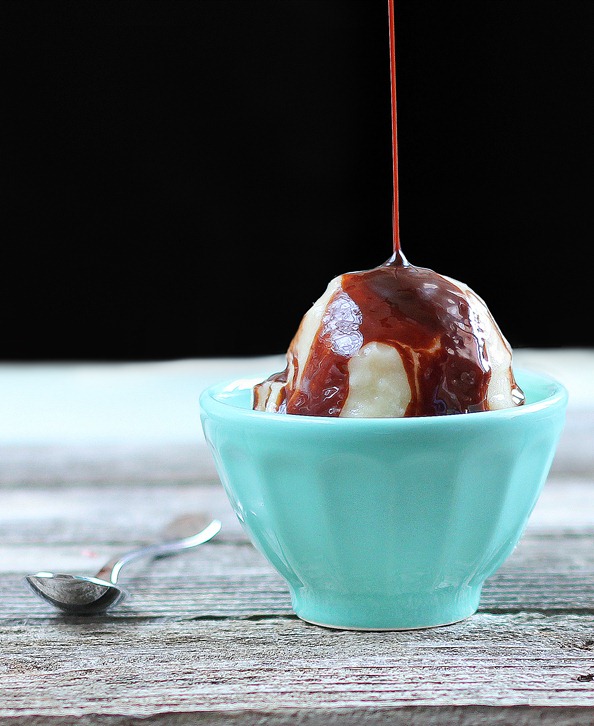 It tastes like a big, fat, gooey, sticky marshmallow.
Big, fat, gooey, sticky.
And with just 4 ingredients, it can be yours in 10 minutes flat.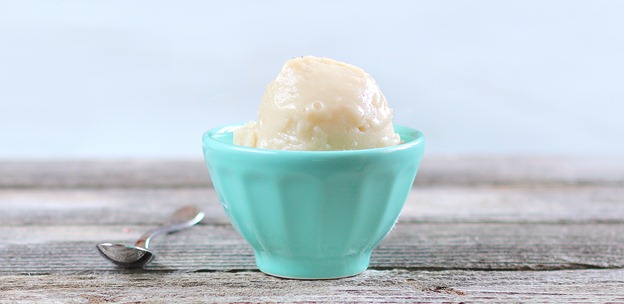 Marshmallow Ice Cream
(Adapted from Vegan a la Mode)
2 cups milk of choice
2 tsp pure vanilla extract
pinch salt
1 container Ricemellow Crème, or 10 oz marshmallows (Sweet&Sara and Dandies both make vegan marshmallows) (You could probably use 10 oz Smuckers marshmallow fluff, which—albeit high in artificial ingredients—is vegan.)
option: 1/4 cup mini chocolate chips
option: 1/2 cup graham crackers or Healthy Graham Crackers
CCK's easy version: Combine all ingredients (except optional ingredients) and stir very well, being sure to break up any clumps of the marshmallow fluff. (My version uses the fluff. See Hannah's version, below, if you'd prefer to use real marshmallows.)  If you have an ice cream maker, process according to manufacturer's directions. See "nutrition" link below if you don't have an ice cream maker. At the end, stir in optional ingredients, if using. Transfer to an airtight container, and chill in the freezer for an hour or so, until true ice-cream consistency is reached.
Or you can try Hannah's "toasted marshmallow" version (reprinted with permission from Vegan a la Mode): Heat the broiler of your oven to high and generously grease a jelly roll pan or rimmed baking sheet. Spread the marshmallow crème out in a thin, even layer or sprinkle on the marshmallows so that none overlap. Broil for 5-10 minutes, until the top is golden brown and bubbly and your kitchen smells like a sweet campfire. Keep a very close eye on the oven the whole time, because as any camper can tell you, marshmallows go from perfectly toasted and delicious to positively incinerated in no time. Cool 15-30 minutes before proceeding. Scrape the toasted marshmallow cream or plain marshmallows off the baking sheet and into your blender. Add the remaining ingredients, and puree until smooth. Transfer the base into a smaller pitcher, and chill thoroughly for at least 3 hours before churning in your ice cream machine according to the manufacturer's directions. Transfer the soft ice cream to an airtight container, and store it in the freezer for another three hours minimum, until frozen solid, before serving.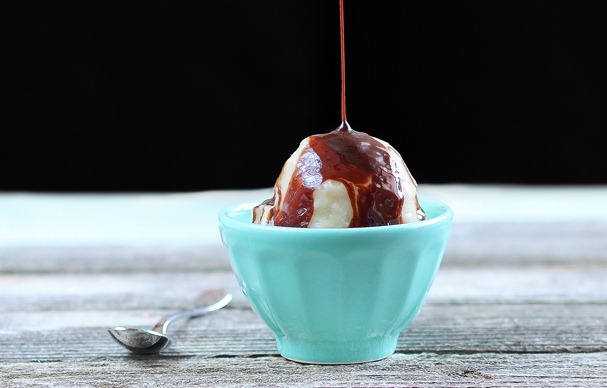 Above, marshmallow ice cream topped with "Healthy" Chocolate Syrup.
In a cute Anthropologie dish that was just three dollars!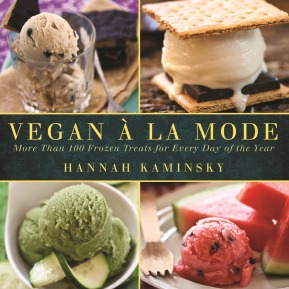 Giveaway:
Congrats to: Ellen!
And if you didn't win, you can always buy a copy of Hannah's book.