Ooh-la-la… lactobacillus!
As someone who went vegan before the Greek yogurt craze hit, I never had the chance to try Greek yogurt. So even though I never missed the taste, I did wonder why everyone was so crazy for the sour-smelling stuff! (No, I'm not allergic to dairy, so I could technically take a taste if I wanted to do so.)
However, awhile back, I wrote more about why I chose not to stray from veganism.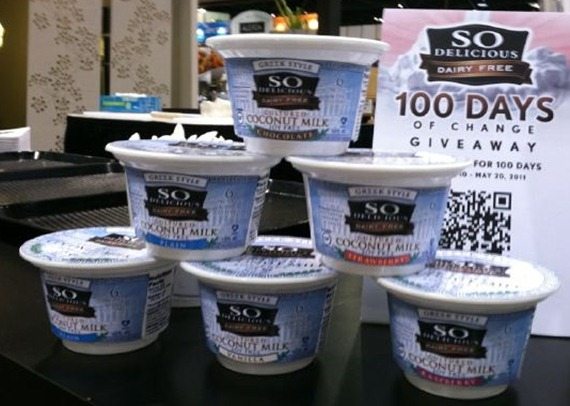 Thanks to So Delicious, vegans can now have their Coconut Greek Yogurt and eat it too: Chocolate, Plain, Strawberry, Vanilla, Raspberry & Blueberry!
Other new vegan products on the horizon: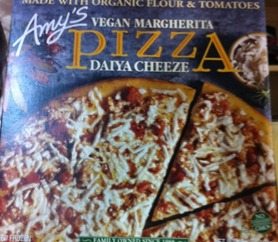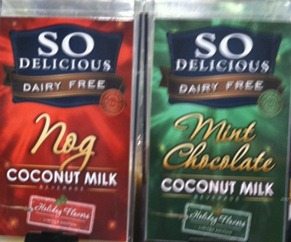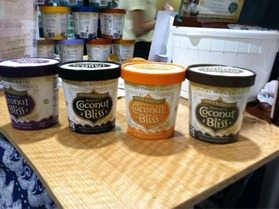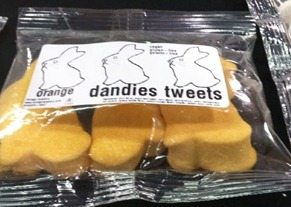 More on these, and other new products, here: New Product Alerts!
Moving on to not-so-happy news:
Most of y'all have probably heard about the magnitude-8.9 earthquake that hit Japan yesterday, killing over 1,000 people. Obviously, a lot of help is going to be needed! It can be so tempting to get overwhelmed, say "How sad," and then go back to your daily life. But please please don't! Especially in this Lenten season, try to do something to help. (I'm betting God will consider it a greater Christian sacrifice than giving up sweets! ;))
Will you join me???
I'm going to send some of this month's blog proceeds to relief organizations.
(Side note: It's important to pick a reputable charity! Do NOT just give money to someone you don't know; it's horrible, but people take advantage of tragedy to run scams.) The American Red Cross and Salvation Army (both of which are accredited by the Better Business Bureau) have announced ways to donate to the relief cause by texting. Donors can text "Japan" to 80888 to donate $10 to Salvation Army efforts.  They can visit mobilecause.com for terms and conditions and should respond "Yes" to a "Thank you" message they receive. Donors can text "Redcross" to 90999 to donate the same amount to that organization. Donations can also always be made online to www.redcross.org or www.salvationarmy.org.
And be grateful every single day. Go cuddle with someone you love. Me, I choose to hug these two troublemakers:
Thing One and Thing Two
Faces that could turn even the Grinch's heart to (vegan) butter!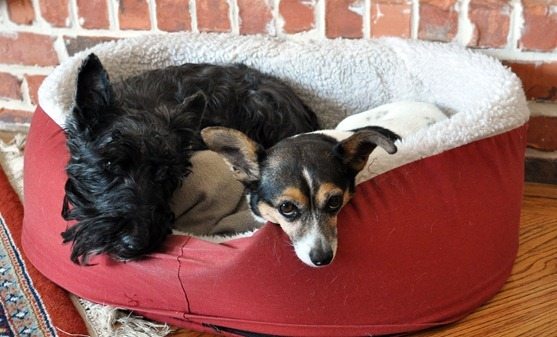 Who are you currently cuddling?
A child? A boyfriend? A bowl of oatmeal?
(Hey, I won't judge…)
If ya can't wait 'til May, here's a recipe for Vegan Greek Yogurt