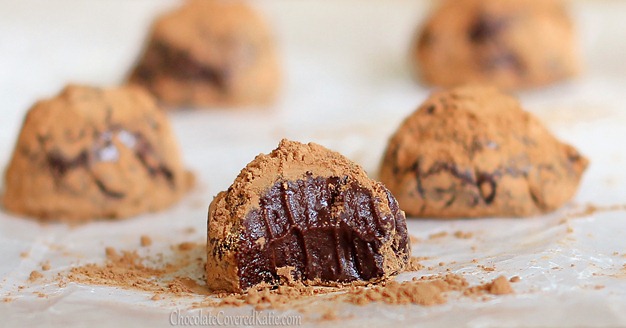 Chocolate truffles you can make in minutes…
They can even be made in the microwave. For some reason, I'd always been under the impression that preparing homemade truffles is difficult and time-consuming. Plus, most recipes call for heavy cream, which I can't eat as a vegan. But there are ways to make them using canned coconut milk, and so I decided to stop being lazy and try my hand at it this Thanksgiving.
3 ingredients & no heavy cream!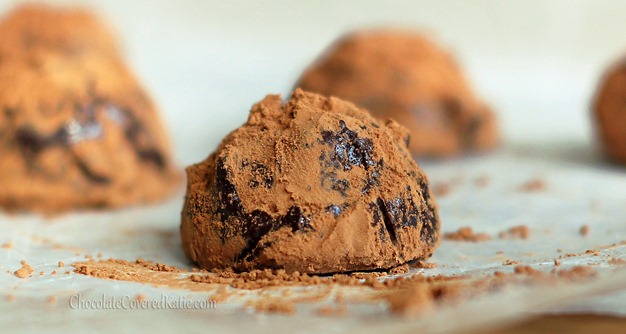 My first experiment—with the last can of coconut milk in the pantry—didn't turn out very well. It made a lovely chocolate sauce, but never firmed up enough for truffles. So, out of curiosity and necessity, I tried a second experiment with almond milk, expecting it to fail completely.
It didn't.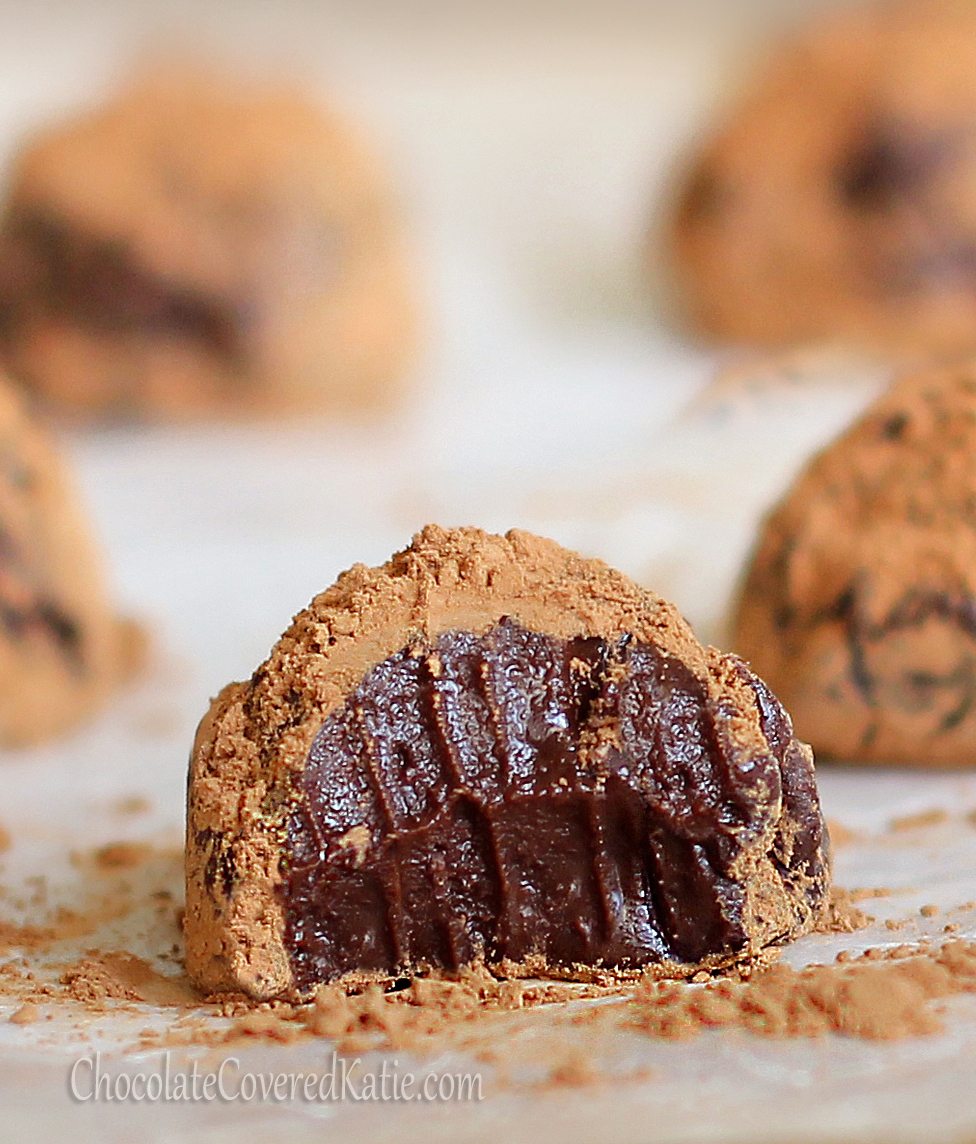 No, not at all.
Side note: does anyone else ever buy those assorted boxes of chocolate truffles, like the ones from Godiva or Russell Stover?
On special occasions sometimes, my sister and I would get a box of Godiva truffles, and our favorite part was looking through the little book that came with the box, to see all the flavors. Then we'd take a very small bite out of every single truffle before deciding which one to choose. I always liked the raspberry jelly ones best.
For More Recipes Like This: 100+ Healthy Dessert Recipes.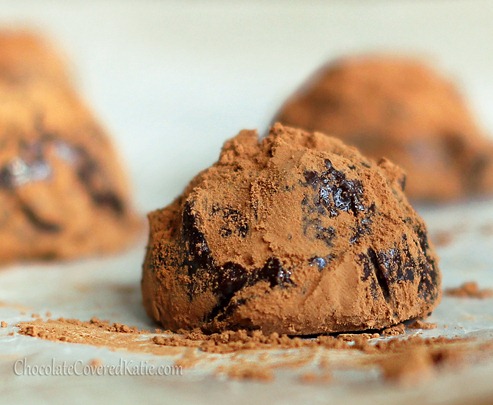 5 Minute Chocolate Truffles
(can be gluten-free)
3 oz (packed 1/2 cup) semi-sweet chocolate chips or mini chips (For a sugar-free version, see "nutrition facts" link below.)
3 tbsp milk of choice or canned coconut milk
optional: I added a tiny pinch of salt
optional few drops pure peppermint extract, if desired
If using the microwave: combine chocolate, milk, and optional salt in a microwave-safe dish, and heat 50 seconds. Stir, then heat until melted, in 10-second intervals (chocolate burns quickly), stirring after each. Now add extract if desired. Freeze at least 40 minutes, or until chocolate is hard enough to scoop out into truffle shapes with a mini cookie scoop. (Alternatively, you can freeze in candy molds.) If using the stove, heat chocolate on low until melted, stirring frequently, then proceed with the recipe as written above. I store my truffles in the freezer until just before serving. Roll in cocoa before serving, if desired.
View Chocolate Truffles Nutrition Facts
Link Of The Day: