Overnight breakfast casseroles might just be my newest favorite thing.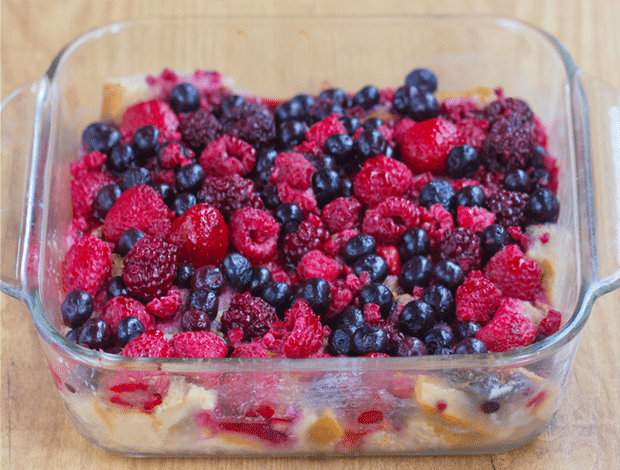 In this healthy breakfast casserole, you simply combine the ingredients in a pan, let it sit overnight, and there's barely any prep work the next day.
Just put it in the oven and go about your morning!
Overnight breakfast casseroles are also great for feeding a crowd.
Any time I'm expecting company, I'll make one up the night before guests arrive, which gives me free time to relax in the morning instead of worrying about rising early and tiptoeing around to not make any noise and wake up the guests.
Serving Suggestion: Tofu Scramble Recipe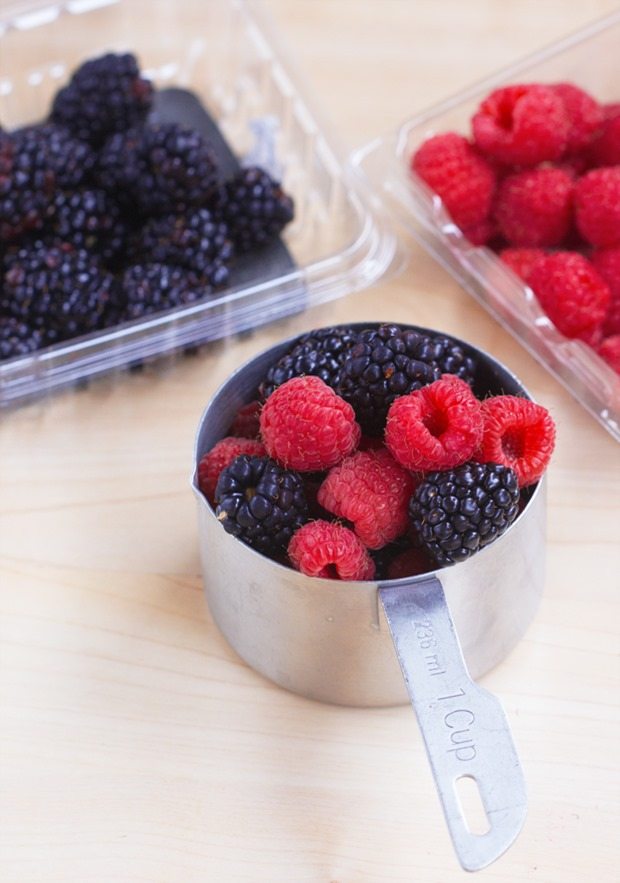 Only 5 ingredients are needed for this healthy overnight breakfast casserole.
It is delicious and simple – the best of both worlds!
For the casserole in the photos, I opted for a combination of raspberries, blackberries, and chopped strawberries. You can change it up depending on what berries you have on hand.
If you wish to use frozen berries, make sure the berries are completely thawed and that excess liquid is then drained before beginning, to prevent soggy results.


Berry Overnight Breakfast Casserole
In this healthy breakfast casserole recipe, you simply combine the ingredients in a pan, let it sit overnight, and enjoy the next morning.
Ingredients
2 1/2

cups

fresh berries

1/2

lb

thick bread

2/3

cup

applesauce

2/3

cup

milk of choice

1/3

cup

pure maple syrup,

agave, or honey

1

tsp

pure vanilla extract,

optional
Instructions
*It's best to use thick crusty bread, and let the bread sit out—uncovered—for a day before using. You technically can use sliced sandwich-type bread if you don't mind a moist and slightly gummy texture. It's still a good idea to let the bread sit out a day.

Grease an 8-inch pan. (Or double the recipe for a 9×13.) Cut the bread into approximately 1-inch pieces and layer evenly in the pan. Whisk together the applesauce, milk, maple, and vanilla (omit if using vanilla-flavored milk), then pour this mixture evenly over the bread. Spread the berries over the top, then cover and refrigerate overnight. The next morning, all you have to do is preheat the oven to 350 F, put the pan in the center rack, and bake 1 hour or until bread is lightly golden. Let sit 5 minutes before slicing.

View Nutrition Facts
More Healthy Breakfast Recipes: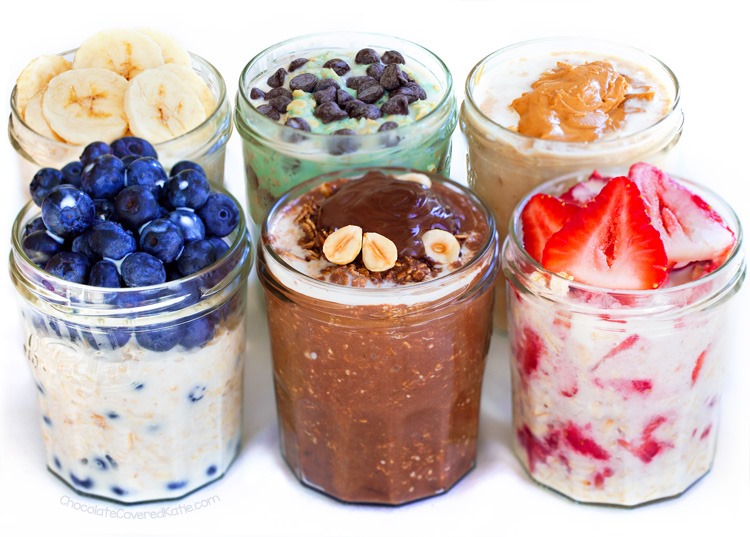 15 NEW Recipes, try a different flavor for each day of the week… breakfast will never be boring!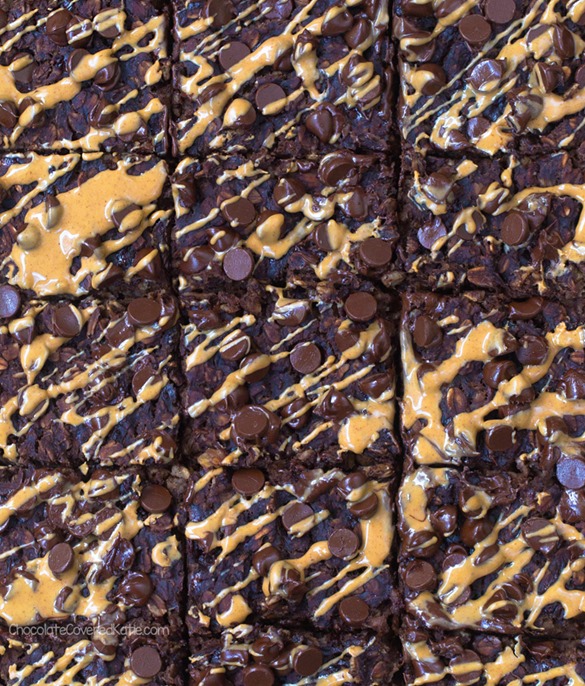 Peanut Butter Brownie Baked Oatmeal