Deliciously healthy blueberry donuts that are light, soft, and perfect for breakfast!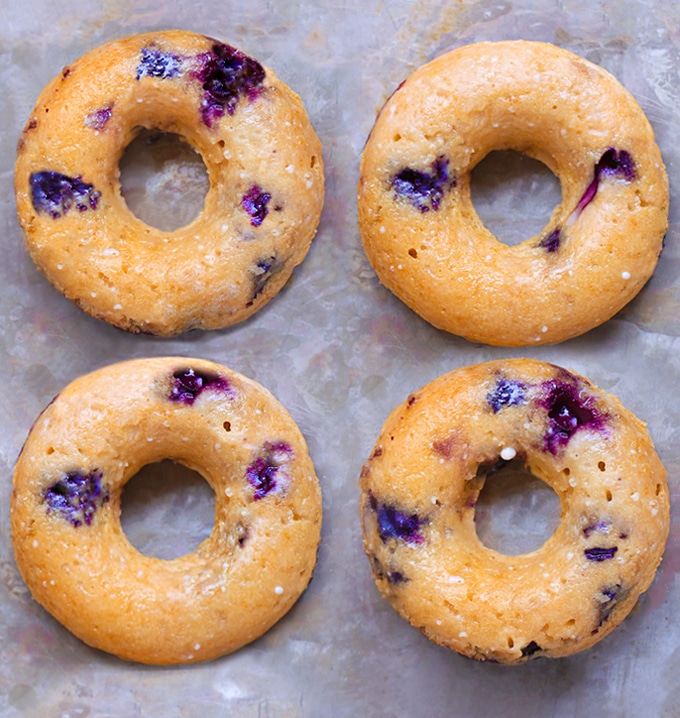 Big Fat Blueberry Donuts
Last week, my apartment kitchen magically turned itself into a donut-making factory. And I have no complaints with that.
Each morning was like going out to Dunkin Donuts…
Or really, it was like having my own personal Dunkin Donuts come to me, and I got to stay in my pajamas the whole time.
I don't know about you, but any time I get to choose between getting dressed or staying in pajamas, the pajama option will win.
It's not even a contest.
You May Also Like: Vegan Cinnamon Rolls – The Easy Recipe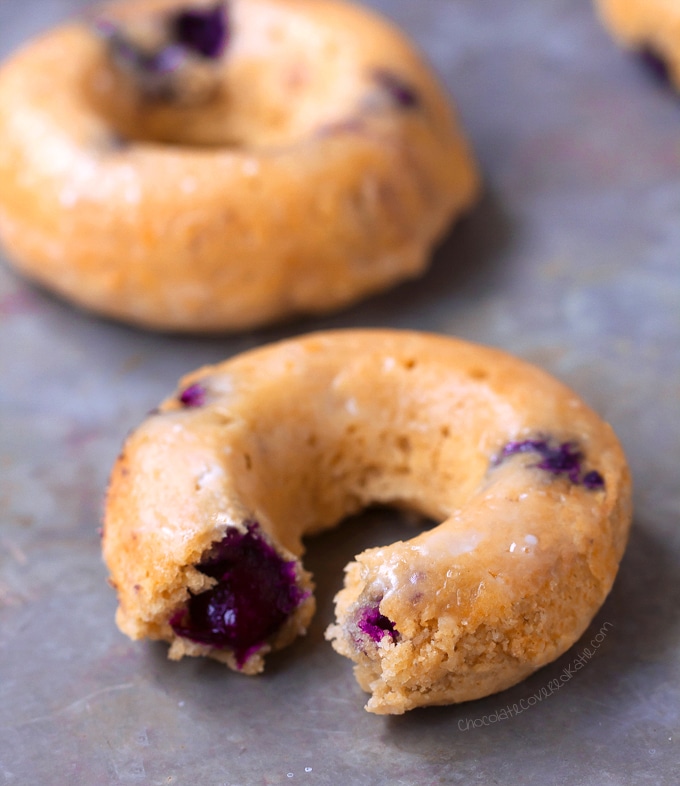 The only hard part about having Dunkin Donuts in your kitchen is that you have to choose:
Do I want a peanut butter donut today?
Or one that is dripping with maple glaze?
Maybe I want a chocolate donut with sprinkles?
Or a big, fat blueberry muffin in donut form.
Yes, today I think I will go with the blueberry muffin.
*For low carb, try these Keto Blueberry Muffins instead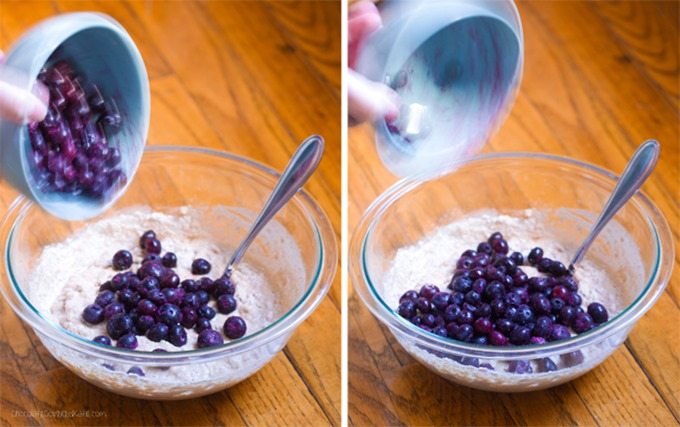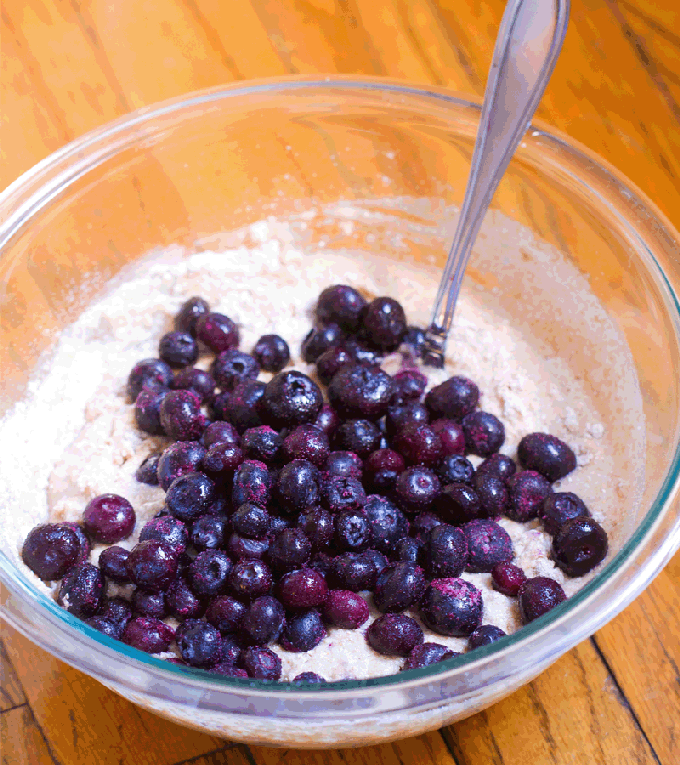 So about these healthy blueberry donuts…
Due to popular reader demand, I made the donuts refined-sugar-free this time, so you don't need to use any granulated sugar here.
None of the refined sugar, all of the deliciousness.
Vegan baked donuts that can be whole-grain or even gluten-free.
Katie's Kitchen > Dunkin Donuts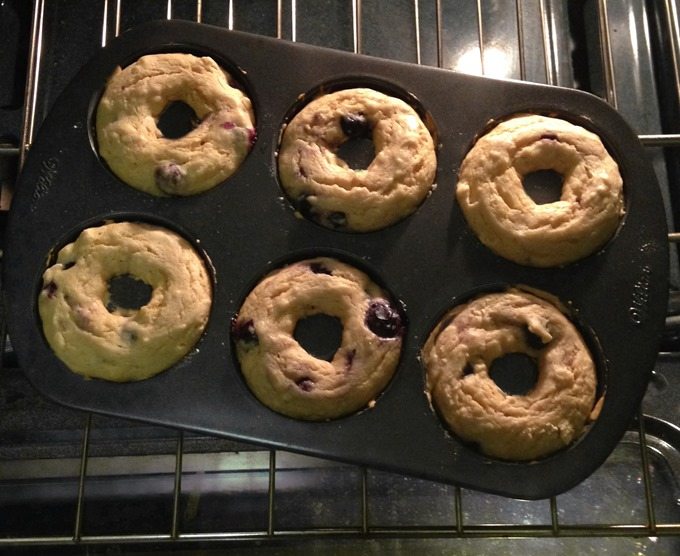 P.S. Do these pictures look familiar?
I know people love seeing in-process photos, but my kitchen is so dark that I have to go over to another part of the apartment to get enough light.
Once the liquid begins reacting with the dry ingredients in baked goods, my goal is to get that batter into the oven ASAP!
So I try to reuse in-process photos if the batter looks the same.
The batter above is actually blueberry sour cream coffee cake…
Hmmmm now I am wondering about how Blueberry Sour Cream Coffee Donuts might taste.
Back to the kitchen donut factory!!!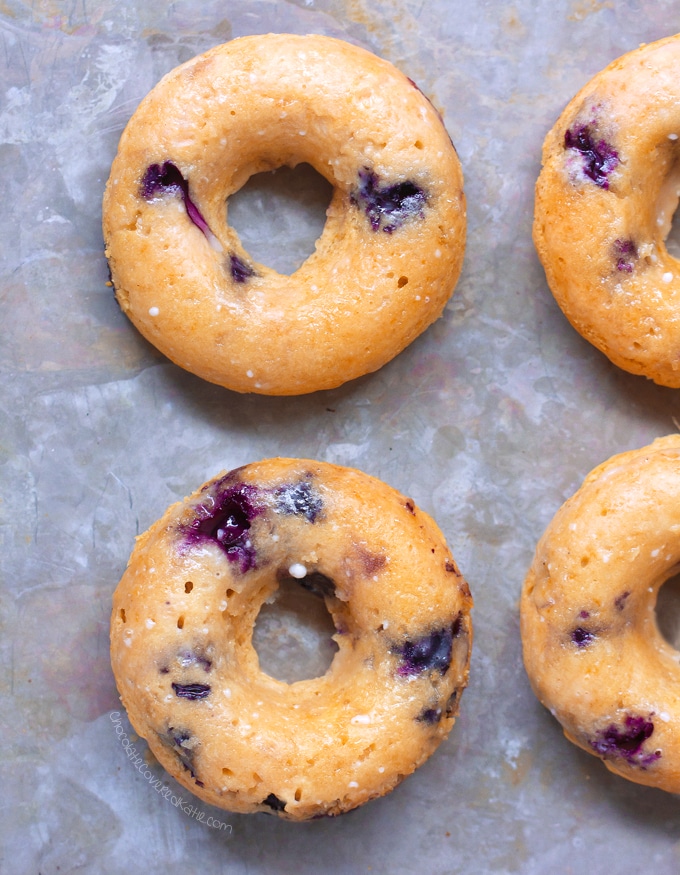 For many more donut flavors, be sure to check out these recipes for Vegan Donuts.


Blueberry Baked Donuts
These soft homemade blueberry donuts are a delicious healthy breakfast recipe.
Ingredients
1/4

cup

milk of choice

1

tsp

white or apple cider vinegar

1/4

tsp

pure vanilla extract

1/3

cup

pure maple syrup or agave or honey

3 1/2

tbsp

oil – If you don't mind fat-free texture

you can use applesauce

1

cup

flour,

loosely packed (works with all-purpose, spelt, or bob's gf)

1/4

tsp

salt

1

tsp

baking powder

optional pinch cardamom or cinnamon

1/2

cup

blueberries,

fresh or frozen-thawed (60g)
Instructions
Combine first 5 ingredients, and set aside. Grease a donut pan (like this one on Amazon) OR mini muffin pan, and preheat oven to 350 F. Stir together all remaining ingredients except berries, then pour wet into dry once oven is preheated, and stir until just evenly mixed. Don't overmix. Either stir the blueberries in very carefully so they don't break and turn everything purple, or press them in after portioning the batter into the pan. Bake 10-12 minutes (depending on flour used), or until donuts have risen and batter is no longer wet. Let sit 5 minutes before removing from the pan. Frost with a basic glaze or even straight-up coconut butter, which is my favorite!View Nutrition Facts
More Healthy Breakfast Recipes: