With these healthy and portable chocolate breakfast oatmeal cupcakes, you cook just ONCE and get a delicious breakfast for the entire month!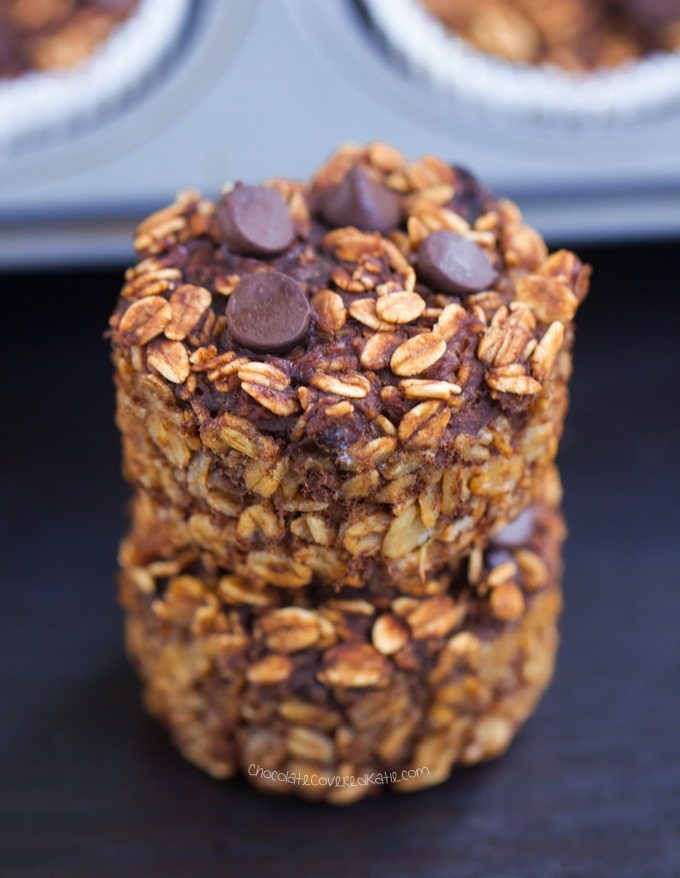 These healthy breakfast cups are great for meal prep!
The original, non-chocolate version of the oatmeal breakfast cupcakes is one of my most popular recipes… maybe even the most popular recipe on my entire website.
It went viral one day about two years ago (such a crazy day when that happened) and has been a huge reader favorite ever since, currently with over 1 million facebook shares and counting!
Here's The Original Version: Breakfast Oatmeal Cupcakes – Reader Favorite Recipe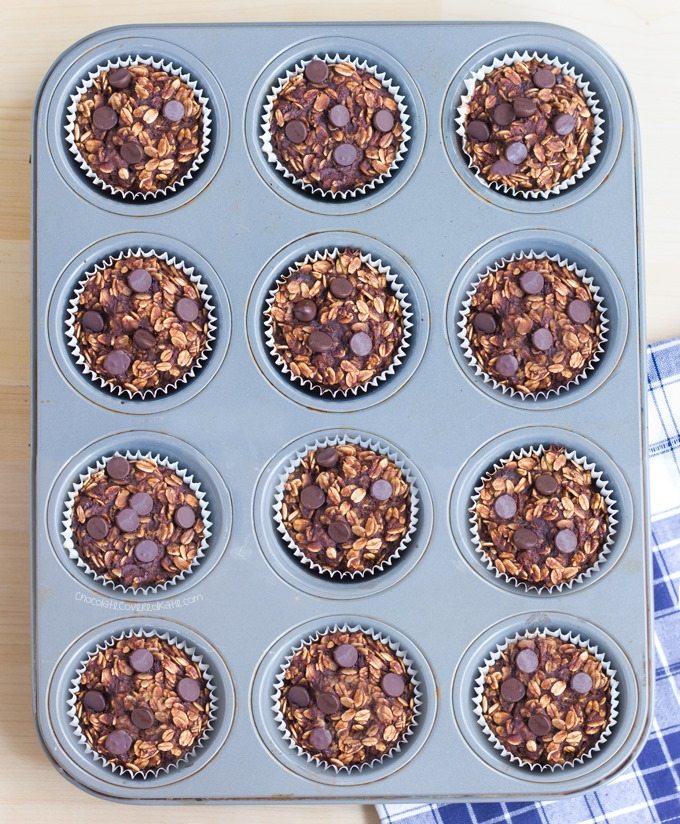 I'm not sure why it's taken me over two years to come out with a chocolate version, but better late than never, right???
These breakfast cupcakes to go are an easy and nutritious recipe loved by both kids and adults.
Just like the original version, they can be vegan, dairy-free, gluten-free, oil-free, and even sugar-free.
They are perfect for an on-the-go breakfast or portable snack, and you can customize the basic recipe by adding in whatever you have on hand, such as shredded coconut, chopped walnuts, or a generous handful of mini chocolate chips!
Also Try These Easy Cinnamon Rolls – Just 4 Ingredients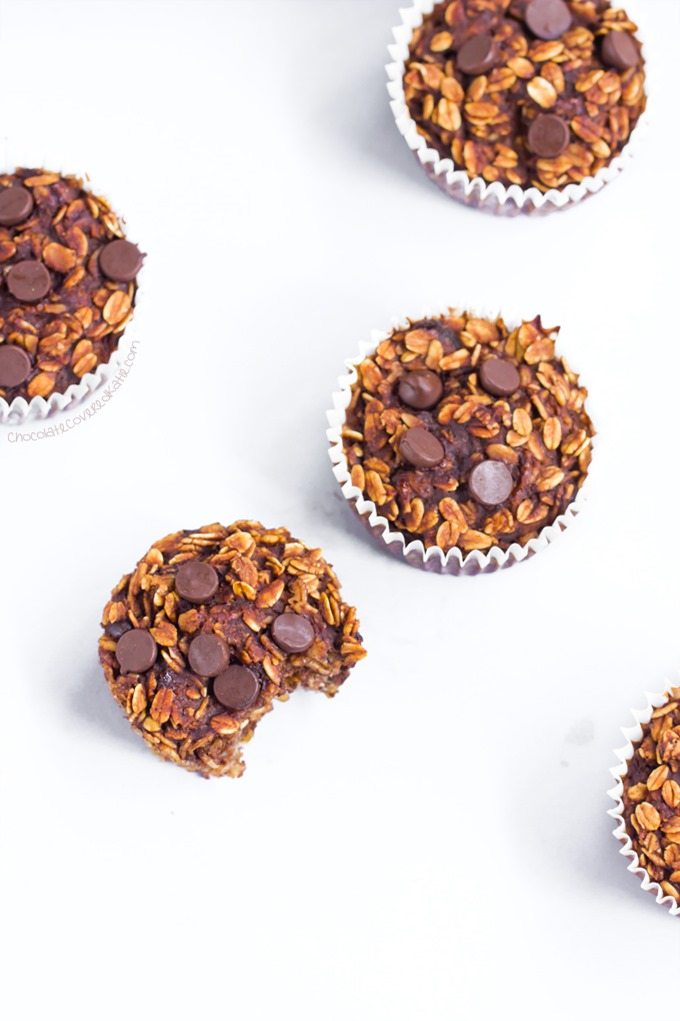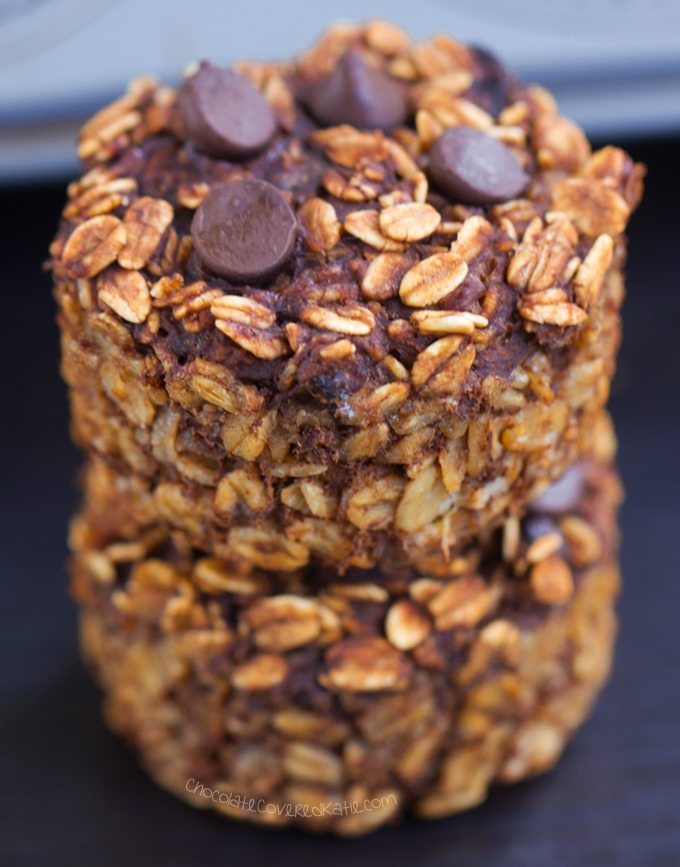 Serve them with a fruit smoothie or this Whipped Coffee Recipe for a quick and easy breakfast.
Leftovers can be stored in the fridge for a few days, or you can also freeze leftover chocolate breakfast oatmeal cups for up to a month, so you'll always have a healthy breakfast on hand.


Chocolate Breakfast Oatmeal Cupcakes
These healthy and portable chocolate breakfast oatmeal cups are a great way to meal prep for breakfast.
Ingredients
2 1/2

cups

rolled oats

1 1/4

cup

mashed over-ripe banana

(or sub roasted sweet potato)

1/4

cup

pure maple syrup or honey,

or pinch uncut stevia

2/3

cup

water

(and an additional 1/4 cup if using stevia)

2 1/2

tbsp

oil,

nut butter, OR more banana

1 1/2

tsp

pure vanilla extract

1/2

tsp

salt

1/4

cup

cocoa powder

chocolate chips as desired,

and feel free to add nuts or chia seeds, raisins, shredded coconut, etc.
Instructions
*Feel free to double the recipe! Preheat your oven to 380 F. Line 11-12 cupcake tins. In a large bowl, mix together all dry ingredients. In a separate bowl, whisk together all wet (including banana). Stir wet into dry, then pour into the liners. Bake 21 minutes, then don't open the oven door but turn off the oven and let the cupcakes sit in the closed oven an additional 10 minutes. Let cool – If you don't eat the cupcakes until the next day, the flavor will intensify and the liners will also peel off much more easily. Store leftovers in the fridge for up to a week, or freeze for up to 2 months.

View Nutrition Facts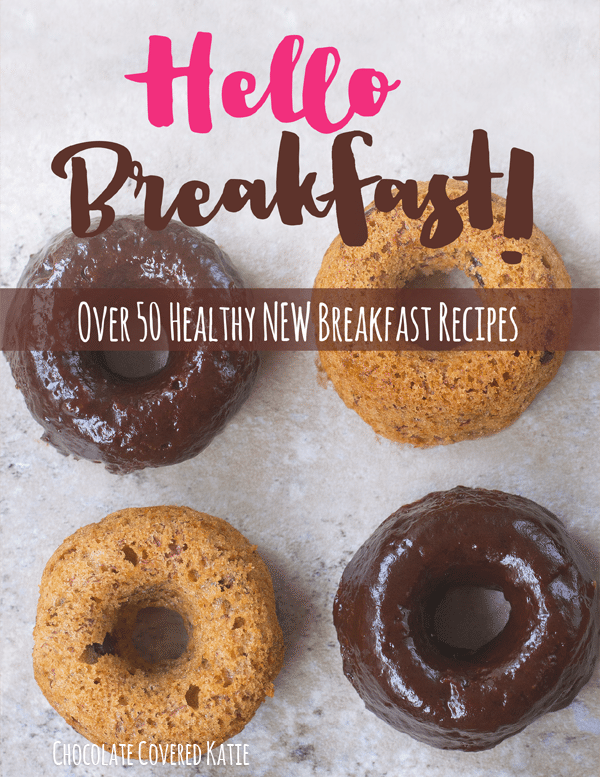 More Healthy Breakfast Recipes