These bars are like the lovechild of a brownie and a chocolate chip cookie! 

Gooey, fudgy, rich, decadent, peanut buttery, chocolatey, melt-in-your-mouth chocolate chip brownie bars – I could go on with adjectives, but you really need to try them to understand!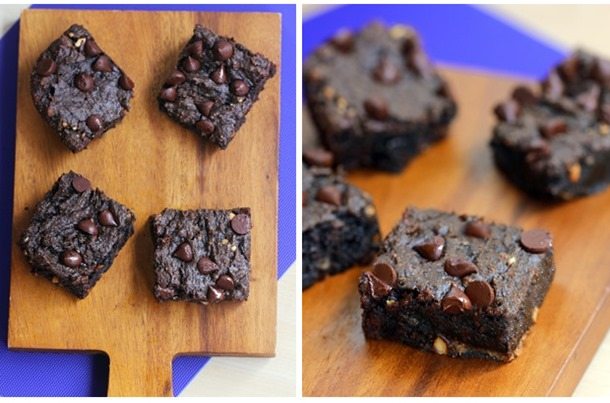 This recipe was created to say thank you.
I found out last week that my book made the list of Amazon's Top 20 Best Cookbooks Of 2015. Seeing my name included on that list when I opened the email was such a shock… I think I probably screamed… and maybe scared the neighbors… I can't stop smiling… and still can't believe it!!!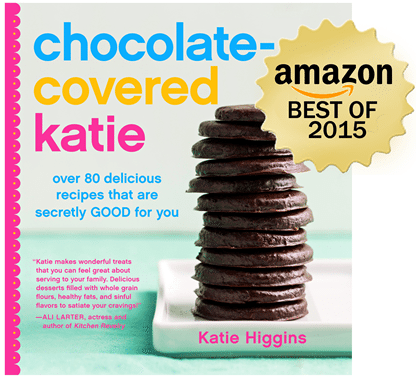 Please forgive me for mentioning the book again…  there is no way I can keep this exciting news to myself! Making Amazon's Top 20 Cookbooks of the year is by far one of the MOST exciting things to happen in all the time I've been blogging. And I can't ever thank you enough.
Before the book came out, my publisher had warned me that because not everyone eats dessert, cookbooks with only desserts rarely sell as well as non-dessert books and that I should keep this in mind and not get my hopes up too far. Neither of us ever expected this amount of incredible success; we have been stunned at how many people have been buying the book.
It's completely crazy!!!!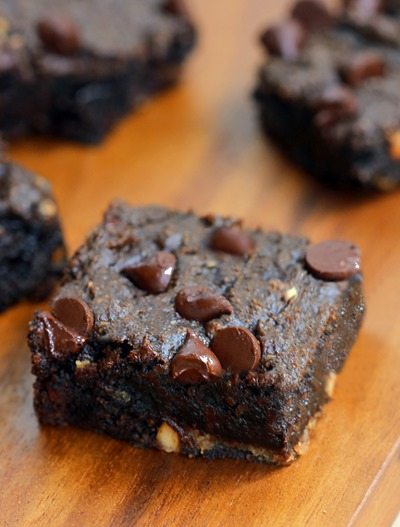 Words are failing me once again, and therefore I wish to express my thanks to you all in my usual favored way: through—what else?—dessert!
Thank you to everyone who reads this blog.
Thank you to everyone who has ever made one of the recipes or mentioned the site to a friend.
Thank you to everyone who has bought the book.
But mostly, thank you to everyone simply just for reading. I know full well it's because of YOU that I'm able to do what I love every day, and I never want to take that for granted. I wish I could send a batch of chocolate chip brownie bars to each of you as a thank-you for making this all possible. Thank you again and again and again. Thank you, a million times over. ♥

Okay, brownie time!

Gooey Chocolate Chip Brownie Bars
Adapted from Chocolate Chip Zucchini Bars 
Gooey Chocolate Chip Brownie Bars
Yield:
12-16 (the photographed bars are cut into 16)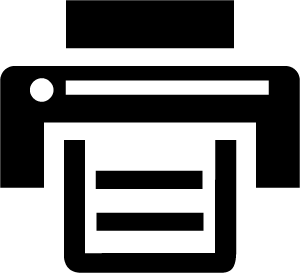 Print This Recipe
[mrp_rating_result show_count="false" show_rich_snippets="false"]
Ingredients
1/3 cup unsweetened applesauce
1 cup peanut butter OR allergy-friendly alternative
1 tsp pure vanilla extract
1/4 cup plus 2 tbsp flour (almond flour, white, spelt, sorghum, oat, and Bob's gf all work here)
1/4 cup plus 2 tbsp cocoa powder
2/3 cup sugar or xylitol
1 1/2 tsp baking soda
1/8 tsp salt
1/2 cup mini chocolate chips (mini are best, but regular will also work)
optional chocolate chips for the top
Instructions
Preheat oven to 350 F and grease an 8×8 pan. Set aside. In a large mixing bowl, stir together the first 3 ingredients until smooth. Add all remaining ingredients, and stir. Only if it's too dry after stirring to resemble a thick brownie batter, very slowly add a little milk of choice (or water) until the desired texture is reached. Smooth evenly into the prepared pan, then press in some extra chocolate chips if desired. Bake 20 minutes, then remove from the oven. It will look a little undercooked, so do not touch the pan for at least 15 minutes. After this time, it will have firmed up and you can cut without crumbling. After a day, leftovers should be stored in the fridge for freshness.
Links Of The Day: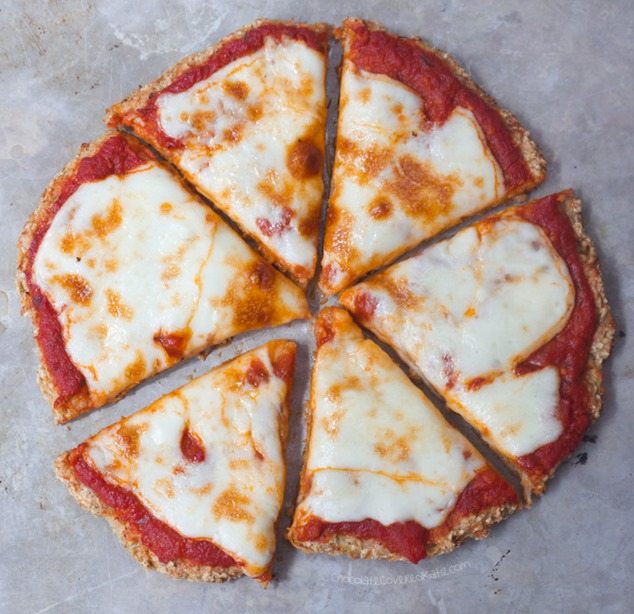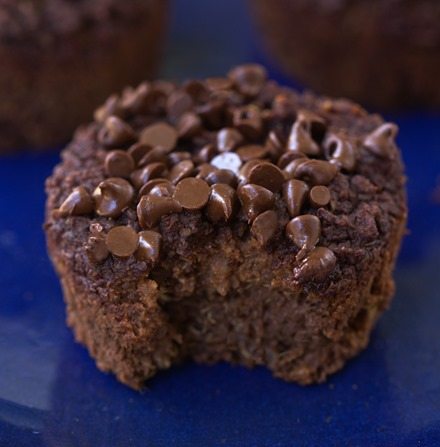 Chocolate Quinoa Breakfast Cups, from the Hello Breakfast Cookbook