Way yummier than a whoopie pie!
Love and Basketball
Last Sunday, a local basketball team won their game. No big deal? Happens every day? True. But in this case, the team was the Dallas Mavericks, and the win just so happened to make them NBA champions.
Normally, I don't follow basketball. (Hockey is my sport!) However, when it's your city's team in the finals, you can't not get excited. It also offers a good excuse to throw a party. And my friends always jump at the chance for a party.
For our "Mavs-watching" party, I made these cookies.
As usual, they were gone almost before I put them down. Seriously, these cookies do not taste healthy. (I know, I say that about a lot of my recipes… but that's only because it's true!)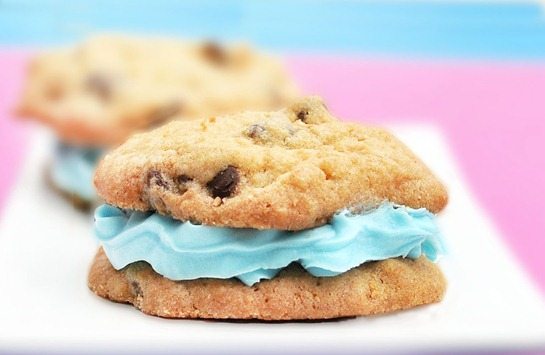 Above, my Guilt-Free Chocolate Chip Cookies.
I left most of the cookies plain. But as I was packing them up, I just couldn't resist having a little fun. And everyone knows that, in the language of food, the word for fun is frosting. (You didn't know? Well now you do!)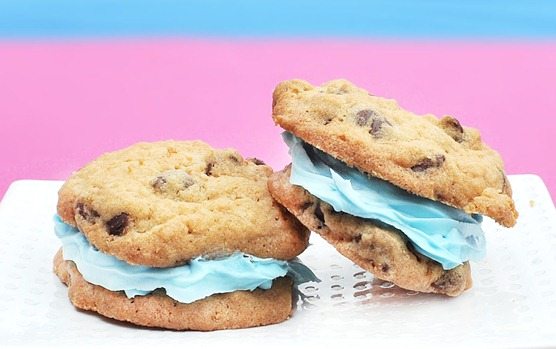 Chocolate-Chip Sandwiches!
All it took was food coloring and this surprisingly-vegan frosting.
Okay, so the cookies weren't really healthy anymore. Eh, but who needs health when you have frosting? (And, as earlier stated, most of the cookies were left unadorned. These few were just for fun!)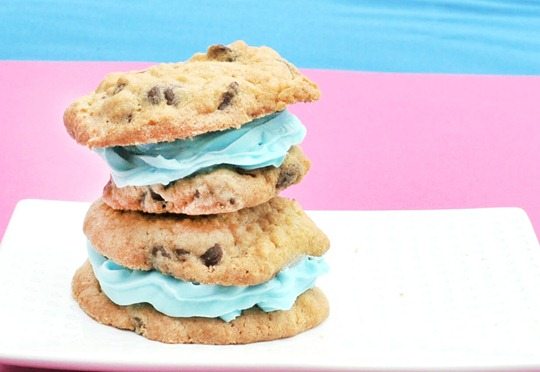 Cookie Sandwich Ideas
(For your gastronomical pleasure)
peanut butter
vegan ice cream
Or maybe even marshmallow fluff (Smuckers is vegan) and chocolate chips? Who needs s'mores when you can have cookies? Cookies > graham crackers, yes?
Question of the Day:
What would be in your ultimate cookie sandwich?
Pumpkin? Peanut Butter and Jelly? I just got a new idea that involves bananas. Stay tuned!!