Look closely…
What do you see in this photo?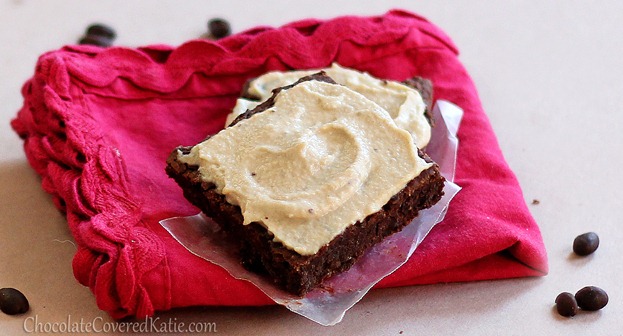 Do you see…
A. unicorns and rainbows?
B. flying puppies?
C. Brownies iced in thick fudgey frosting, without ANY butter or sugar?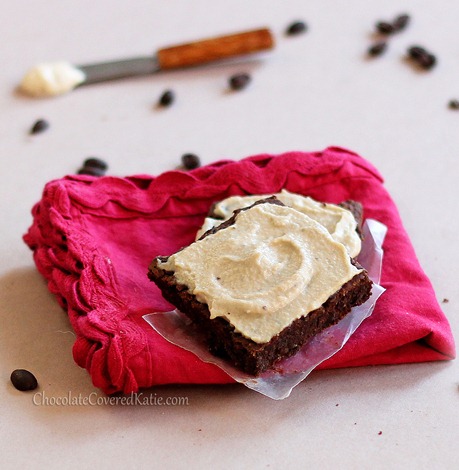 Hopefully you see the third choice: a decadent coffee fudge frosting recipe that is made without powdered sugar and without butter or shortening. Yet it is super rich and creamy—the perfect topping for any cake or brownies!
Above: used as frosting for my Black Bean Brownies.
Side note: If you chose answers A or B (the unicorns or puppies), it might be a good idea to talk to a psychologist about this. Or maybe an eye doctor…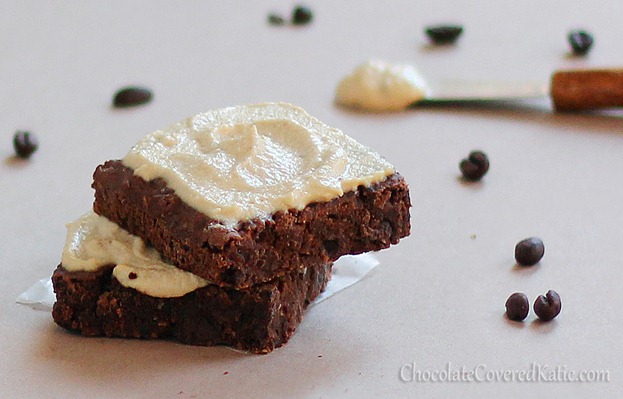 You won't miss the butter.
Promise.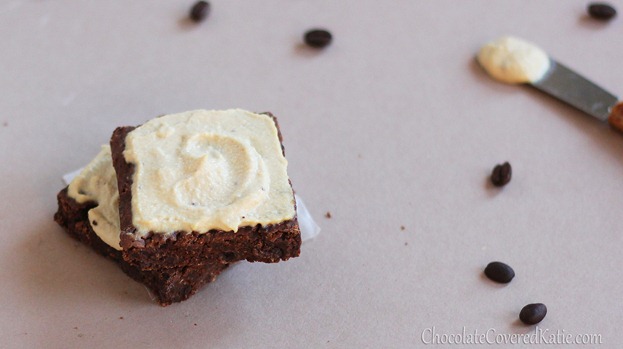 Coffee Fudge Frosting
1 cup raw cashews or macadamia nuts (110g)
1/4 cup + 3 tbsp espresso or strong coffee
very scant 1/4 tsp salt
1/2 tsp pure vanilla extract
2 tsp pure maple syrup
1/8 tsp uncut stevia OR 4 tbsp powdered sugar (or simply increase the maple syrup to 4 tbsp, and decrease coffee to 1/4 cup)
Place the nuts in a cereal-sized bowl and cover with water. Let sit at least 6 hours, or overnight. Drain the liquid, then combine all ingredients in a small food processor or blender until super-smooth. (I actually used my Magic Bullet for this. If your food processor is too big, you might need to double the recipe for smoother blending.) For all substitution notes, see the nutrition link below: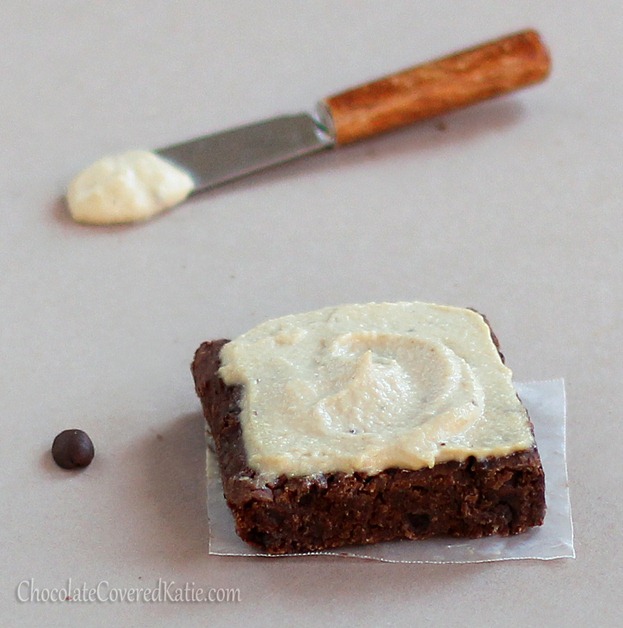 Do you wear glasses at all?
When I was little, I wanted to wear glasses so badly. My optician uncle sent us pairs of fake glasses, and my sister and I actually wore them to school for a few months. Now that I do sometimes wear glasses, for far distances and driving, I wish I didn't need them. It's especially difficult to remember to bring them shopping, and I'm constantly losing them!
Link of the Day: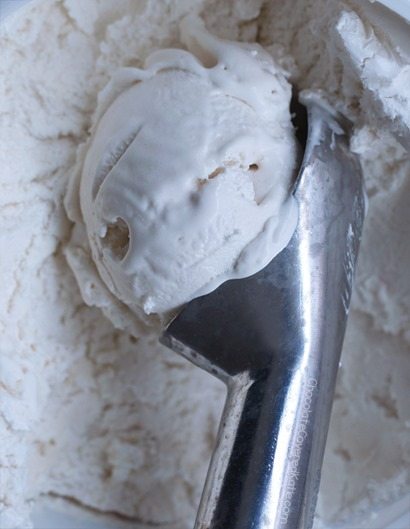 Coconut Ice Cream – 5 New Recipes