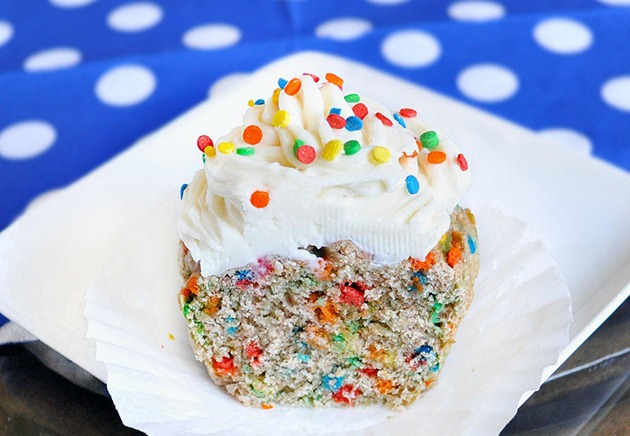 Happy 2012!
Did you stay up 'til midnight this year?
I had a really low-key Sunday to make up for a crazy New Year's Eve the night before. Since our party wasn't starting until ten, Emily and I offered to babysit the two sweetest children in the universe so their parents could go out for dinner.
Normally, I don't like to babysit–and I can count on one hand the number of times I've done it since high school—but these girls are a joy to watch. It's like hanging out with friends, and they love to bake and taste-test for me!
The last time I babysat, we made Fairy Dust Ice Cream.
Saturday, sprinkles took center stage again: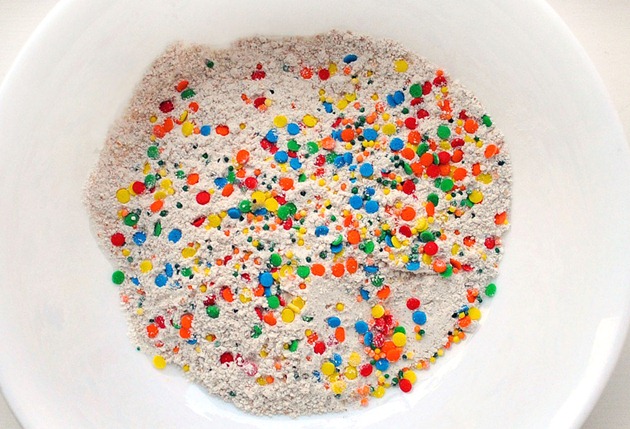 We "pretend" celebrated New Year's at 8 o'clock. We blew paper horns, drank sparkling apple cider, and the girls ate their cupcakes: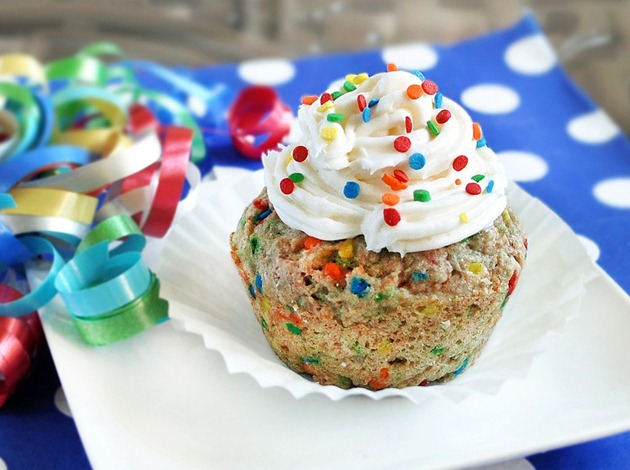 Single-Lady Funfetti Cupcake
(makes just one cupcake)
3 tbsp flour (30g) (See directions for flour notes)
heaping 1/16th tsp salt
1tbsp applesauce, oil, pre-melted vegan butter, or a combo (Try coconut oil. I also like 13g sbl.)
1tbsp plus 1 tsp liquid (milk of choice, or water)
1/4 tsp vanilla extract
1/4 tsp baking powder
2 tsp sprinkles (or more or less, as desired)
Sweetener (Try 1 tbsp sugar or 1 packet stevia. If you use liquid sweetener, cut back on the other liquid.)
Directions: Preheat the oven to 330 degrees. Mix the ingredients and pour into an oiled (or sprayed) muffin pan. Smooth top of batter. Cook for 12-15ish minutes. (Alternatively, you can cook this in a microwave.)
See the following for Calories and Nutrition Facts.
Notes on flour: I especially like the single-lady cupcakes with spelt flour. But you can use white flour, whole-wheat pastry, or even Arrowhead Mills gluten-free. (Also, if you've never done fat-free baking: subbing all the oil in a recipe for applesauce will give you a gummier result. Still yummy, but much denser than your traditional cupcake with oil.)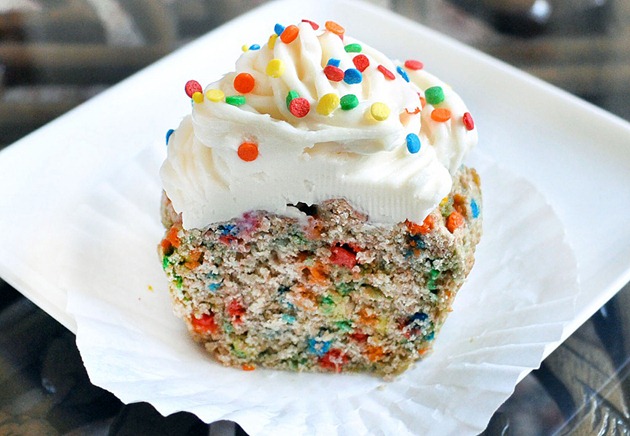 Questions of the Day:
This New Year's Eve, did you…
Stay up until midnight?
Watch the ball drop in Times Square?
Eat any lucky foods, such as lentils or greens? Or sprinkles. They're lucky, right?
For more sprinkles: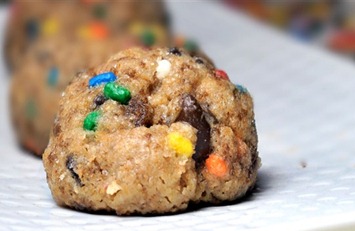 Here's a link to My Funfetti Recipes.
I did end up making a dessert for the New Year's Eve party as well. That recipe will be tomorrow's post… Hope you like cookie dough! 🙂