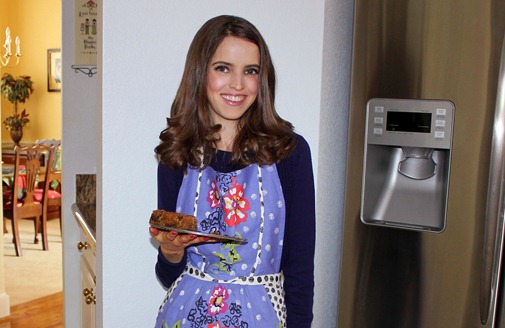 Woke up really early Friday.
I couldn't sleep; I was too eager for the television feature.
(If I've been talking about it way too much, please forgive me! I'm just so excited!) And so I went for a run in the dark (in shorts, because it was an insanely-warm 63 degrees. Last year at this time, we were under almost a foot of snow and ice!).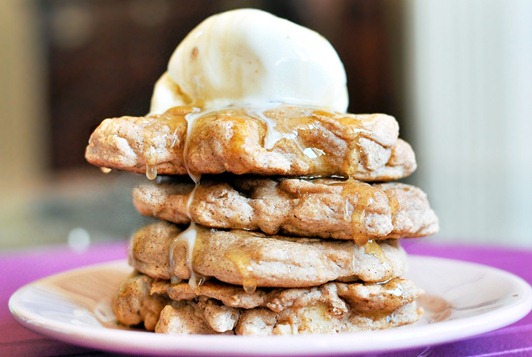 Post-run breakfast was amazing: Apple Pie Pancakes.
These pancakes really do taste like you're eating an actual slice of apple pie! I usually make pancakes up in bulk and freeze leftovers so I don't have to cook when I'm in a rush. And Friday I was definitely in a rush, needing to shower, change, and drive to my parents' house where the news crew would be filming. (The kitchen in my condo is tiny, so I decided it'd be better to film in their kitchen.)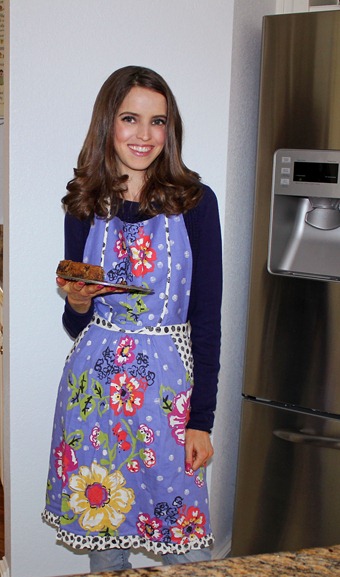 I listened to everyone's suggestions to keep it simple, stay away from white and red, and wear something that reflects the upbeat tone of my blog (hence the frilly Anthropologie apron).
Deciding what to make on tv was a no-brainer: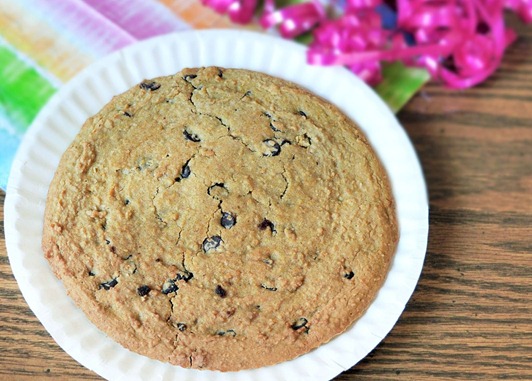 ………………………………….Chocolate-Chip Cookie Cake
The entire filming process took less than an hour, and Shelly Slater (the news reporter) was so incredibly nice. I completely forgot to feel nervous… although now I'm apprehensive, waiting for the feature to air!
If you're in the area surrounding Dallas/Ft. Worth, or even Oklahoma, you can see the story on Channel 8's 5 o'clock news tonight. (I'm nervous telling you all this, because I haven't seen it yet. I really hope I don't look ridiculous on live tv!)
Question of the Day:
If you had the chance to cook on tv, what ONE dish would you make?
I thought about making my Hot Chocolate Fudge Bites.
But somehow, a cookie pie seems much more fancy-schmancy. Maybe I'll make hot chocolate fudge bites when I have my own television show ;).
Dream…