How to make your own homemade oatmeal muffins from scratch, with just a few basic ingredients!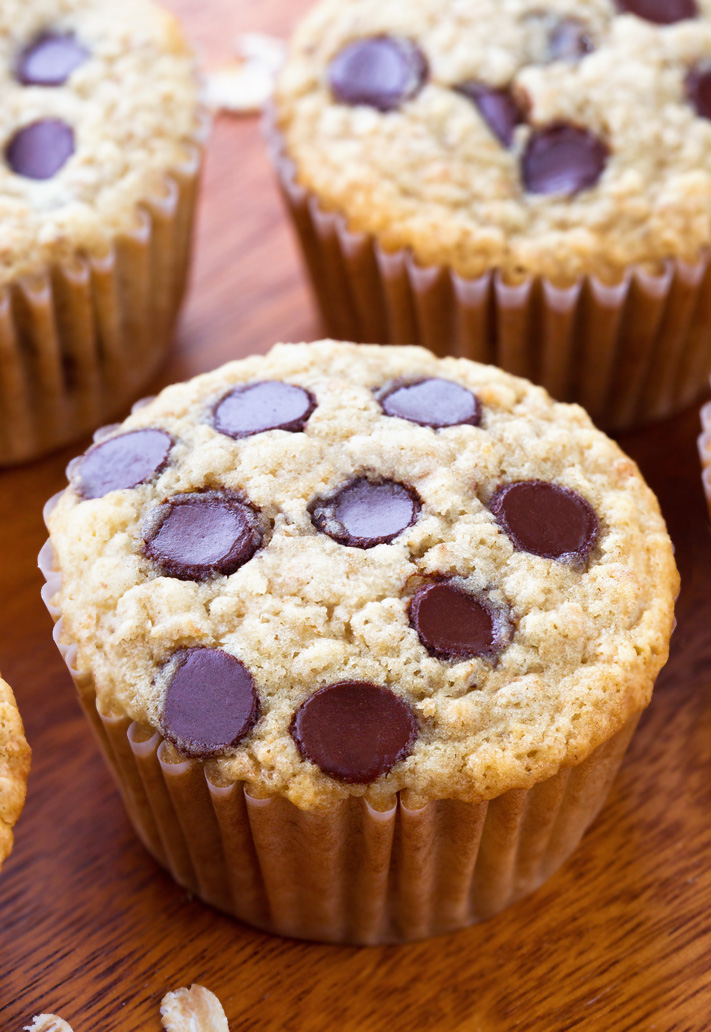 Easy Oatmeal Muffins
Need a fun and kid-friendly baking project to try this week?
These simple muffins are such an easy healthy breakfast or snack idea – and you probably already have all of the ingredients in your pantry!
You May Also Like: Chia Pudding Recipes – 5 Flavors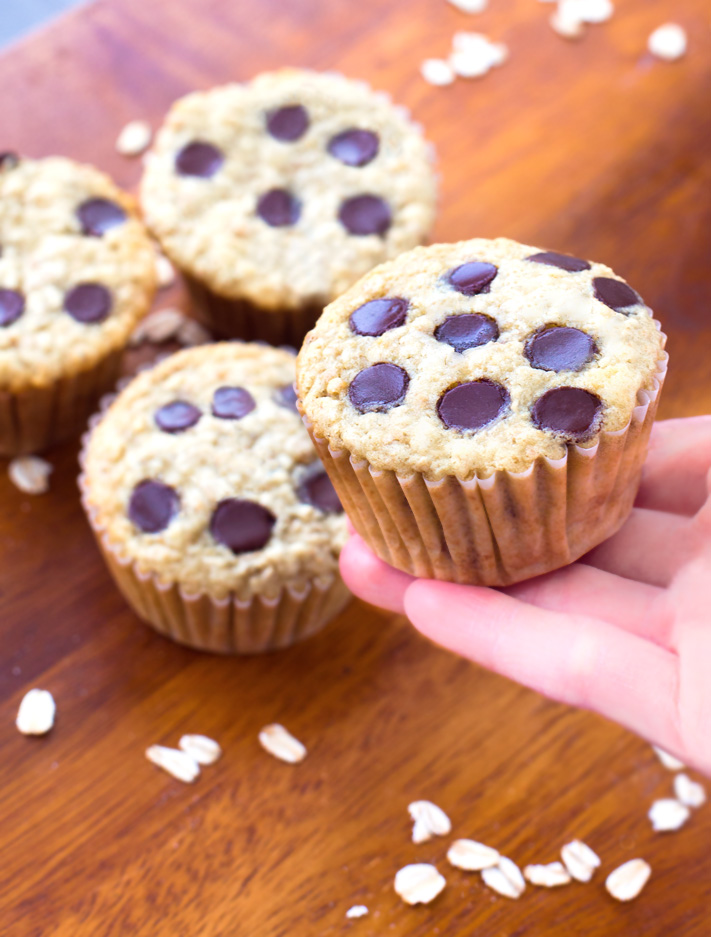 Vegan
Gluten Free
Kid Friendly
Egg Free
Dairy Free
Nut Free
And SUPER EASY to make!
Leftover Oatmeal? Make Overnight Oats – 15 Recipes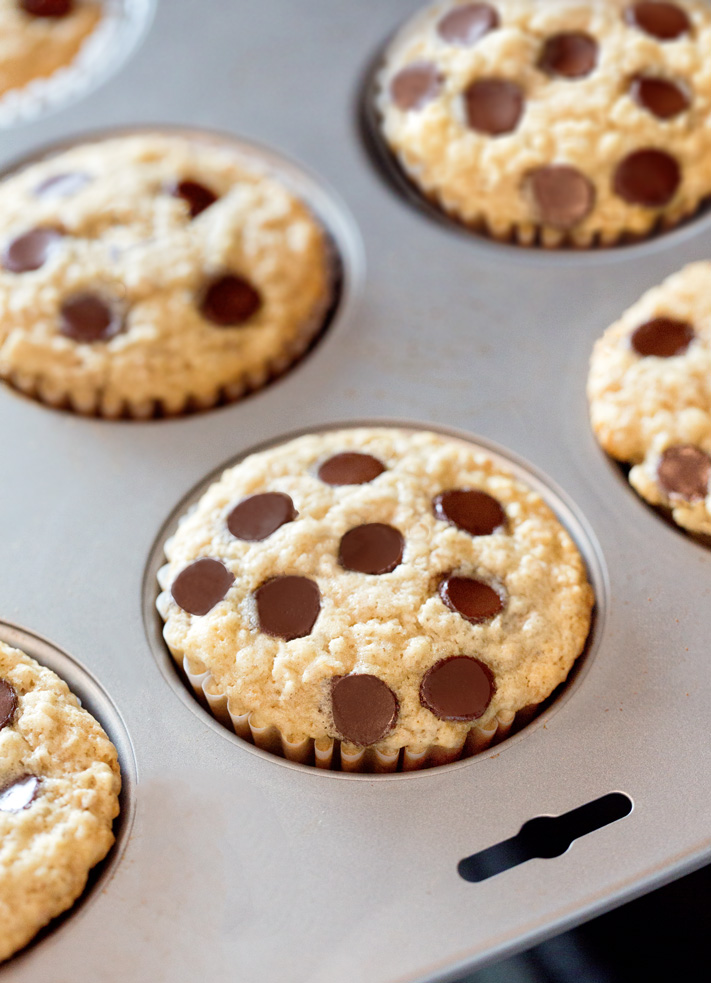 Vegan Oatmeal Muffin Flavors
Peanut Butter Oatmeal Muffins: Use 1/4 cup softened peanut butter in place of the oil.
Oatmeal Banana Muffins: Use oat flour in this recipe for Banana Muffins.
Cinnamon Oatmeal Muffins: Add 1/2 tsp cinnamon to the batter before baking. You can also roll the muffins in cinnamon sugar after they cool if desired.
Oatmeal Blueberry Muffins: After stirring the batter, add 1/2 cup blueberries and stir very gently, so as not to break the berries.
Chocolate Chip Oatmeal Muffins: Add 3/4 cup chocolate chips or mini chocolate chips to the batter. You can also press a few chocolate chips into the top of each muffin right before baking.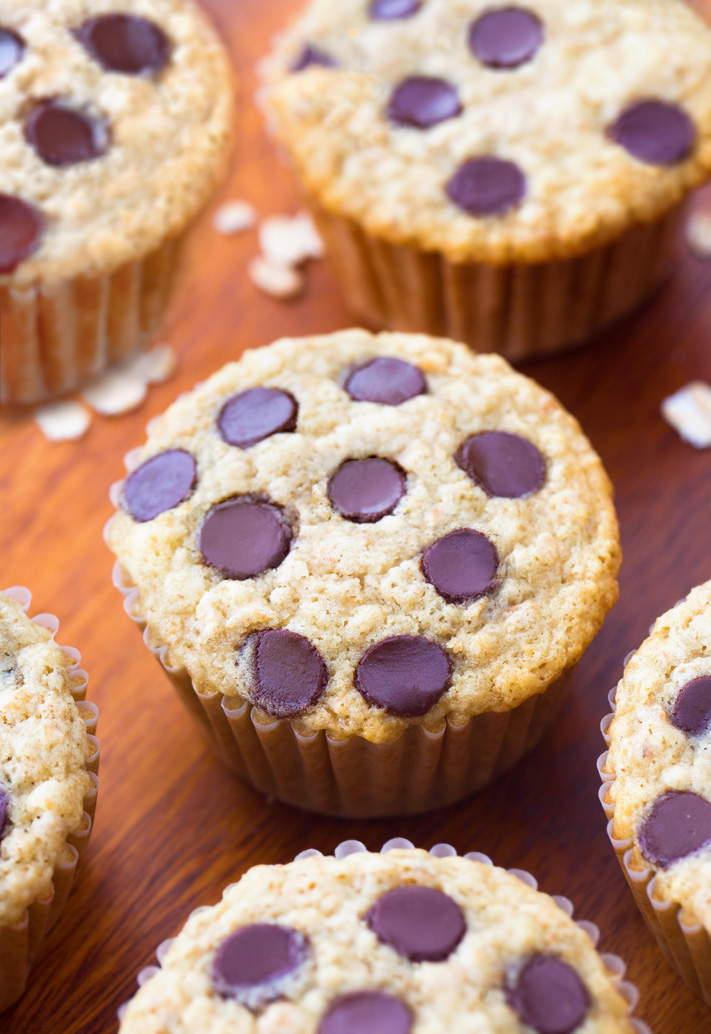 Oat Muffin Baking Tips & Tricks
If you only have old fashioned oats, you can make your own quick oats by quickly pulsing 5-10 times in a food processor. (I've not tried steel cut oats in the recipe.)
The liners peel off easily if you let the recipe sit overnight. If you don't want to wait, skipping the liners and greasing the pan well instead is also fine.
For oil free muffins, you can sub almond or peanut butter heated until easily stir-able. Readers also have written in to say applesauce, yogurt, pumpkin, or mashed banana work.
The tasty muffins are naturally gluten free if made with oat flour. If you need to ensure the oats haven't even come into contact with wheat products in the factory, both Quaker and Bob's Red Mill make certified gluten free quick oats, and Bob's makes certified gf oat flour.
Trending Right Now: Veggie Burger Recipe – Just 6 Ingredients
Above – watch the video how to make oatmeal muffins


The wholesome muffins are also great served alongside savory recipes – such as Black Bean Soup or Vegetarian Chili – as part of a healthy dinner.
Oatmeal Muffins Recipe
This delicious healthy oatmeal muffins recipe makes an easy breakfast or snack!
Ingredients
1

cup

quick oats

1 1/4

cup

milk of choice

1

egg

or additional 1/4 cup milk of choice

1

tbsp

white or cider vinegar

2

tbsp

oil or nut butter,

or applesauce or mashed banana for fat-free

1

tbsp

baking powder

1/2

cup

sugar, unrefined if desired

1

cup

white, oat, or spelt flour

(for flourless, make these Keto Muffins)

1/2

tsp

each: baking soda and salt

optional 3/4 cup chocolate chips

optional 1/2 tsp cinnamon
Instructions
Whisk the oats with all liquid ingredients in a bowl. Let sit 10 minutes (important). Preheat oven to 350 F. Add all remaining ingredients, stir to form a batter, and portion into a lined muffin tin. Bake 20 minutes or until a toothpick inserted into a muffin comes out mostly clean. Let cool completely, as they are delicate when they first come out of the oven. I loosely cover leftovers and store in the fridge, or they can also be frozen. (If you have any issues with the muffins sticking to the liners, just wait a day and even the applesauce version peels away easily.)

 View Nutrition Facts
Notes
Also be sure to try these Healthy Blueberry Muffins.
And if you're a visual person like I am, check out the video above to watch how to make the oatmeal muffins.
Healthy Muffin Recipes