**For the month of December (2022), I'm donating all proceeds from sales of my book to the World Central Kitchen Ukraine relief fund.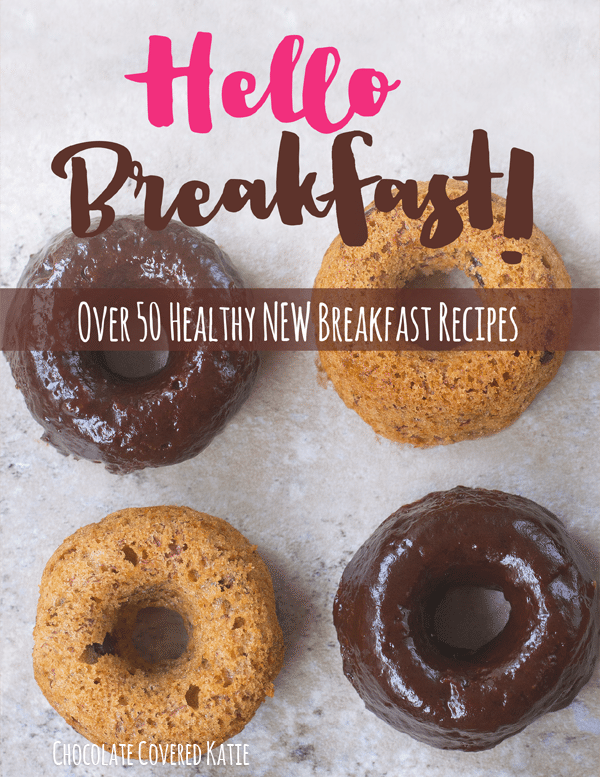 It's finally available!
A Chocolate Covered Katie breakfast ebook, filled with over 50 healthy new breakfast recipes – both sweet & savory.
I've gotten so many messages and comments these past few months from readers asking when the new ebook would be coming out, and it was really hard not to say anything… I think I'm more excited about this breakfast ebook than I've ever been about anything else on the blog.

Recipes You Get With The Book: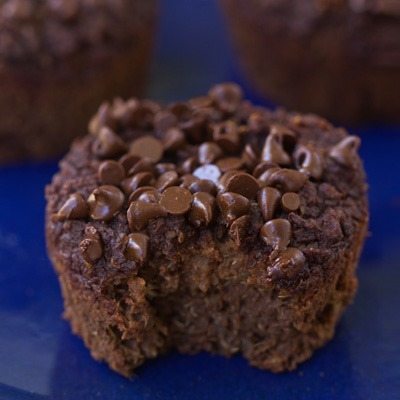 Chocolate Breakfast Quinoa Cups To-Go
(This particular recipe was hugely popular with my recipe testers. I was honestly shocked at how many of them chose this as their favorite, and one tester even said "This recipe, alone, is reason to buy the book!")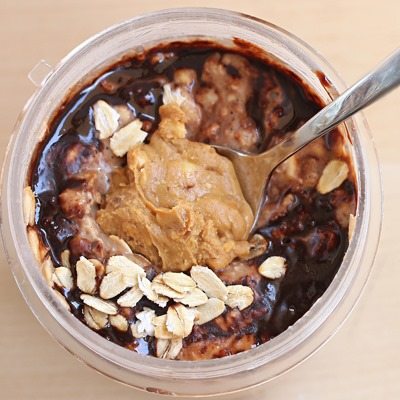 Peanut Butter Cup Overnight Oats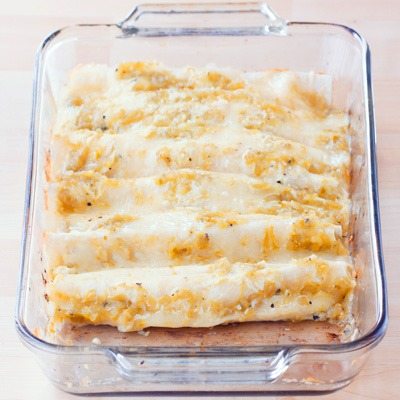 Sunshine Breakfast Enchiladas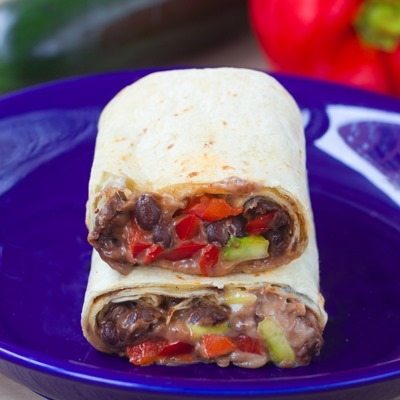 The Ultimate Vegan Breakfast Burritos
Cream Cheese Swirl Pumpkin Bread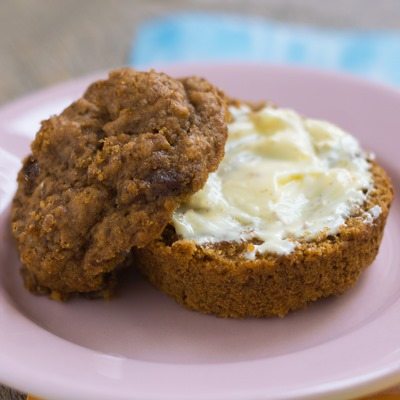 Low Fat Banana Bran Muffins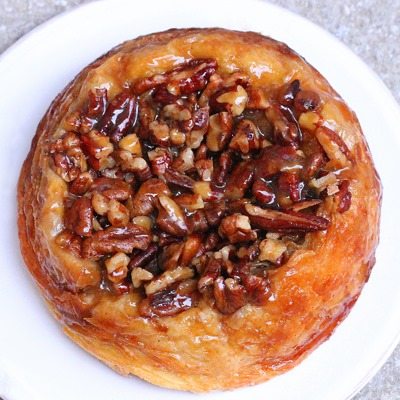 Healthy Caramel Sticky Buns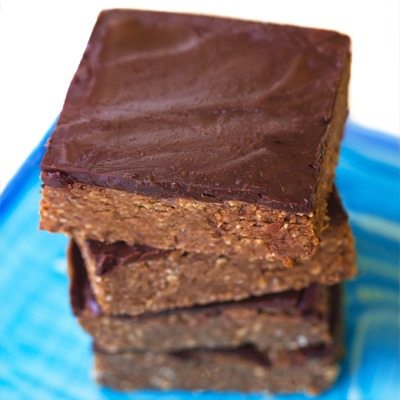 Homemade Chocolate Squarebar Protein Bars
Oatmeal Chocolate Chip Breakfast Cookies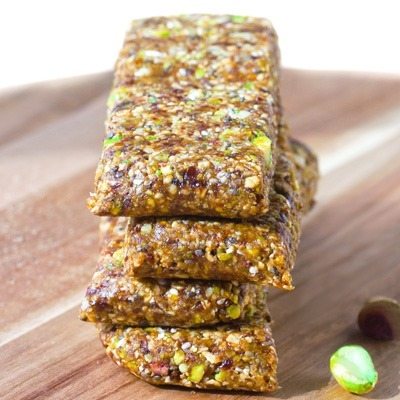 Pistachio Power Bars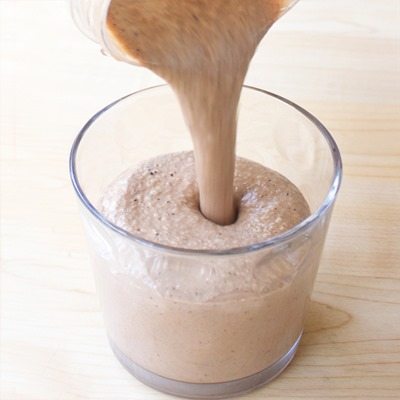 Thick Chocolate Breakfast Shakes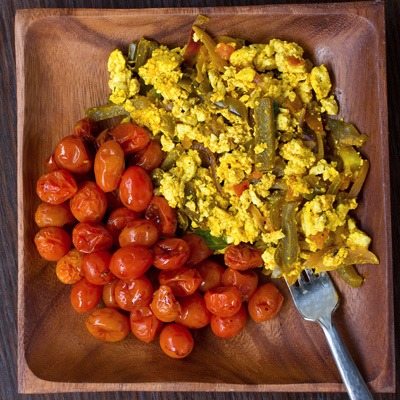 Veggie Breakfast Scramble
(vegan + soy-free options)
The Hello Breakfast book includes both sweet and savory breakfast recipes, most with gluten-free and nut-free options. And because it's an ebook, you'll get instant access to all of the recipes  – no need to wait for the book to ship.
Also worth mentioning… ALL of the recipes in the ebook are vegan!
If you make any of the recipes from the book, feel free to share your creations, and I'll be featuring all of your photos here on the blog.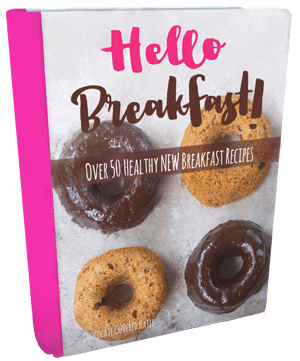 A few more sample recipes from the ebook, in case you're still not convinced yet…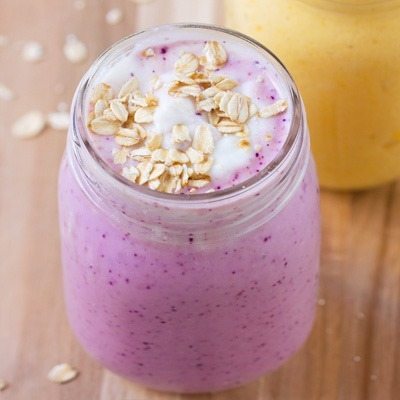 Super Filling Breakfast Milkshakes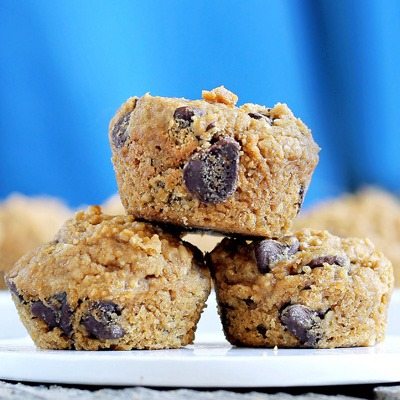 Cookie Dough Mini Muffins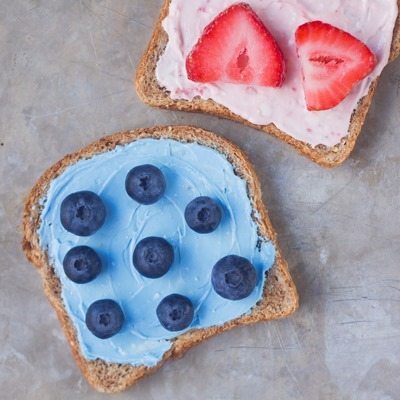 Pink & Blue Breakfast Toast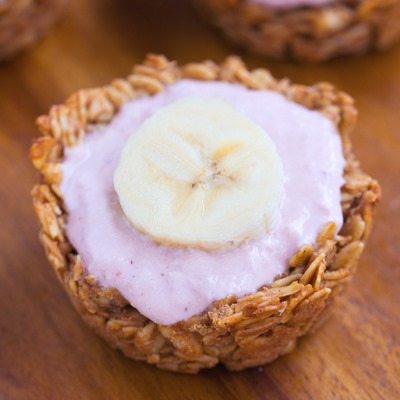 Peanut Butter Granola Cups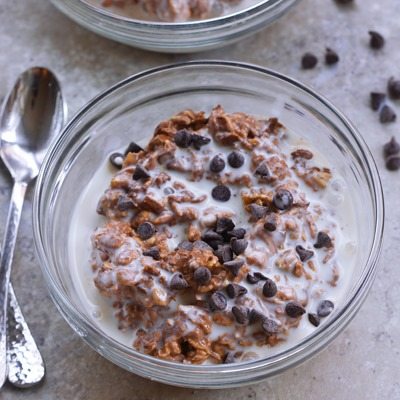 Chocolate Coconut Breakfast Bowls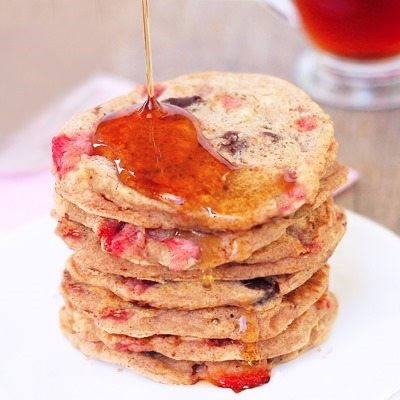 Berry Chocolate Chip Pancakes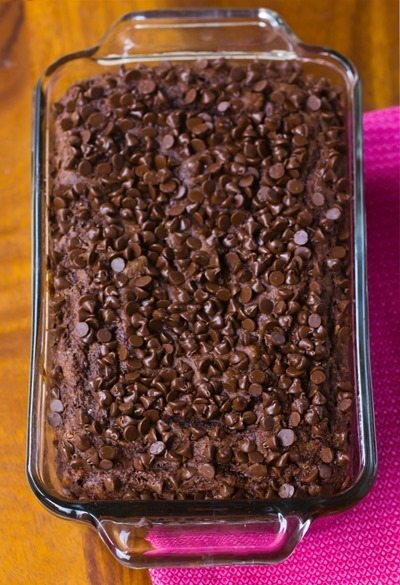 $1 Million Dollar Chocolate Nutella Bread
Even More Recipes You'll Get:
5-Minute "Cake Batter" Peanut Butter
Sweet Potato Hash Browns  (Katie favorite breakfast)
Cinnamon Roll Oatmeal Bars
Chocolate Chip Banana Bread Casserole
Pumpkin Pie Muffins – Without Refined Sugar
And nine chapters devoted exclusively to healthy breakfast recipes, with vegan + gf options, Weight Watchers points, & full nutrition facts available for every recipe.

(All of the proceeds from this ebook's first six months of sales will go into baking supplies, web hosting costs, and various humane-certified charities. Thank you so much for your support all of these years! Even if you are a silent reader of this blog who's never made a recipe, just the fact that you read means more to me than I can ever tell you.)