Look!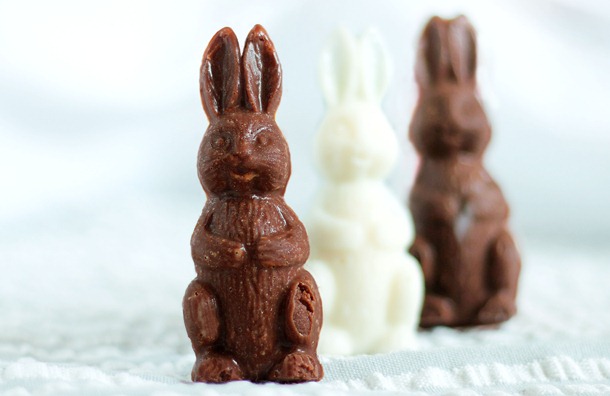 I made chocolate bunnies!
Shhh… they're actually healthy chocolate bunnies.
Here, let me introduce you. This is Simon: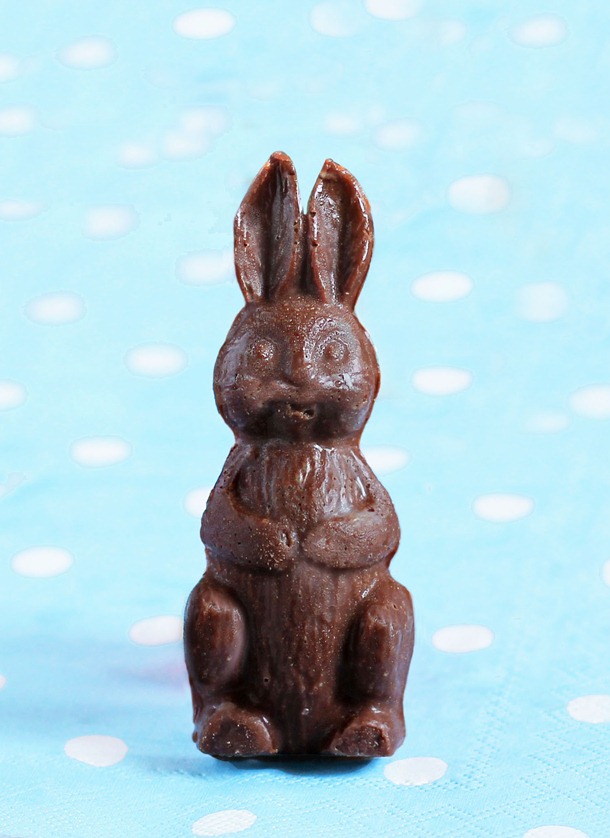 Yes, I named him.
Right before I bit his head off.
Morbid. 😕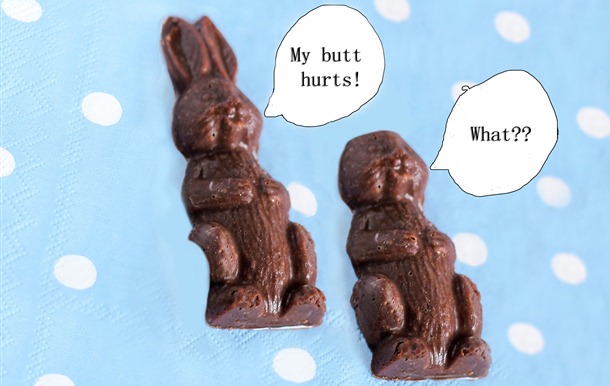 My recipe:
Oh, and the guy in the middle is not made of white chocolate. (Blech! White chocolate!) He's made of coconut butter. For both the chocolate and coconut bunnies, you'll need to keep leftovers in the freezer. (Snow bunnies?) If you'd prefer homemade chocolate Easter bunnies that keep their shape at room temp, simply melt your favorite chocolate chips and pour that into your bunny chocolate molds.