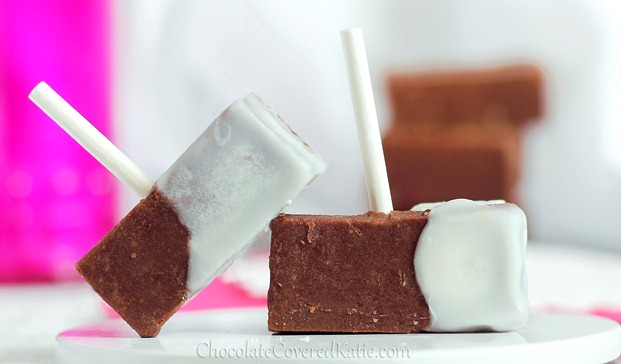 Nothing says Happy Valentine's Day like:
Flowers
Diamonds
Chocolate!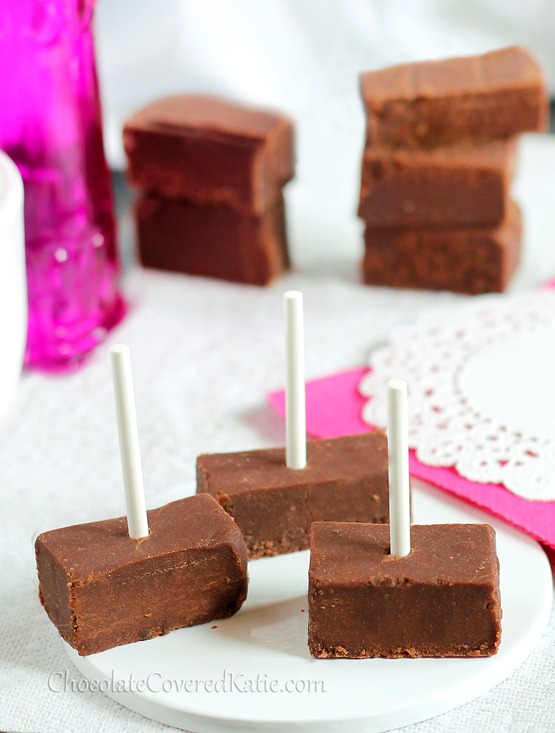 Another recipe I've been holding onto for a long time. I mentioned it last Valentine's Day, but then there wasn't enough time to post it before the holiday. And somehow it didn't seem right to post the recipe after that…
Happy Fourth of July!
Have some hot chocolate on a stick!
#fail.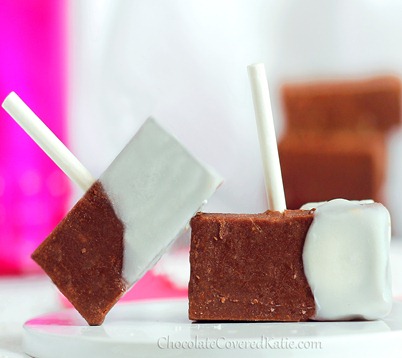 Watch as they magically transform your milk into creamy hot chocolate!
Hot Chocolate On a Stick
(serves 2-4)
2 tbsp dutch cocoa powder or hot cocoa mix (10g)
1/4 cup coconut butter or Homemade Coconut Butter (60g)
1 tbsp plus 2 tsp agave or pure maple syrup (25g)
scant 1/8 tsp salt
2/3 cup milk of choice—or canned coconut milk or nondairy creamer, or a combination—per serving
popsicle sticks, lollipop sticks, or skewers of some sort
optional: depending on your milk of choice, you may want to add some extra sweetener, right before drinking (stevia, sugar, maple syrup, etc.)
Gently warm coconut butter until stir-able (if it's not already soft). Combine it with the agave or maple syrup, then add cocoa and salt, and stir until you achieve a smooth chocolate paste. Pour into 2 to 4 candy molds, or pour into the bottom of a shallow plastic dish. Freeze until solid. If not using the candy molds, you can cut into 2 to 4 pieces after freezing. If desired, dip half of each piece into coconut butter to achieve the white-and-black look in the photos. (Note: I improved the recipe after taking the photos, so the chocolates will look darker than what is shown.) When ready to use, simply drop one piece into 2/3 cup very hot milk of choice and stir until completely dissolved. Add extra sweetener as desired. These are best stored in the fridge or freezer, since coconut butter melts when warm.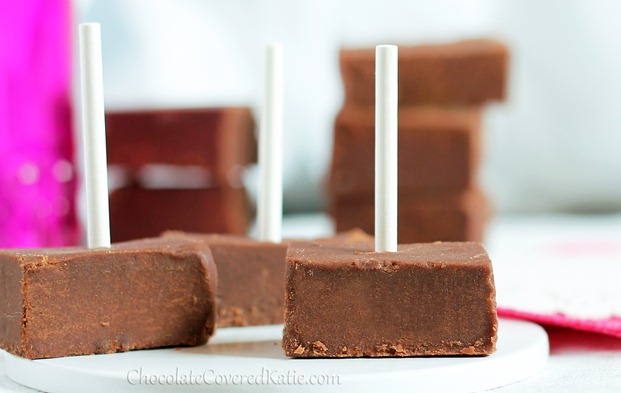 Question of the Day:
Chocolate or diamonds – Which would YOU choose?
I'd probably go with the diamonds since they're more expensive. Then I would sell the jewels and use the money to buy an endless supply of chocolate. Happy Valentine's Day to me!
Link of the Day: